Cheating Scandal Taking A Toll On Felicity Huffman's Home Life
By Hayden Brooks
March 21, 2019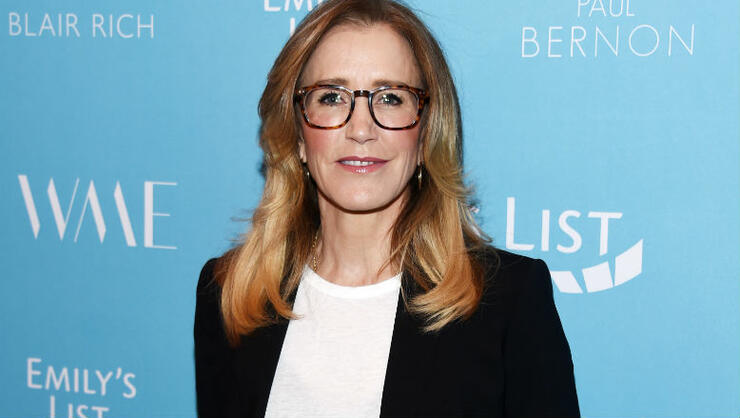 Felicity Huffman is not dealing well with the fallout from her alleged involvement in the national college admissions scheme, which saw her make a "charitable contribution" of $15,000 to help her 18-year-old daughter, Sofia, pass an entrance exam.
"The shame and humiliation are unfathomable. Getting arrested is the last thing she ever imagined," a source close to the Desperate Housewives alum revealed in the new issue of Us Weekly. She has also not "fully grasped the extent of [her] alleged crimes or the possibility of prison time." Huffman allegedly "made arrangements to pursue the scheme for a second time" for her other daughter Georgia, 17, but decided to pass on the opportunity. The scandal has reportedly caused a rift between her husband, William H. Macy, whom she shares the children with. "Felicity and Bill have been arguing. The biggest concern is Felicity's criminal case and how this is impacting their daughter," an insider explained. While Macy has not been indicted for the crime, court documents revealed that the actor was "present for a consultation" regarding the plan.
It isn't look pretty over on Lori Loughlin's end either. Sources close to the Fuller House star said that "her heart was in the right place." "Lori is a really great mom who is completely into her kids and family life. She lives and breathes for her husband and children. … Her intentions were pure," the insider continued.
Other parents reportedly paid consultants $25 million dollars from 2011 through February 2019 to bribe the coaches and administrators in order to help their kids get accepted. "This case is about the widening corruption of elite college admissions through the steady application of wealth, combined with fraud," U.S. Attorney for Massachusetts Andrew Lelling said when the news broke on Tuesday (March 12). "There can be no separate college admission for wealthy, and I will add there will not be a separate criminal justice system either."
Chat About Cheating Scandal Taking A Toll On Felicity Huffman's Home Life