Hayley Williams Addresses The Future, Doesn't See Paramore Ever Breaking Up
By Katrina Nattress
March 21, 2019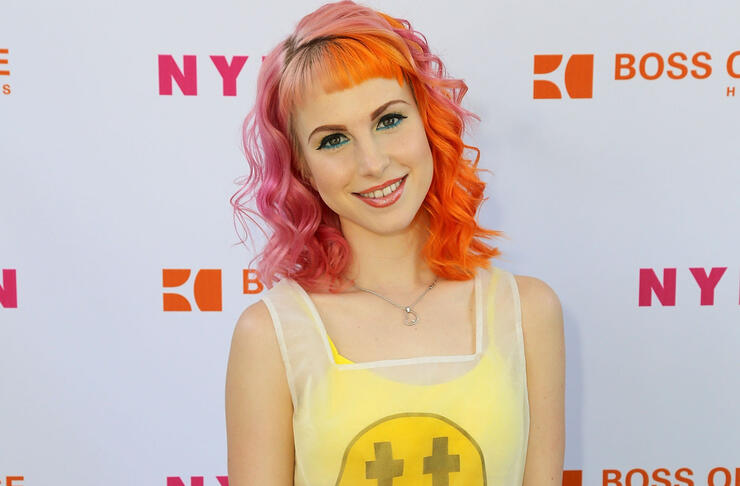 A lot has changed in the nearly two decades that Paramore has been a band, but one thing is still the same: the band members are like family, and Hayley Williams doesn't see that ever changing. In a new interview with L'Odet, the band's front woman discussed its staying power, and her urge to keep everyone together as long as possible.
"We're all friends and we all make music in different parts, together. So I feel like, yes, I want to be in Paramore," Williams said. "I never want to have to put out a press release that says we're over or that I quit or that we're taking a hiatus, which is essentially a marketing ploy these days. I would rather it just be. It just is a part of each of our DNA. If we choose to move into it as a brand and put a name on these songs and make a new t-shirt, then awesome. But I've been in a band with them since I was 12; I don't think the band is going anywhere. As long as we're friends, the band just is. It's just in us."
However, that doesn't mean they're going to continue going about things like they used to. Now older and more mature, the 30-year-old singer is using the cycle for Paramore's last album After Laughter as a guideline for the future.
"When we were kids it was like, we'd never even seen or heard of some of the opportunities before," she admitted. "Half of it was curiosity and half of it was just wide-eyed 'let's see what this experience feels like.' Obviously we wanted the band to succeed. But I don't even know if we really grasped the concept of succeeding."
"It was more like we just went through the motions every day, and if the shows are really magical, then that's why you do it, you know?" she continued. "Now—especially after this album cycle, too—I would never do things the way we did before After Laughter. With After Laughter, we kind of said no to everything."
Elsewhere in the interview, Williams opened up about family, femininity, and her own divorce. Read the full, emotional interview here.
Photo: Getty Images