The REAL Story Behind Snoop Dogg's 1993 Murder Charge
By Lauren Crawford
March 27, 2019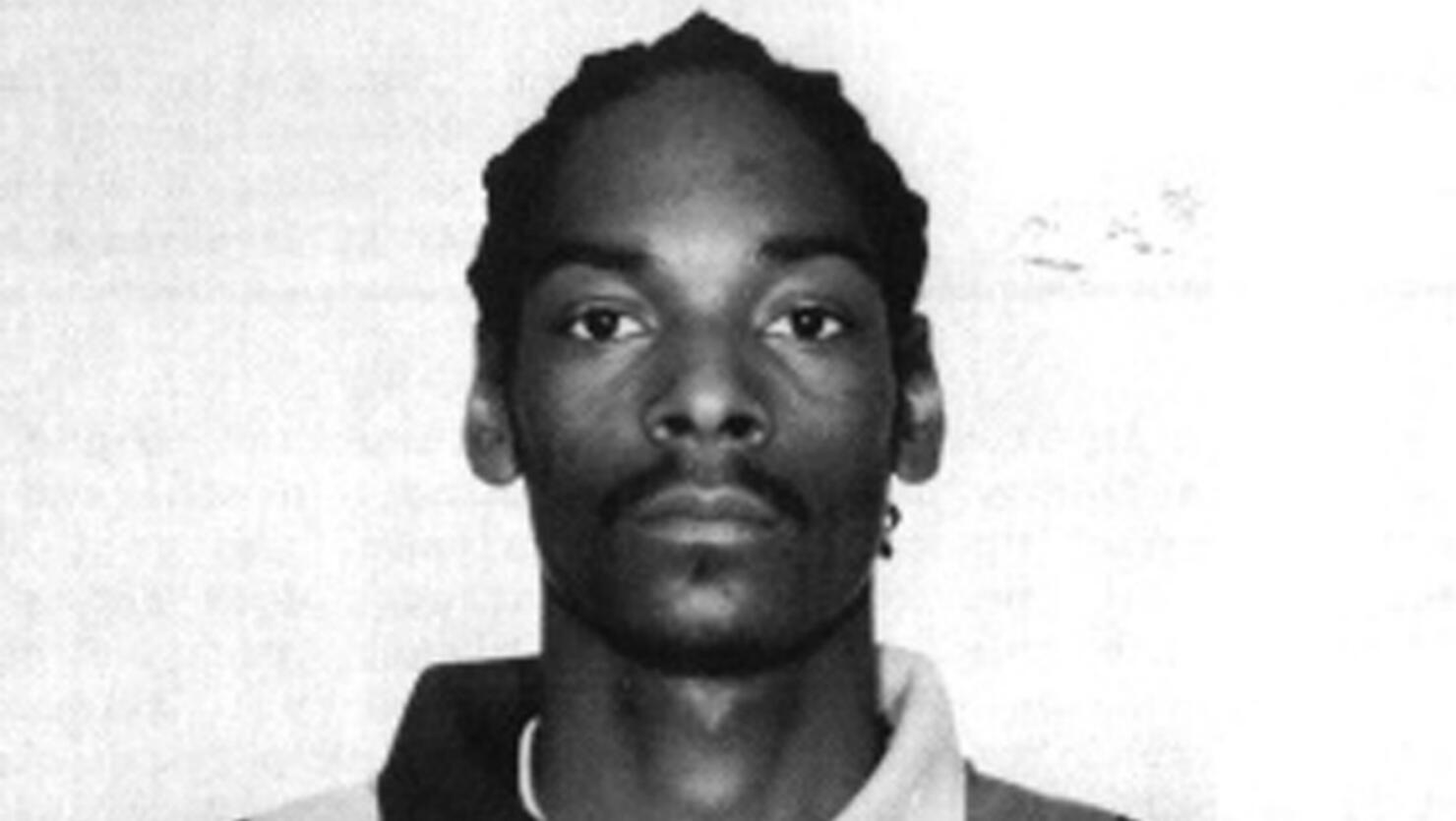 "Murder was the case."
In 1993, Snoop Dogg, aka Calvin Broadus, aka Snoop, aka The D-O-double G was charged with first-degree murder after a member of a rival gang was shot and killed by Snoop's bodyguard, McKinley Lee, aka Malik, who fired the shot while in the then 21-year-old rapper's vehicle.
In the latest episode of DISGRACELAND, Jake Brennan breaks down the events leading up to Snoop's arrest, going all the way back to his days as Dr. Dre's protégé. Leaving no stone unturned, Jake discusses how Snoop's ties to the streets ultimately led to his 1993 arrest.
"No matter how high Snoop climbed, the gravity of the streets would always pull him back down, and that was cool. Snoop didn't mind," Jake says. "It was where he came from. Ever since he was a youth, he rode with the Rollin 20 crips. The streets were his world. He was in no hurry to leave them behind, despite his success."
It was this fact, along with a few others, that some would say explains how Snoop found himself at the center of a murder case.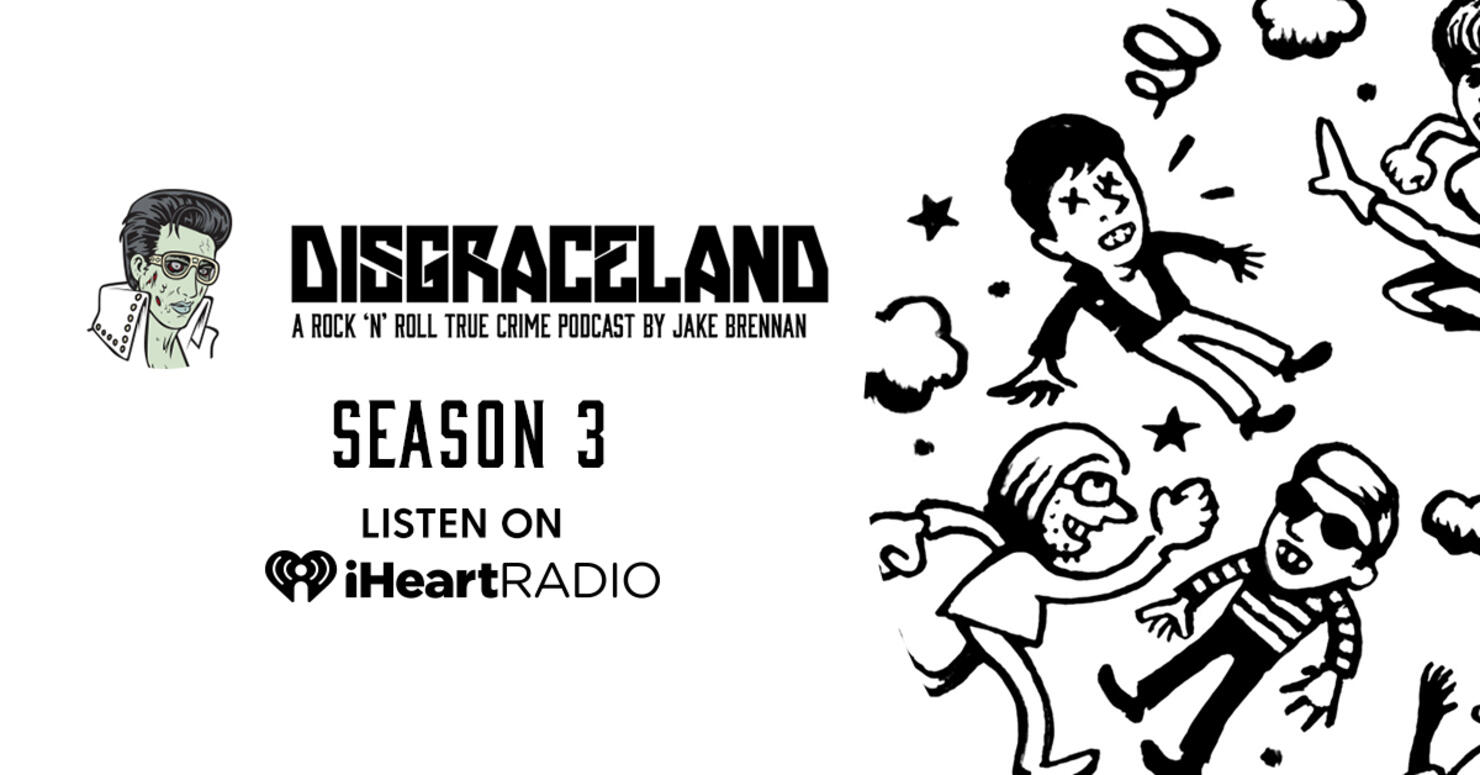 After having a heated run-in with rival gang members one August afternoon outside his apartment, Snoop found himself back in their presence hours after their first encounter. "The gang bangers from outside the apartment. Out in the open, in plain sight, sitting at the picnic table in the Palms Park. Right there by the tent," Jake details, setting the scene for the impending crime. "Snoop didn't think, he accelerated, rolled up on them, stopped the Jeep."
"The gang bangers looked up from the sweaty Mexican food they were eating. One of them, Little Smooth, aka Phillip Woldermariam, stood up. Snoop and Malik had looks on their faces that said the same thing. 'What the fuck?' Phillip's broke out, 'I'm not trying to sweat you all. I'm just trying to let you know where you're at,'" Jake explains of the incident. "Malik stood up in the topless Jeep, towering over the Cherokee's windshield and staring with menace, at Phillip. Phillip grew agitated and shouted out, 'Oh, what? I'm a punk now?' Malik hit him back with a stern, 'What?' Phillip's friend, Jason London, who was at the scene, later testified that that's when Malik pulled his pistol and took aim at Phillip."
What happened next, would go on to become the basis of Snoop's 1995 trial. "Phillip then, according to Malik anyway, reached back for his .380, tucked into his waistband. Malik caught the move. Snoop ducked. Malik fired from the Jeep, and Phillip fell to the ground before he was able to draw on Snoop and his crew," Jake shares. "Snoop banged on the accelerator and got the hell out of there. He, Malik and Sean went into hiding. Phillip Woldermariam went into the afterlife, died on the scene, face down in the streets."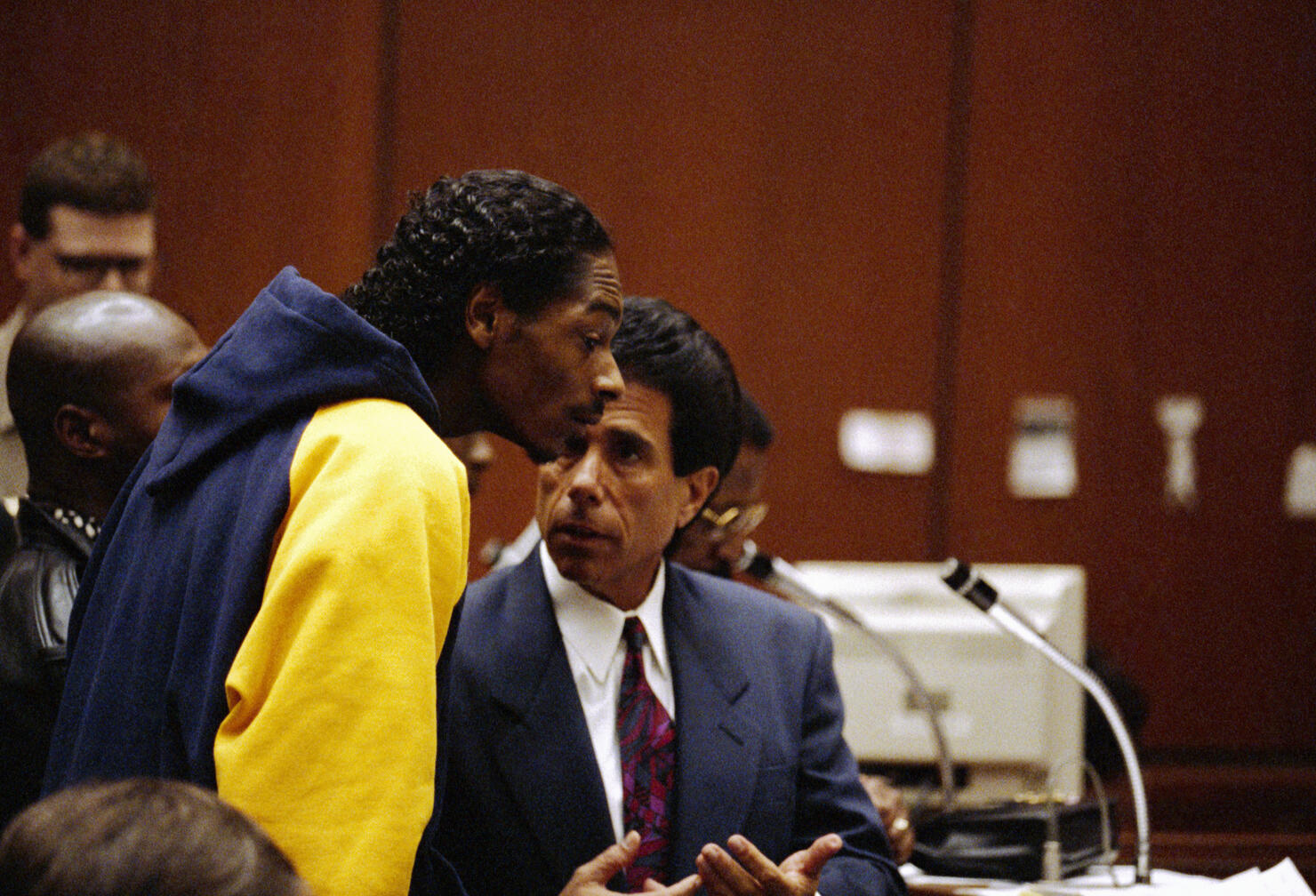 "Snoop gave himself up a couple days later, but only after the [Video Music Awards], of course. He didn't end up going to trial until 1995, and murder was indeed the case that they gave him," he continues. "But a racially diverse jury could not convict him of that charge, and there was a great deal of debate around Snoop and Malik's claims of self-dense. Specifically that Phillip Woldermariam had a gun and was a threat to kill them."
"After some time at the trial, it was eventually discovered that Phillip's friend, who was also at the scene, hid the gun. Jason London, another one of Phillip's friends who was there for the entire incident at Palms park, testified that Yes, Phillip was strapping, and yes, his gun had been removed from the scene and hidden to protect him," Jake says.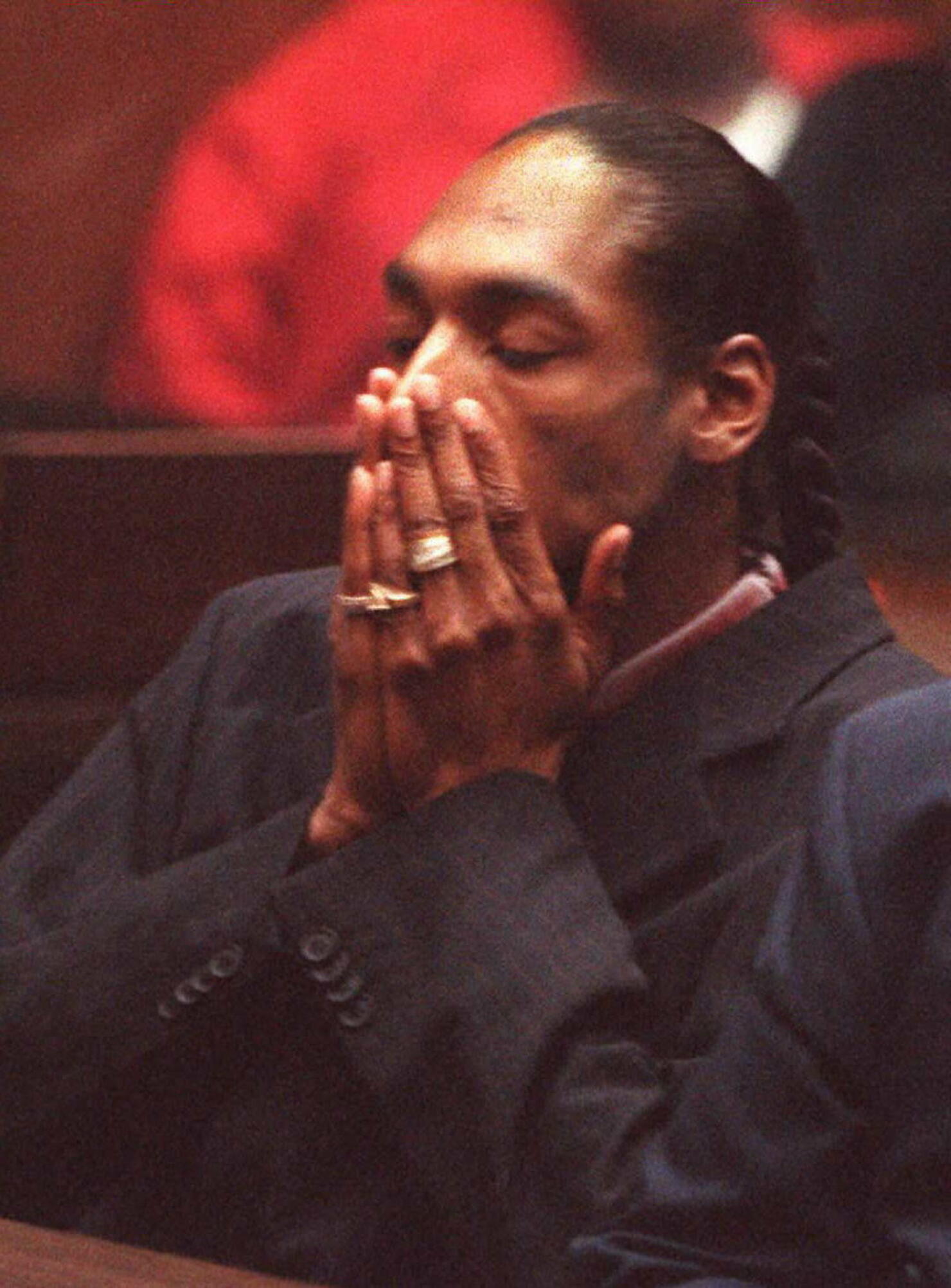 If that wasn't enough to aid Snoop in beating his case, the Los Angeles Police Department's negligence sure did. "It was also discovered that the L.A.P.D had handled the case with incompetence, shocker, having inadvertently destroyed Phillip's clothing, bullets, and shellcasing from the scene," Jake adds. "When this was revealed, the jury could be seen in the courtroom, invisibly rolling their eyes and shaking their heads. Snoop and Malik were eventually acquitted and in no time, back on the streets."
"What did Snoop say? 'I'm innocent,'" Jake concludes.
Listen to the full episode below!