Mötley Crüe Reveals Two New Songs In Celebration Of 'The Dirt' Premiere
By Andrew Magnotta @AndrewMagnotta
March 22, 2019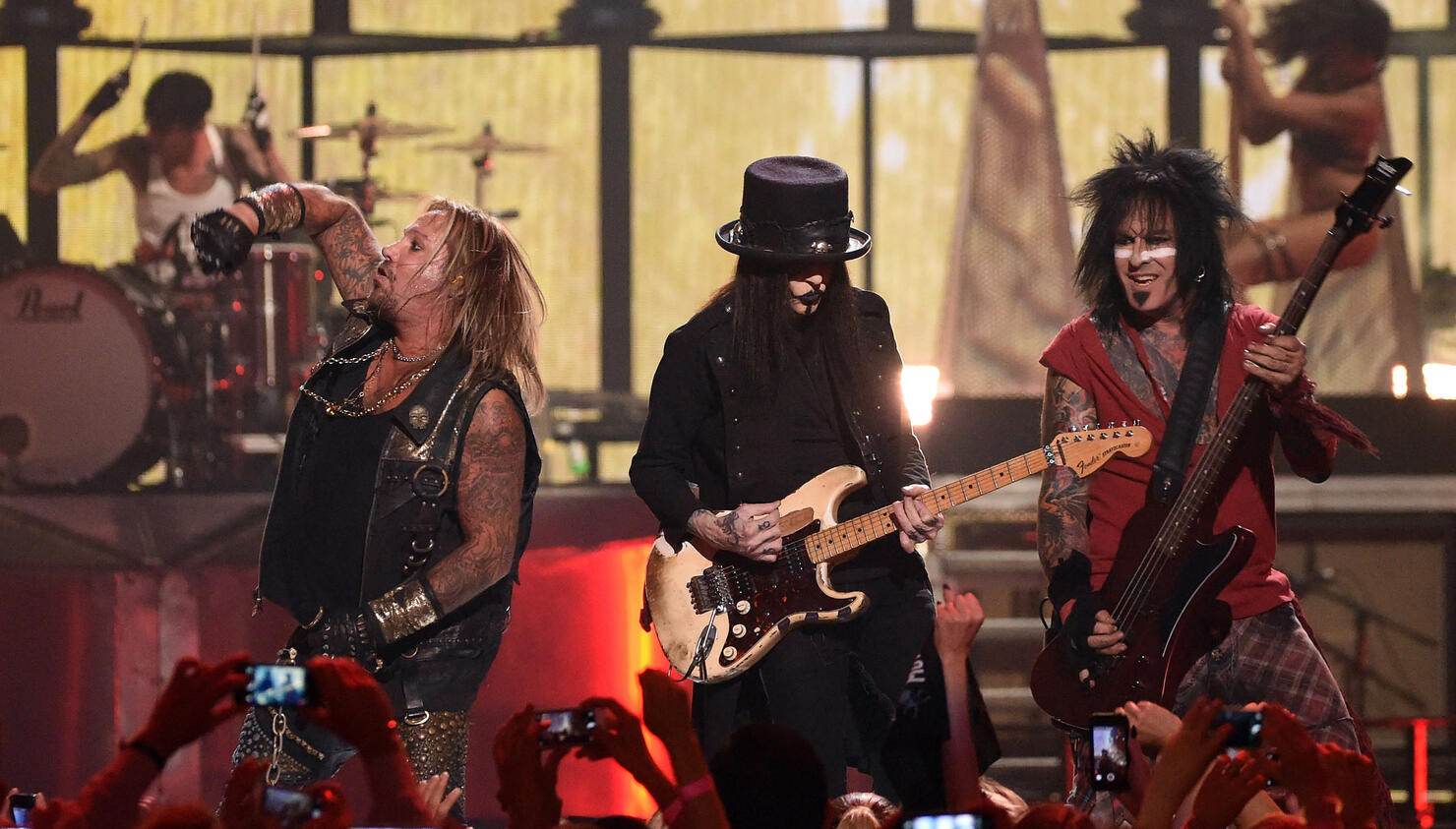 Mötley Crüe has released the last of four new songs the band recorded last summer to go with its band biopic, The Dirt, which is available now on Netflix.
The new songs "Ride With The Devil" and "Crash And Burn," join the film's title track and Crüe's surprise cover of Madonna's "Like A Virgin." The new original tunes all seem to reference the biopic or songs from earlier in the band's career in the lyrics.
The 18-song soundtrack for The Dirt, which was mastered by Grammy-winner Dave Donnelly, is primarily comprised of Crüe hits and fan favorites that help shape the film.
Bassist Nikki Sixx and drummer Tommy Lee celebrated the release of The Dirt by contributing to an iHeartRadio Guest DJ station. You can start listening here or in the player below.