'Parks And Recreation' Creator On Possible Revival: 'Never Say Never'
By Emily Lee
March 22, 2019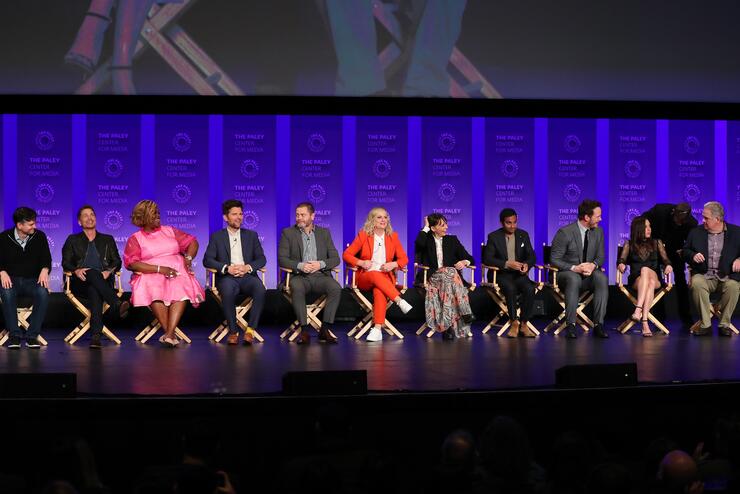 Are you ready to head back to Pawnee, Indiana to hang out with Leslie Knope again? Well, you might just be in luck. The cast of Parks and Recreation reunited on Thursday (March 21) for a panel at PaleyFest and the conversation quickly turned to the possibility of a revival. As far as creator Mike Schur is concerned, there's only one way he'd be on board to bring the show back.
"Everyone on this stage — and like six other people — would have to feel like there was a story that needed to be told," Schur explained. "There was nothing I loved more than working on the show. I would never ever say never. The chance to do it again, should it arise, would be incredible. But I think we'd only do it if we all felt like there was some compelling reason to do it. … [Each cast member] would have a veto. If one single person says, 'No,' we wouldn't do it."
Despite saying he'd come back if the entire cast was on board, Schur doesn't think a revival is necessary. "The show had an argument to make. The argument was about teamwork and friendship and positivity, being optimistic and not getting cynical and believing that people can do good and believing in the power of public service and believing that if you work hard and you put your head down and believe in the people around you who are part of your team, that good things are possible," he said. "That you'll achieve the things you want to achieve, and I don't feel like we left anything on the table. I feel like the show sort of made its argument. And we also — maybe this was like a preventative measure or something — we did jump ahead to the year, like, 2074."
While walking the red carpet for PaleyFest, Parks and Rec star Amy Poehler was asked about her thoughts on a revival, as well. Like Schur, she's open to the idea. "Mike Schur is currently working on about five shows," she said. "Whenever Mike is ready, I'll put on my suit again for sure."
Would you want to see Leslie Knope on your TV again?
Photo: Getty
Chat About 'Parks And Recreation' Creator On Possible Revival: 'Never Say Never'