Pink Embraces The Shadows In Dance-Filled Video For 'Walk Me Home'
By Hayden Brooks
March 22, 2019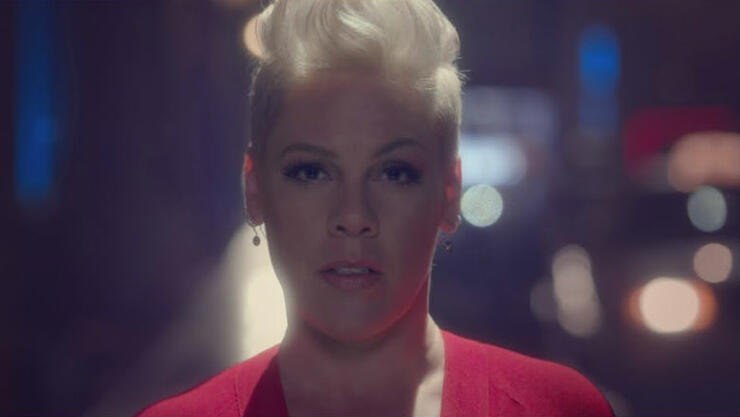 Pink has unleashed the elegant new music video for "Walk Me Home," the lead single from her upcoming eighth studio album, Hurts 2B Human, due April 26.
In the three-minute clip, which was co-directed by Michael Grace (The Greatest Showman) and Stuart Bowen, the 39-year-old pop superstar makes her way around empty New York City streets in a stunning red dress as she flips, flies and dances around the neighborhood. However, the video a bit more complex than your standard choreographed clip. Pink's routines are without visible dancers and sees the shadows of her crew illuminate her evening walk home. "Walk me home in the dead of night/ I can't be alone with all that's on my mind, mhm/ So say you'll stay with me tonight/ 'Cause there is so much wrong goin' on outside," she sings during the hook of the mid-tempo cut.
Despite her constant responsibilities as a mother, the pop star has forged ahead with her latest North American leg of her "Beautiful Trauma World Tour," which is in support of her 2017 LP of the same name. After recently celebrating her 100th show, the star has plenty more dates scheduled until this leg of the spectacle wraps on May 21 at Madison Square Garden in New York City.
Chat About Pink Embraces The Shadows In Dance-Filled Video For 'Walk Me Home'