Sugarland's Jennifer Nettles Drops Empowering 'I Can Do Hard Things' Video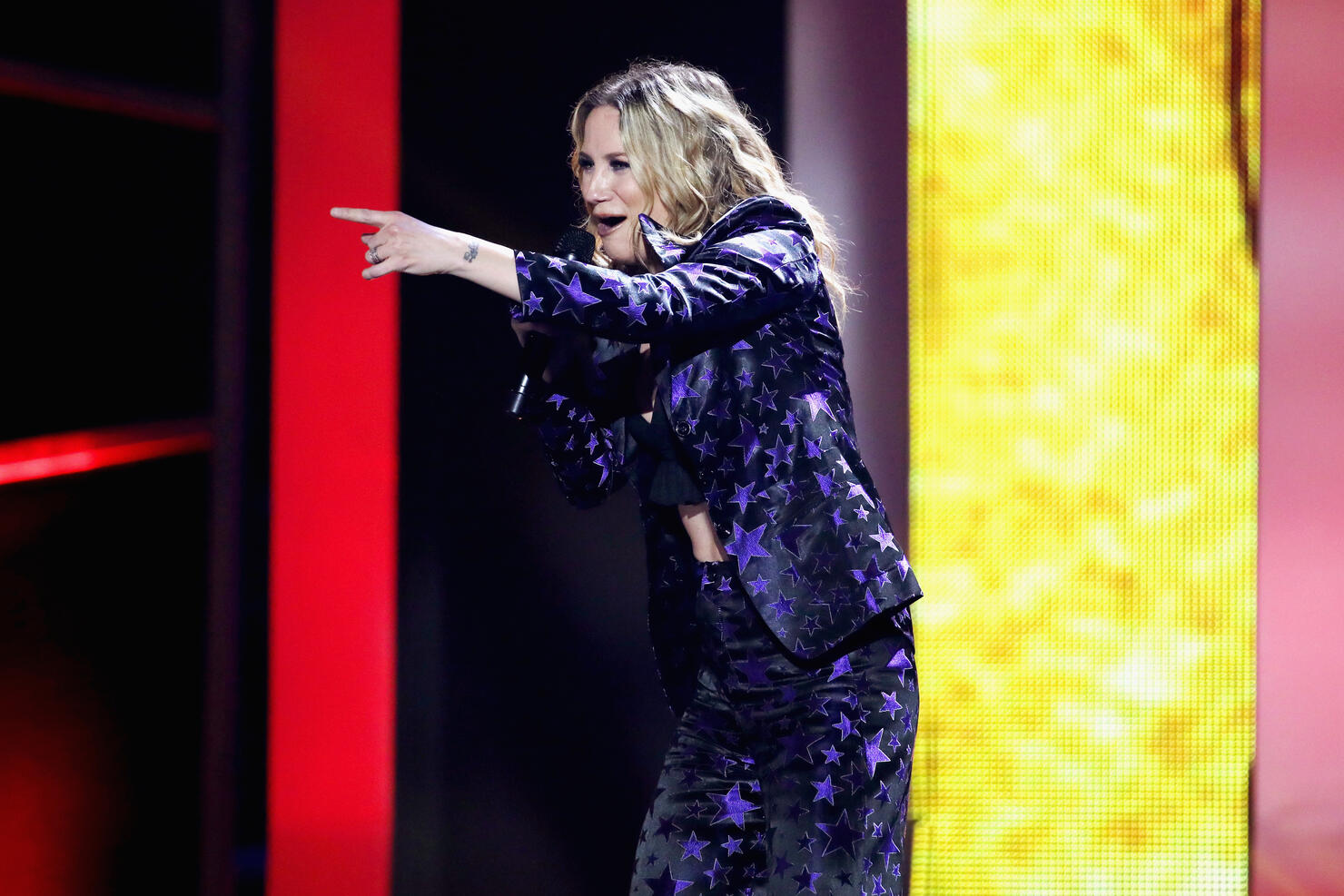 Jennifer Nettles is all about highlighting and celebrating women empowerment! In her recent music video for new song "I Can Do Hard Things," the Sugarland vocalist featured several strong women discussing their personal struggles and overcoming adversity.
Nettle's opened up to People about the project, referring to the video as an "inspiration and call to action." She even pulled from her personal experience with motherhood to write some of the verses.
In the second verse, I talk about becoming a mother and what a major learning curve that was. I say in that verse, 'I've gained joy that I've never learned but lost the lightness of when I was a girl,' and that is because you have two hearts. You're heavier when you are carrying around an extra heart that you are responsible for...yes, becoming a mother is so joyous, but at the same time there are ways it isn't better, either.
The "Stuck Like Glue" singer was very candid about motherhood in her conversation with the publication. She revealed that parenting has been difficult at times, but hopes her video will act as a lesson to not only other women, but her son Magnus as well. The message she hopes to send is that even though you want to shield your children from all of the hard things in the world, it's impossible. The important thing to do is teach them the skills to deal with hard things when they come up.
Jennifer invited women from all walks of life to be in the video and share their inspirational stories of overcoming hardship. "What we found is there are so many fantastic stories," Nettles shared. "This is just the beginning of the conversation." Journalist Holly Gleason and President of Live Nation's Woman Nation Ali Harnell were included in the project, and spoke about the trials of single motherhood, caring for the disabled and navigating male-dominated careers.
The 'All I Want To Do' singer hopes that by sharing the stories of other women, it will create a sense of community for those who feel alone.
I think there is power in community and in knowing we are not alone. In hearing the stories of other women and owning our own story of the hard things we do, we are then able to own our power, and that is protective and healing for sure.
Photo: Getty Images