Dr. Dre Deletes Post Joking About Daughter's USC Acceptance: 'No Jail Time'
By Emily Lee
March 25, 2019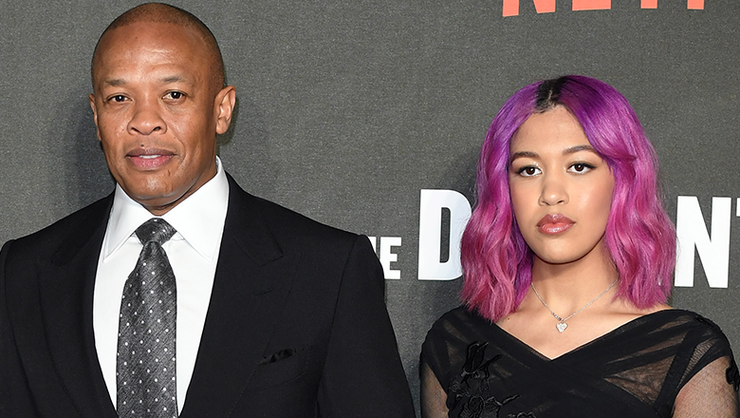 Dr. Dre took to Instagram on Saturday (March 23) to celebrate his daughter, Truly Young, on her acceptance to USC. The rapper couldn't resist poking a little fun at the college admissions scandal that has landed some of us fellow celebs (cough Lori Loughlin and Felicity Huffman cough) in hot water for allegedly paying bribes to secure their kids' college admissions.
"My daughter got accepted into USC all on her own. No jail time!!!" Dre captioned a photo of him Truly. His daughter can be seen holding up her acceptance packet in the shot, as well. Though the post has since been deleted, Comments By Celebs posted a screenshot to their account. Diddy offered up his support in the comments of the post.
So, why did Dre delete his post? A bunch of his followers called him out for saying his daughter got into USC "all on her own" because of a donation the producer made to the school back in 2013. Along with his longtime business partner Jimmy Iovine, Dre donated $70 million to the university. Their generous donation started the Jimmy Iovine and Andrea Young Academy for Arts, Technology and Business of Innovation.
While Dr. Dre didn't bribe his daughter's way into college, the scandal has sparked a discussion about unfairness in the college admissions process. Some found Dre's post disingenuous because of the hefty donation he'd made to the school in the past.
What do you think of his post?
Photo: Getty
Chat About Dr. Dre Deletes Post Joking About Daughter's USC Acceptance: 'No Jail Time'