iHeartRadio ICONS with Keith Richards: How To Stream Live
By Taylor Fields
March 25, 2019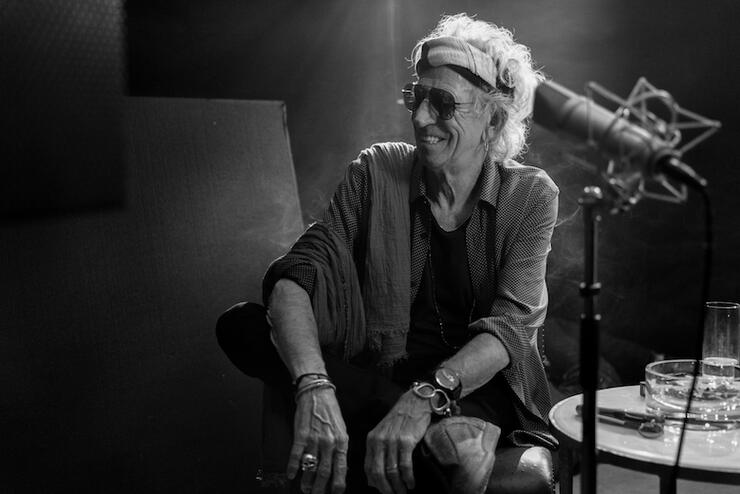 There is no doubt that Keith Richards is a rock & roll icon, especially being a big part of one of the most legendary rock bands of all time, The Rolling Stones. But in 1988, Richards released his debut solo album, Talk Is Cheap, and the rock superstar is commemorating the record's 30th anniversary with a special re-issue of the LP set to be released on March 29th. And to celebrate the 30th anniversary of Talk Is Cheap, Richards recently sat down with Jim Kerr for an exclusive edition of iHeartRadio ICONS with Keith Richards, and fans from across the country can listen on iHeartRadio.
The 30th anniversary edition of Talk Is Cheap is being issued as a box set, which includes the album on CD and vinyl, as well as features six unreleased songs from the recording sessions, and an 80-page book. And for the hardcore Keith Richards fans out there, a super deluxe version of this re-issue also comes in a special case made by the Fender Custom Shop. During iHeartRadio ICONS, Richards opens up about the making of his very first solo album and so much more.
How To Stream The Show
Fans can listen and tune in free for a stream of the exclusive iHeartRadio ICONS with Keith Richards via iHeartRadio's The Classic Rock Channel on Thursday, March 28th at 9pm ET/6pm PT. Don't miss it!
Chat About iHeartRadio ICONS with Keith Richards: How To Stream Live