Jay-Z Congratulates Jordan Peele on Success of 'Us' After Opening Weekend
By Taylor Fields
March 25, 2019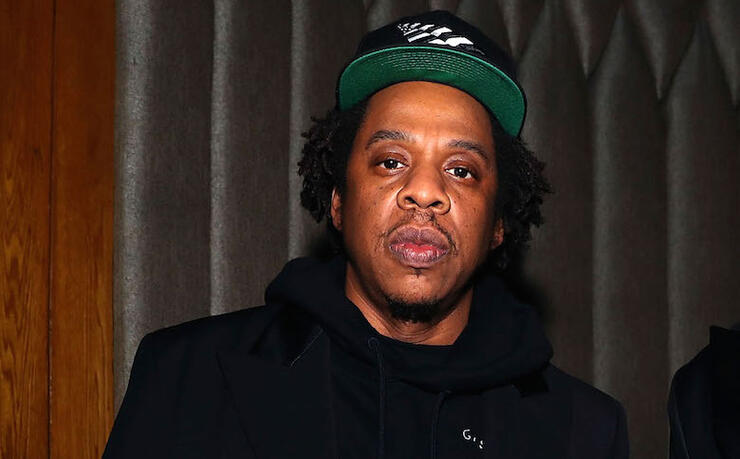 Jordan Peele's latest movie, Us, came out over the weekend on Friday, March 22nd and the movie has become a huge hit at the box office, and Jay-Z is praising the writer/producer/director for his success.
Us is Peele's second time directing a movie and and the film generated $70 million in the US alone during opening weekend, making it the second best opening weekend of 2019 thus far only behind Captain Marvel. Meanwhile, the director's first directorial success, 2017's Get Out, launched with $33 million (almost half the amount Us brought in). Additionally, Us also now holds the honor of having the largest weekend for a horror movie, beating out last year's A Quiet Place.
Via the official Rock Nation Twitter account, Jay-Z said "For US by US. Congrats on the #1 movie in the world." The congratulatory message was also accompanied by a photo of the rapper, alongside Peele and NBA star Kobe Bryant at an Oscars after party.
In a recent interview with MTV, Peele revealed some other encouraging words that Jay-Z gave him when he was worried that he would not be able to top Get Out. During an Oscars after party, while speaking with the rapper, Peele explained that he was concerned about not being able to replicate the success of his previous film, and Jay told him, "It doesn't matter. You already did that." Jordan also recalled, "When Jay-Z tells you 'it doesn't matter,' it doesn't matter. You're good, I'm good, and I can just return to this idea of, like, make my favorite film that didn't exist."
Us stars Lupita Nyong'o, Winston Duke, Shahadi Wright Joseph and Evan Alex and follows a family who is terrorized by some very scary dopplegängers who show up.
Chat About Jay-Z Congratulates Jordan Peele on Success of 'Us' After Opening Weekend