Rob Thomas Previews Autobiographical Album 'Chip Tooth Smile'
By Nicole Mastrogiannis
March 26, 2019
Rob Thomas has been making music with Matchbox Twenty and on his own for over 20 years, and although he may be getting older, the Grammy-winning singer/songwriter/producer is looking at aging from a different angle, as you can hear on his new single — the first from his upcoming solo album Chip Tooth Smile.
Chip Tooth Smile is Thomas' fourth solo album and his first since 2015's The Great Unknown, and the record showcases twelve new songs including its lead single "One Less Day (Dying Young)." The song takes a look at getting older, but from a very unique perspective.
Thomas tells iHeartRadio that the idea for "One Less Day (Dying Young)" came while he was on tour with Counting Crows and after having a conversation with the band's lead singer Adam Duritz. He explains, "Two summers ago I was on the road, I was out with Counting Crows, and I was having a conversation with Adam, the lead singer, and I mentioned that we were officially too old to die young. And I think he said, 'Well every day, we're one less day from dying young.' So I went and wrote this chorus. And then over the course of time, we've lost some of our close friends and so the song became about how getting older is a privilege that's not afforded to everyone, and that every day you survive is a win. And every night you go to bed is another day that you survive. And how getting older, every day is one less day from dying young, and so it's a song that fondly looks at getting older. As opposed to looking at it like it's a bad thing."
Speaking of getting older, much of Chip Tooth Smile touches on many life events that Thomas has experienced. He tells us, "When you hear this, you get the idea that this is a record that's not about nights in the club. This is a record that each song is tied to a piece of my life and is something that I'm going through. And a lot of it has to do with getting older, having responsibilities that you didn't have when you were a kid, but embracing those things as good things and not necessarily shying away from them."
Chip Tooth Smile is set to be released on April 26th, and thematically, is autobiographical. Thomas explains, "It's things that I'm going through in my marriage, and things that I'm going through in my relationship with my friends, or things in my relationship with my son. Then we wrapped everything up in kind of an 80s feel. So most of the record has this 80s thing and it runs the gambit of 80s. There's some stuff that sounds like Foreigner, and there's stuff that sounds like Cutting Crew, and there's stuff that sounds like Springsteen's Tunnel of Love period. It's all the different periods of 80s that we grow up loving. And a lot of Phil Collins in there 'cause we love our Phil Collins. So it was just kind of my life wrapped up in 80s music."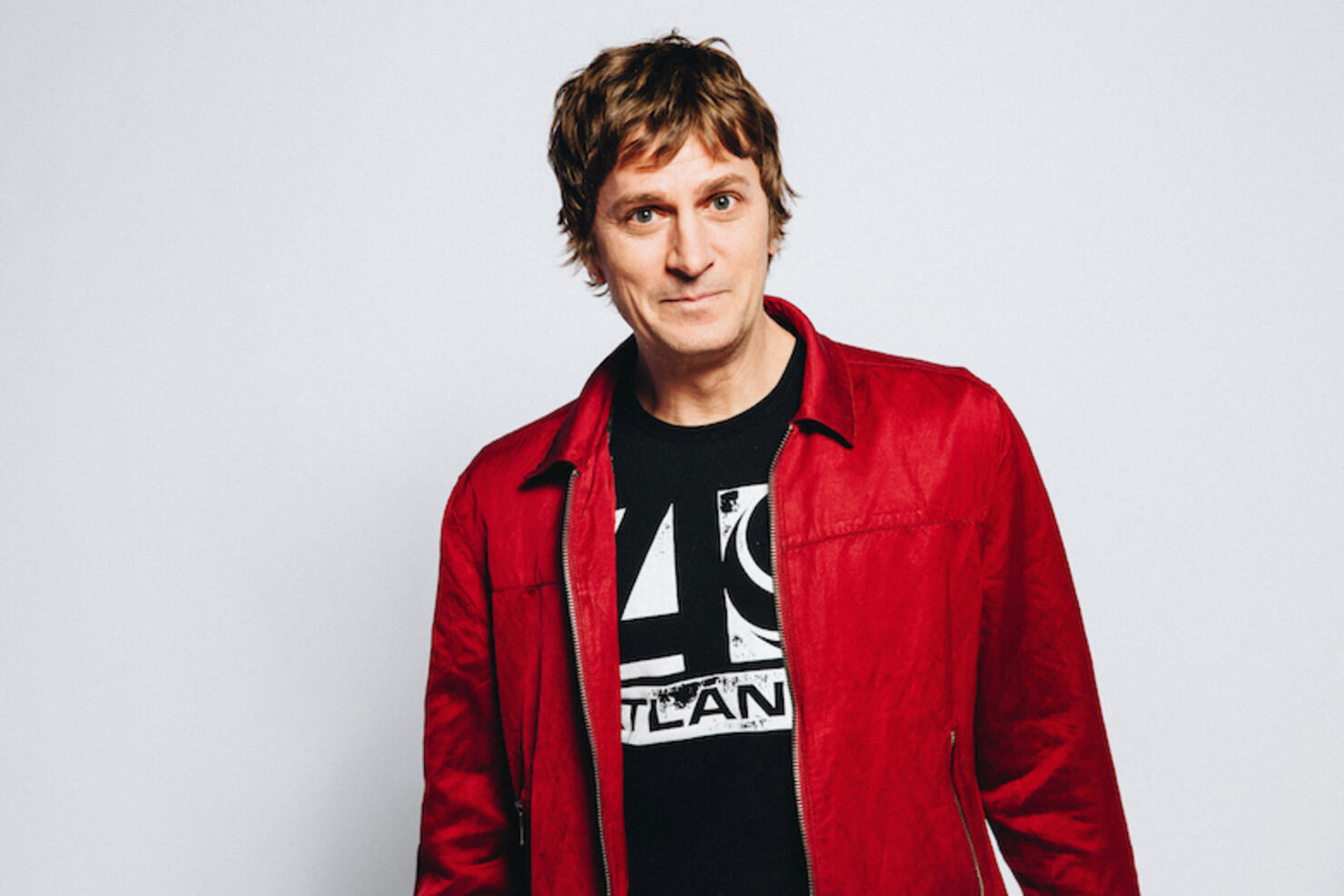 Being an autobiographical album, Chip Tooth Smile includes songs written about Thomas' son, his wife, and keeping in line with the 80s music theme, there is a song on the record that is all about listening to 80s music and it includes many famous 80s song titles and references in the lyrics. While giving a preview into what fans can expect to hear on Chip Tooth Smile, Thomas explains:
"There's one song, it's the only song that Butch [Walker] and I wrote together, it's a song called 'Timeless' which is an 80s sounding song, about listening to 80s songs, and almost every lyric is taken from an 80s song title, or an 80s reference link in there. There's a song called 'The Man to Hold The Water,' it's a song about my son and about kind of one day waking up and realizing you have this massive responsibility. I have this adult son that you realize that it's a task you're gonna step up to or you're not, and then one day you look and you realize that you did, just by being there, and just by being there for the people you love. It's a big part of the responsibility. There's a song called 'Can't Help Me Now,' which is about how my wife was going through something really, really hard, and usually she's the one that gets me through when I'm going through something hard. And it's about finding these challenges that you reach and realizing that she can't be there to help you and so the song is called 'You Can't Help Me Now.' So there's little moments that pop up through the whole record that I can say on every one of those, 'oh this is because I was going through this and this was in this moment there.' They're all kind of personally tied in."
And although these songs are personal to Thomas, he is hoping that fans can also relate. He tells us, "At the end of the day, I write pop songs, that's what I do. But you hope that somewhere in there is a meaning that other people can grab on to."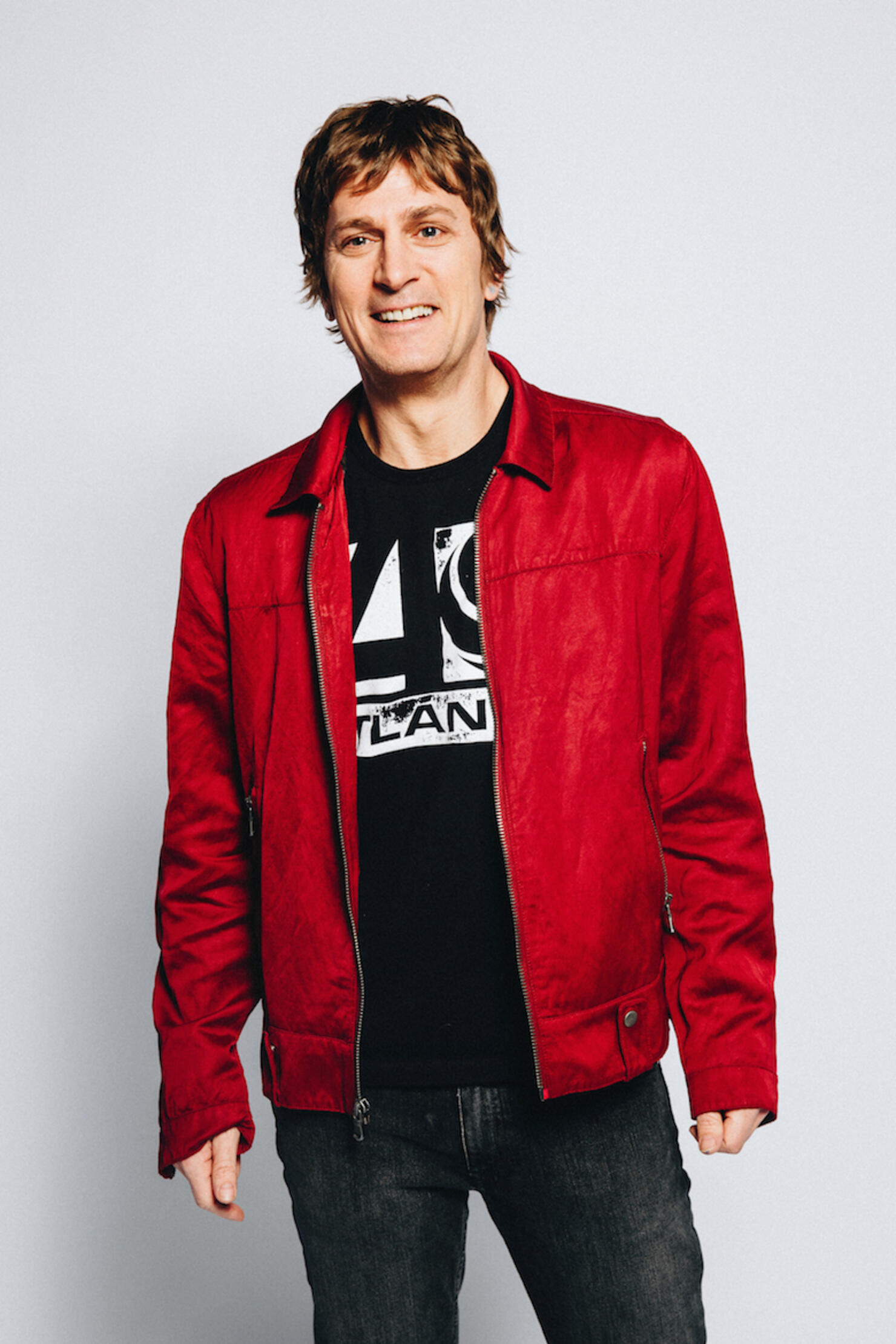 The title of Thomas' new album itself, Chip Tooth Smile, is also quite personal, and he tells us the story behind it. Rob explains:
"When I was like, I wanna say 17 or 18 years old, I was at a club and I was slam dancing and I chipped my tooth, my front tooth. And when I met my wife, I just gotten to the point where I had enough money that I could actually afford to get dental work done. And I had some stuff done, but she never let me fix the chip. She always said that I had to keep my chip tooth smile because she thought it gave me part of my personality. So she always called it my 'chip tooth smile,' and so we thought that was a good name for the record."