Soulja Boy Calls Gucci 'Racist,' Cuts 'Gucci Bandana' At SoCal Show
By Paris Close
March 25, 2019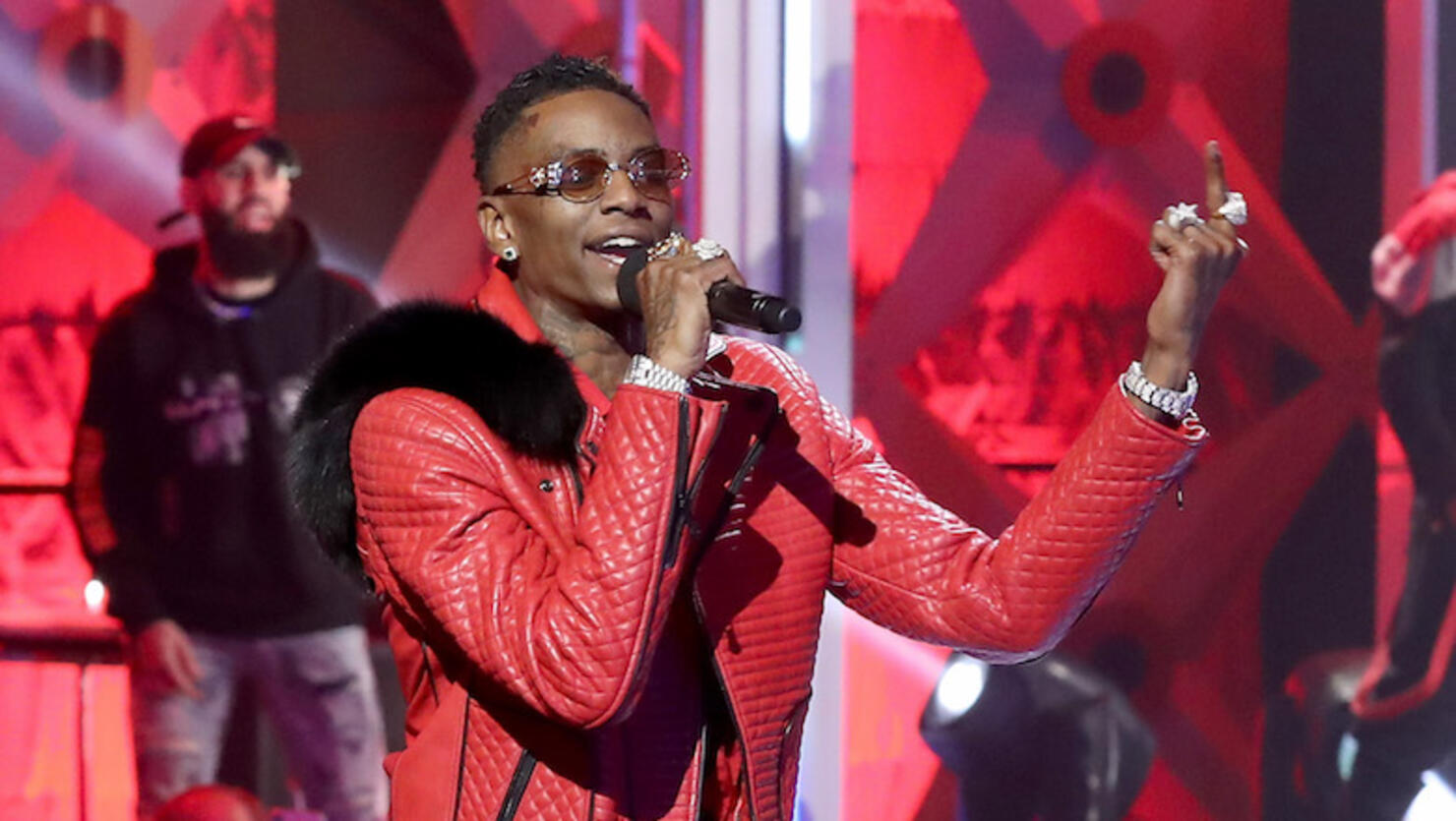 Soulja Boy reminded fans that Gucci is still canceled for the "racist s**t" they pulled when they marketed a sweater resembling blackface earlier this year.
The rapper, who performed at the High Times Dope Cup in Adelanto, California on Sunday (March 24), was just preparing to launch into the next song of his set list, "Gucci Bandana," before cueing his DJ to cut the music. "Hold up," Soulja Boy said, bringing his show to a halt. "N***a f**k Gucci, n**a. Gucci canceled, n***a. F**k outta here... I forgot Gucci racist as f**k."
"On my momma, n***a. I spend over a million dollars on Gucci in the last 10 years," the emcee tells the crowd in the clip. "They can suck my d**k with that racist s**t, n***a."
(Watch the footage over at TMZ here.)
The controversial top immediately sparked outrage online when it was unveiled in February. The item has since been pulled from the label's website and Gucci followed the recall with an apology.
Their regrets, however, have fallen on deaf ears — particularly within those of the hip-hop community, in which the brand has become historically popular in urban media and music videos.
Soulja Boy, who retired his Gucci garments in lieu of Fendi, wasn't the only rapper to disown Gucci. T.I.recently checked another Black male consumer who caught himself defending the brand online. "That s**t ain't s**t until we put it on!" the Atlanta star vehemently hit back at the fan. "We make that s**t fly! Look at me, n***a. I'm fly as a motherf***er and I ain't got that s**t on. I look better than you, as a matter of fact."
Photo: Getty Images