Jussie Smollett Breaks Silence After Criminal Charges Dropped
By Paris Close
March 26, 2019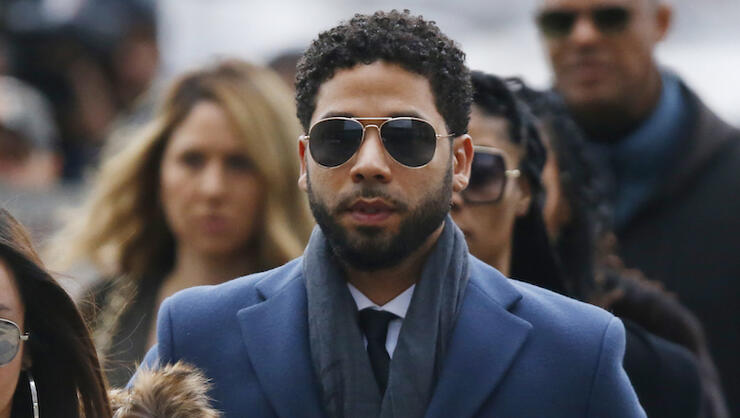 Jussie Smollett has issued his first public statement since prosecutors dropped all criminal charges against the Empire star at The Cook County State's Attorney's Office earlier today (March 26).
The actor was indicted on 16 felony counts disorderly conduct for filing a false police report stemming from the alleged hate crime hoax in Chicago that transpired on January 29, in which Smollett claimed two individuals assaulted him during a late-night run to a Subway restaurant.
"First of all I want to thank my family, my friends, the incredible people of Chicago and all over the country and the world who have prayed for me, who have supported me and who have showed me so much love. No one will ever know how much that has meant to me and I will be forever grateful," the 36-year-old began. "I want you to know that not for a moment was it in vain. I have been truthful and consistent on every level since day one. I would not be my mother's son if I was capable of one drop of what I've been accused of."
"This has been an incredibly difficult time. Honestly one of the worst of my entire life. But I am a man of faith and I am a man that has knowledge of my history and I would not bring my family, our lives or the movement through a fire like this. I just wouldn't," he continued.
"Now I'd like nothing more than to get back to work and move on with my life. But make no mistakes, I will always continue to fight for the justice, equality and betterment of marginalized people everywhere," Smollett added, concluding with, "So again thank you for all the support. Thank you for faith and thank you to God. Bless you. Thank you very much."
Despite being free of criminal charges, the scandal may have put the performer's acting role on the hit Fox show at stake, as he was previously cut from the last two episodes of the most recent season.