Leon Bridges Continues His 'Good Thing' Winning Streak | iHeartUnfiltered
By James Dinh
March 26, 2019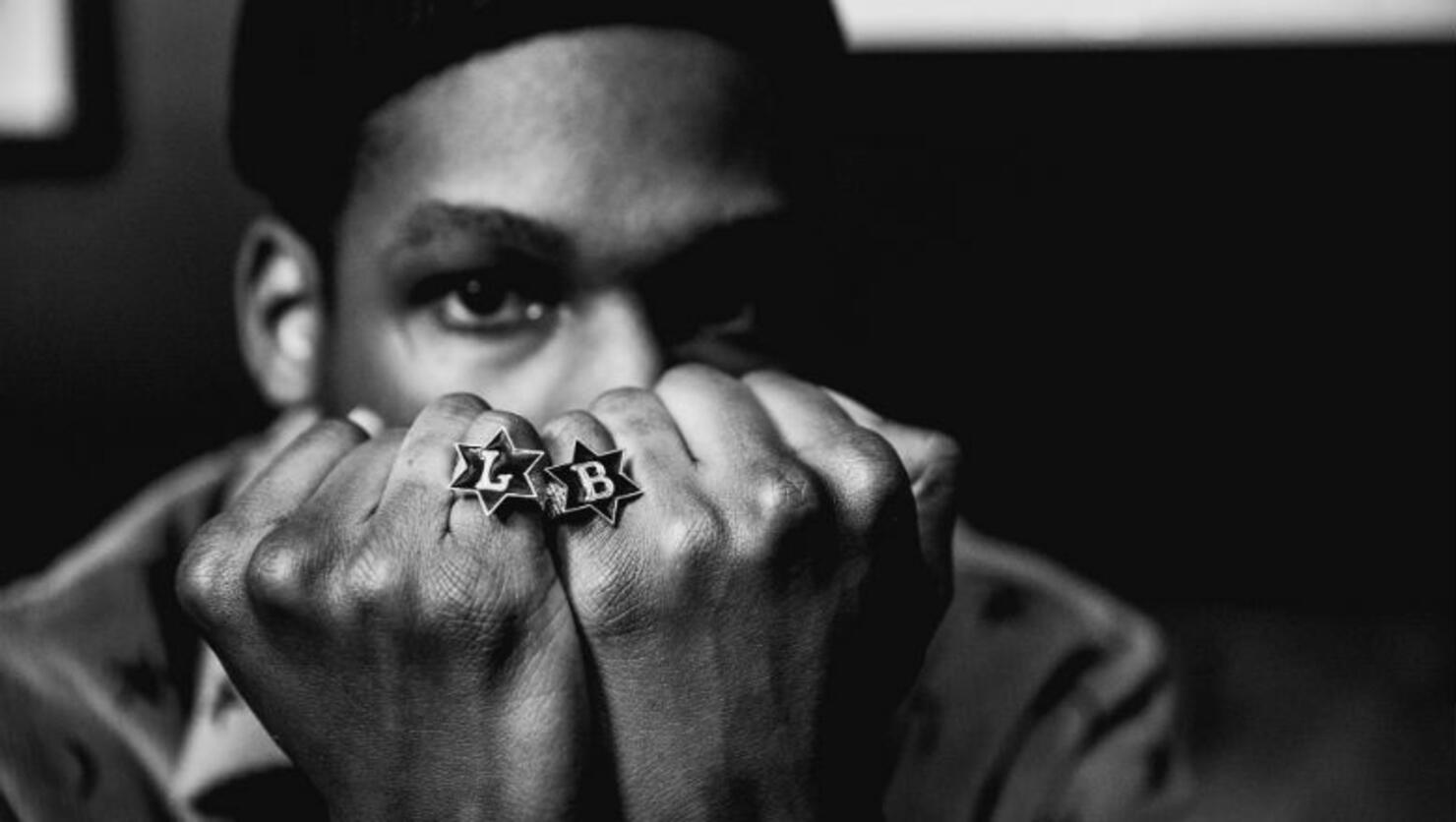 #iHeartUnfiltered gives fans an exclusive glimpse at a day in the life of some of your favorite stars. From behind-the-scenes photos to candid quotes, iHeartRadio's series is all about providing readers with a one-of-a-kind look into the routines of the rich and famous.
It's always exciting to experience the slow-burning period of an artist's career before they blow up. Leon Bridges is far from a budding act, but the fruition of his hard work continues to pay off even four years since the release of his debut album, Coming Home. Since nabbing viral popularity with the 2015 track of the same, the soft spoken star has maintained the integrity of his art, while pushing his sonic pallet to a more expansive take on R&B, particularly on his sophomore album, Good Thing. Two years after its release, the set's brooding single, "River," found placement on HBO's smash series, Big Little Lies. Oh, and his most recent LP earned the title of Best Traditional R&B Performance at February's 61st Annual Grammy Awards, turning him into a first-time Recording Academy champ.
Prior to the lifetime achievement, Leon took to our intimate theater in Los Angeles for iHeartRadio LIVE Presented by Aflac, where the 29-year-old performed a mix of material from past and present, and partook in our latest installment of iHeartUnfiltered. Besides catching a glimpse of him in his most natural element, alongside bandmates and the rest of his entourage, Bridges opened up about his competition in the R&B game, his impromptu studio collaboration with John Mayer and his longtime interest in meeting Drake. Scroll on below to read a play-by-play of what went down prior to his big evening set!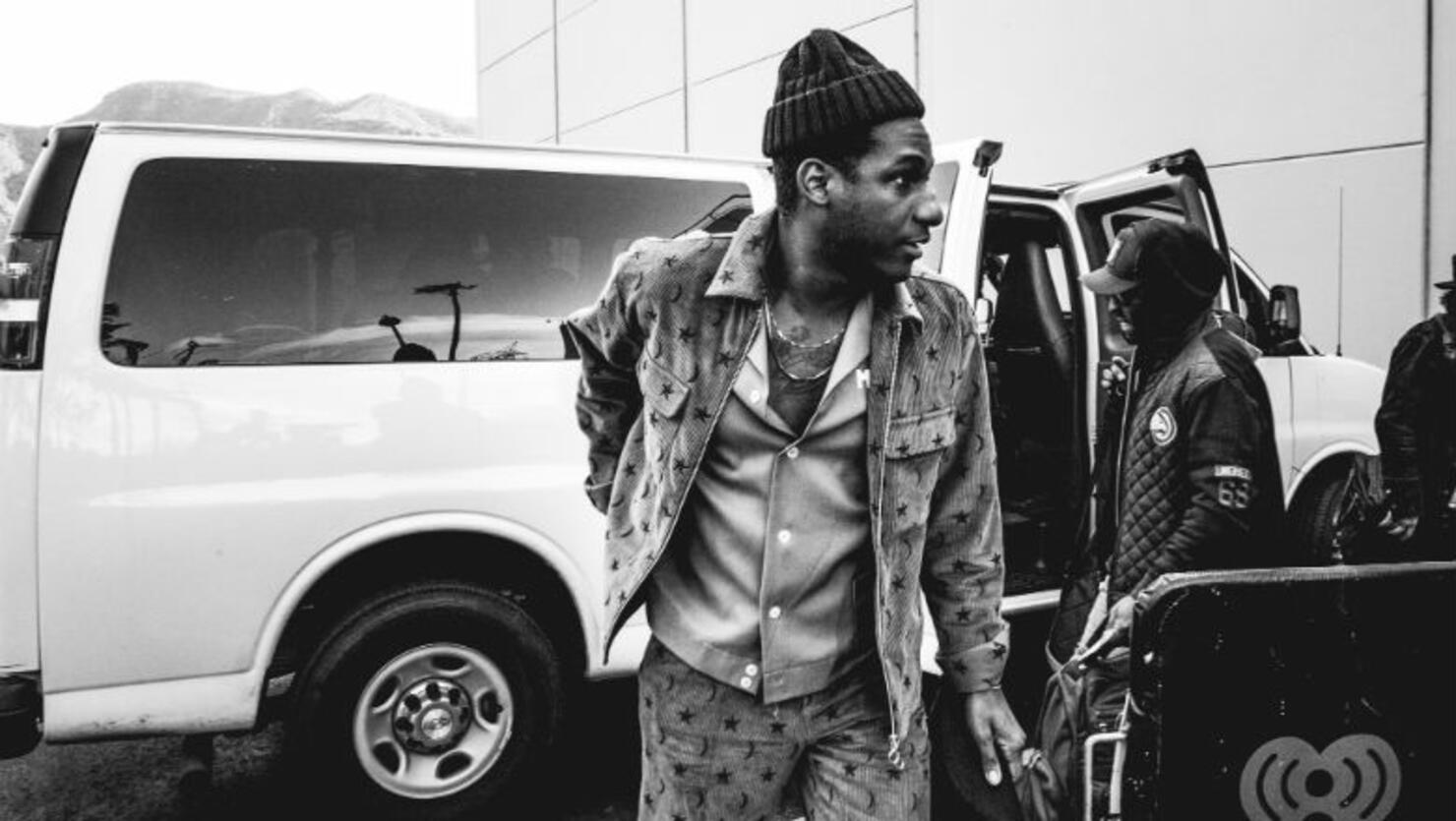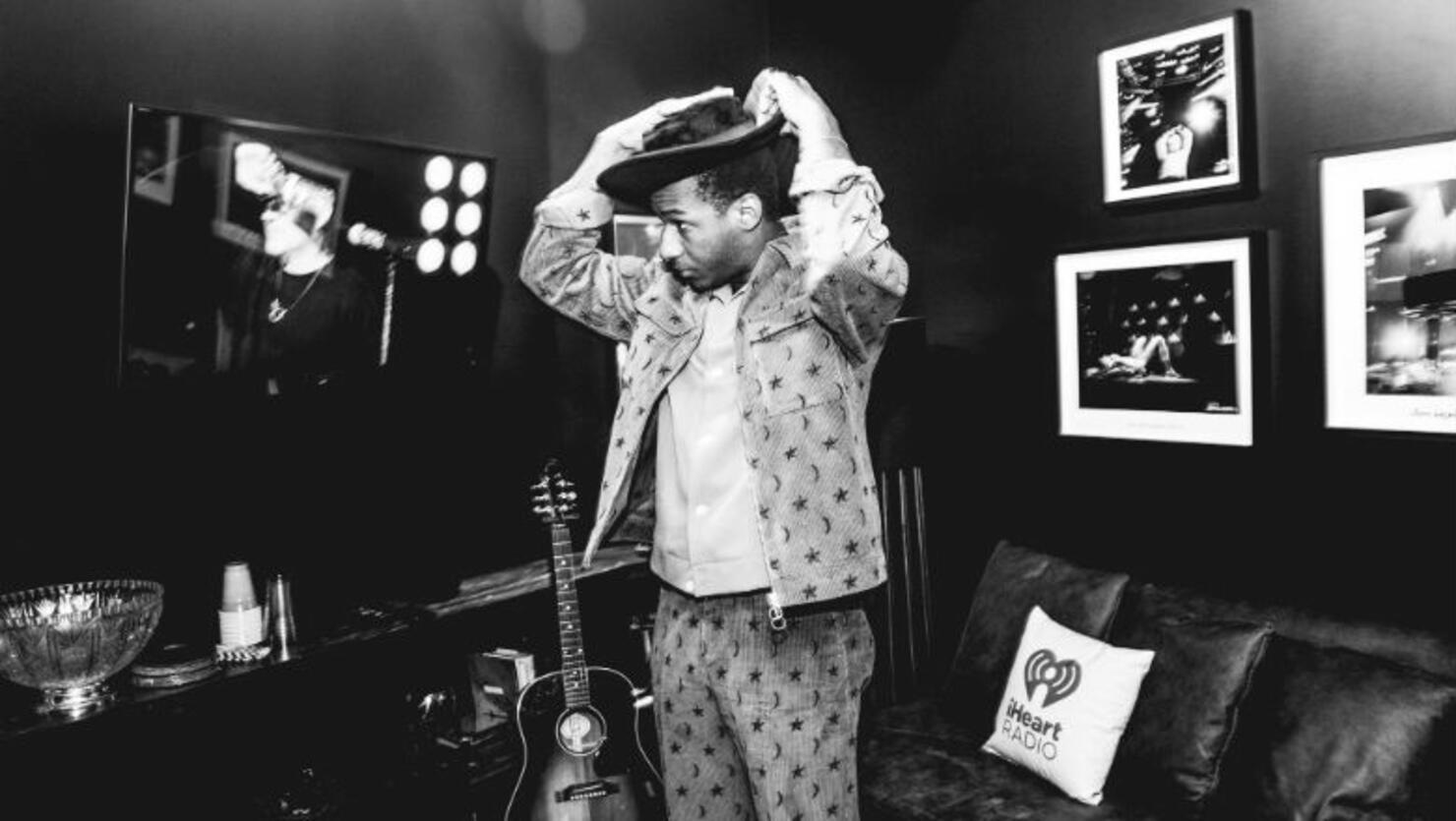 3:08 PM: As the theater crew meets up for their staff huddle, Leon Bridges and his full band arrive to the iHeartRadio Theater in Burbank, California ahead of his intimate concert set, which will be broadcasted for radio listeners and YouTube viewers alike. It's just one stop in a busy schedule ahead of Grammys week in Los Angeles.
3:10 PM: Theater staff begins to put barricades in place outside of the venue, but Bridges is off to his dressing room, where he'll prep for the evening alongside his crew.
3:47 PM: As per usual live show protocol, Leon hits the stage hours before his call time to run through the set for soundcheck. With his band in-tow, Leon weaves in and out of tracks during the closed set.
4:23 PM: Los Angeles' Real 92.3's Nina Chantele arrives to the venue prior to her evening hosting duties and it's not long before she's chatting with the man of the hour to prep for the show.
4:41 PM: Prior to the intimate set, the R&B singer sits down with us to discuss his big week ahead, which sees him vie for two Grammy titles for his sophomore effort, Good Thing. "There's some really talented artists in the category," he admits ahead of the ceremony. "At the end of the day, it's rad to be acknowledged for my art. If I take it home, that would be amazing. If not, I'm going to celebrate either way."
4:45 PM: How did his recent collaboration with John Mayer come about? Bridges credits Instagram for the pairing. "Me and my homies, we came out to LA to do some writing," he explained. "I went on Instagram Live and I was like, 'We're in the studio about to mess around a little bit.' John Mayer commented in on it and was like, "Yo, where y'all recording? I'm going to pull up." He came through and it was just a spur of the moment session."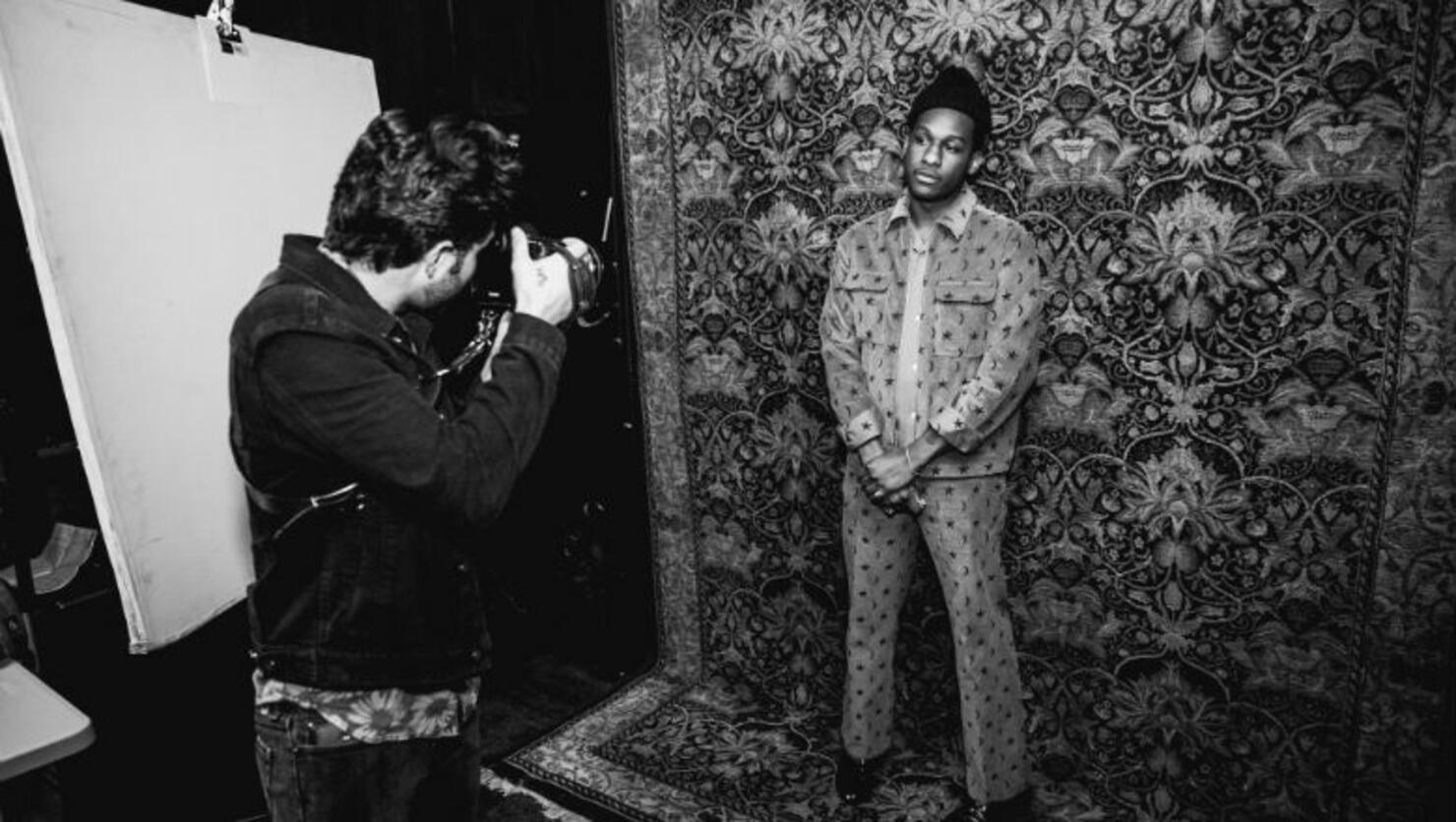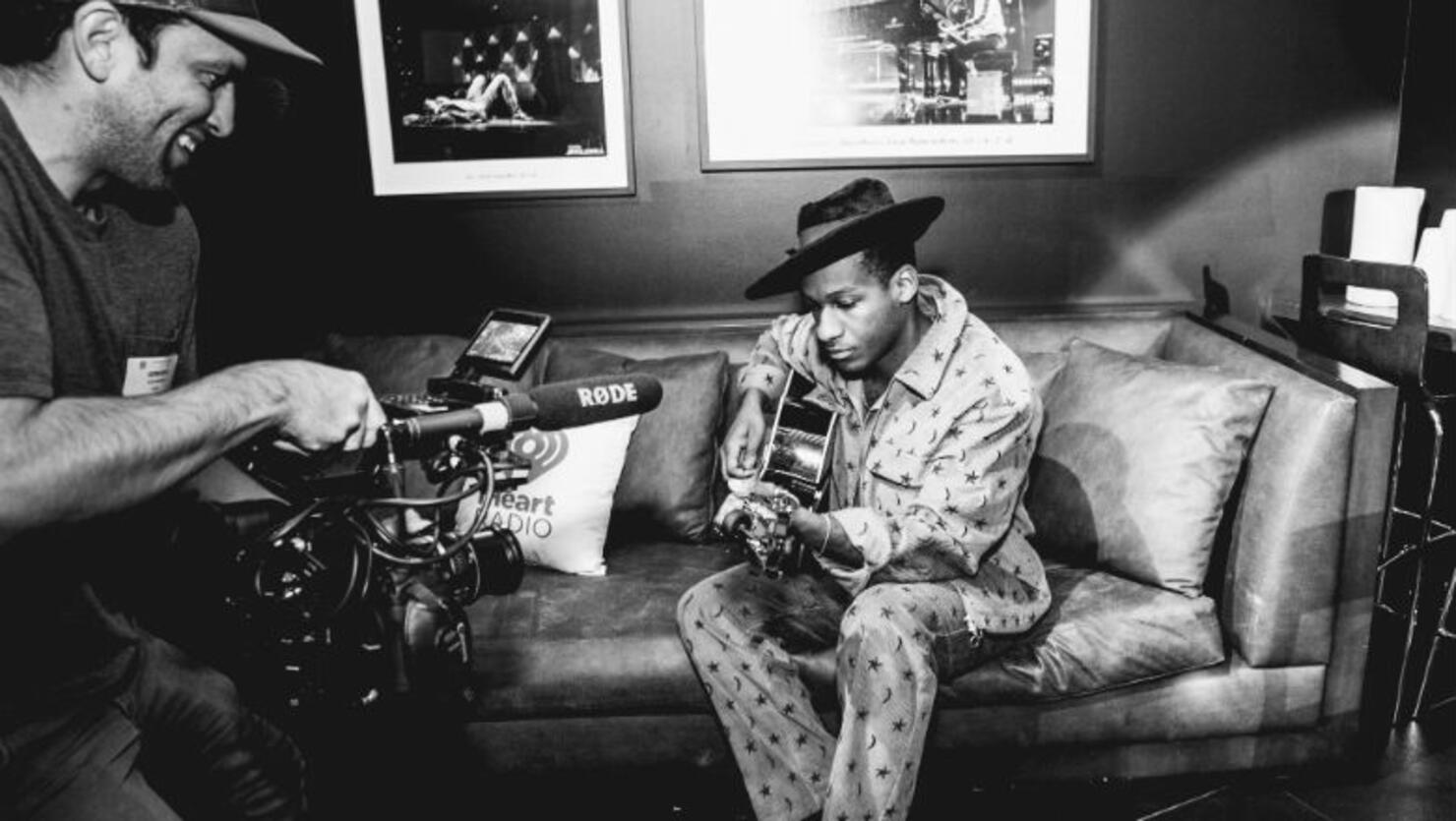 4:59 PM: As with all of our theater shows, Leon is off to meet our social media team and photographers. Decked out in a matching beige corduroy ensemble, he offers up a brief one, two step for some portraits in front of a hanging rug backdrop.
5:05 PM: What does Leon do to get in the zone before hitting the stage? He says it all boils down to a bit of liquid courage and prep tunes. "A little sip of Bourbon is always a must and then I like to have some of my favorite tunes playing," he says, listing off Young Thug, Future, Migos and Yung Nation's "Club Rock" as his current go-to picks.
5:15 PM: Leon's schedule is seemingly non-stop, but a 30-minute window opens up for the R&B singer to kick his feet up and relax ahead of the next bullet on his itinerary: the jam-packed fan meet-and-greet.
5:55 PM: Some of his biggest fans gather to meet with the star in front of a branded Aflac step and repeat.
6:00 PM: Leon heads off for some more downtime but the iHeartRadio Theater doors are open, with even more fans (and their glow-in-the-dark bracelets) consuming the floor to the venue. We're an hour out from showtime!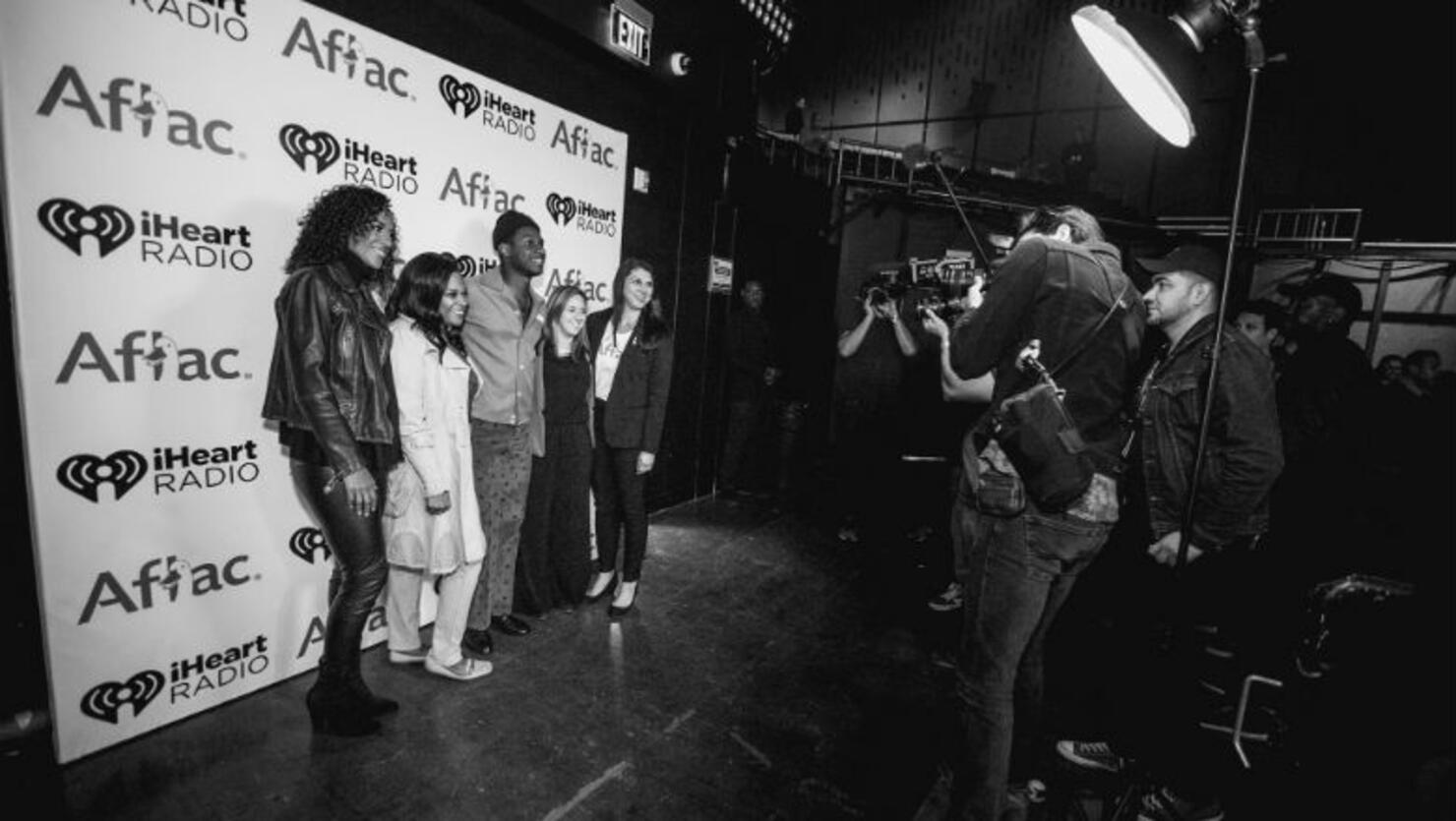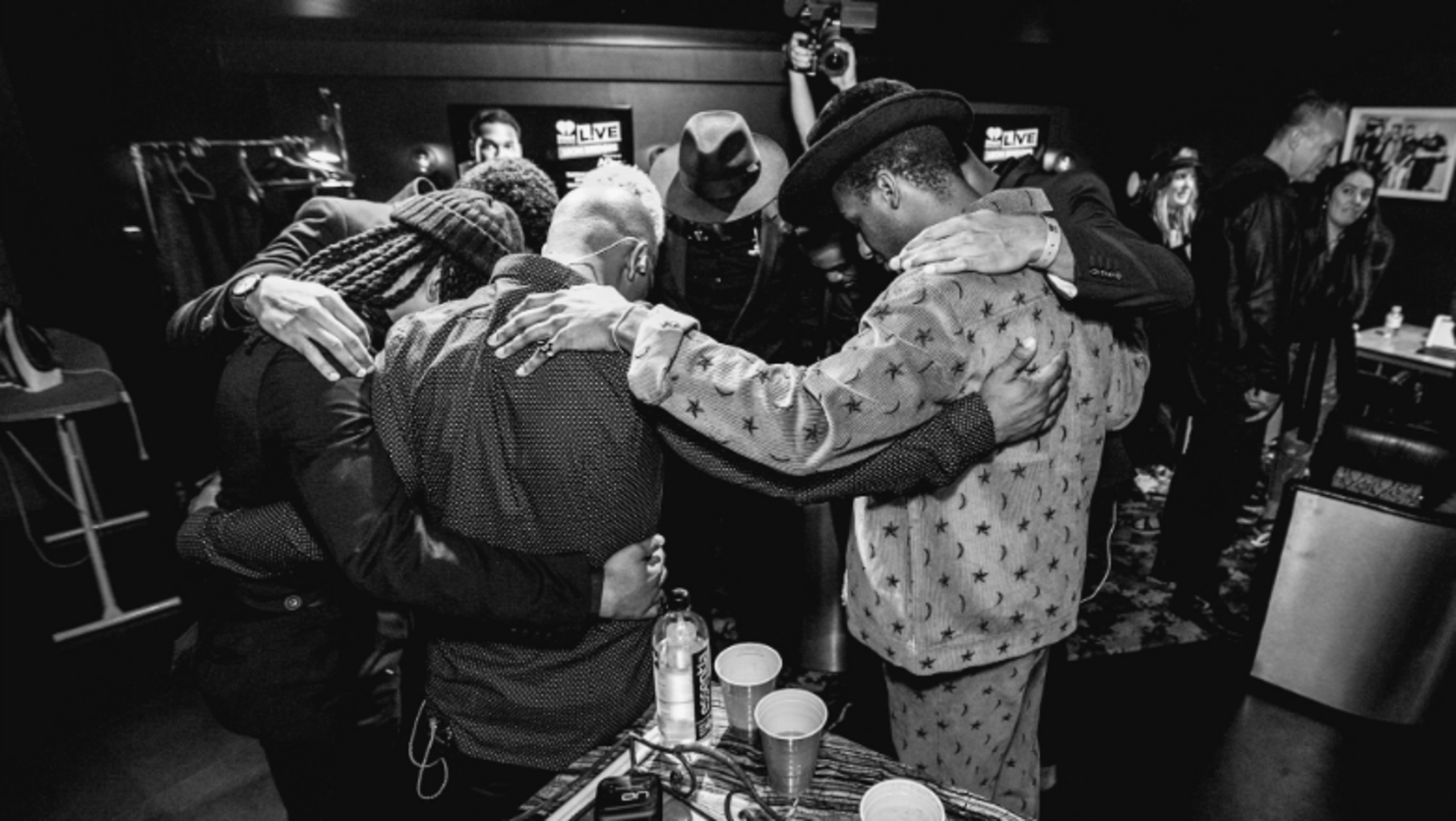 6:51 PM: It's all giggles and casual banter backstage as the 7-piece band munch on AirHeads and Tostitos, get mic'd up and quote a line from 1996 film, Don't Be a Menace to South Central While Drinking Your Juice in the Hood. Bridges is a religious man, as heard throughout his music, so there's a quick moment for prayer amongst the crew and they're off to the front of stage.
6:57 PM: Minutes before going on stage, Leon admits he "always has show jitters," despite his many years in the game. Still, it's clear that time with his band helps alleviate the pressure before venturing into the 14-song set.
8:00 PM: After kicking off the set with "Beyond," Nina Chantele hits the stage to chat with the star in front of the live studio audience. In an oversized blank hat, Leon talks about some of the acts that helped shape his musical sensibility when he was young. "I was really into a bunch of the R&B bands [while] growing up," he tells the crowd, before listing off staples like 112 and Dru Hill.
8:15 PM: After the swooning retro sounds "Bet Ain't Worth The Hand" and a quick water break, Leon picks up the tempo of the show. "I know you know how to dance. Let me see something," he tells the crowd, before venturing into "If It Feels Good."
8:57 PM: For his closing song, Leon appropriately concludes his show with his breakthrough smash, "River," inviting sole female bandmate/background vocalist Brittni Jessie to perform the track with him. It's a tender moment for the show with the attendees creating a glowing sea of lights in the audience with their bracelets.
9:01 PM: Nina returns to the stage to make an eerily accurate prediction. "I can now say that I met a Grammy Award-winning singer before the Grammys, right," she tells the crowd. Leon's response is nothing short of humble, saying, "If I take it home, that'd be dope. If not, I just wanna meet Drake." Little did he know the Young Money MC would be mere feet away from him during the ceremony days later.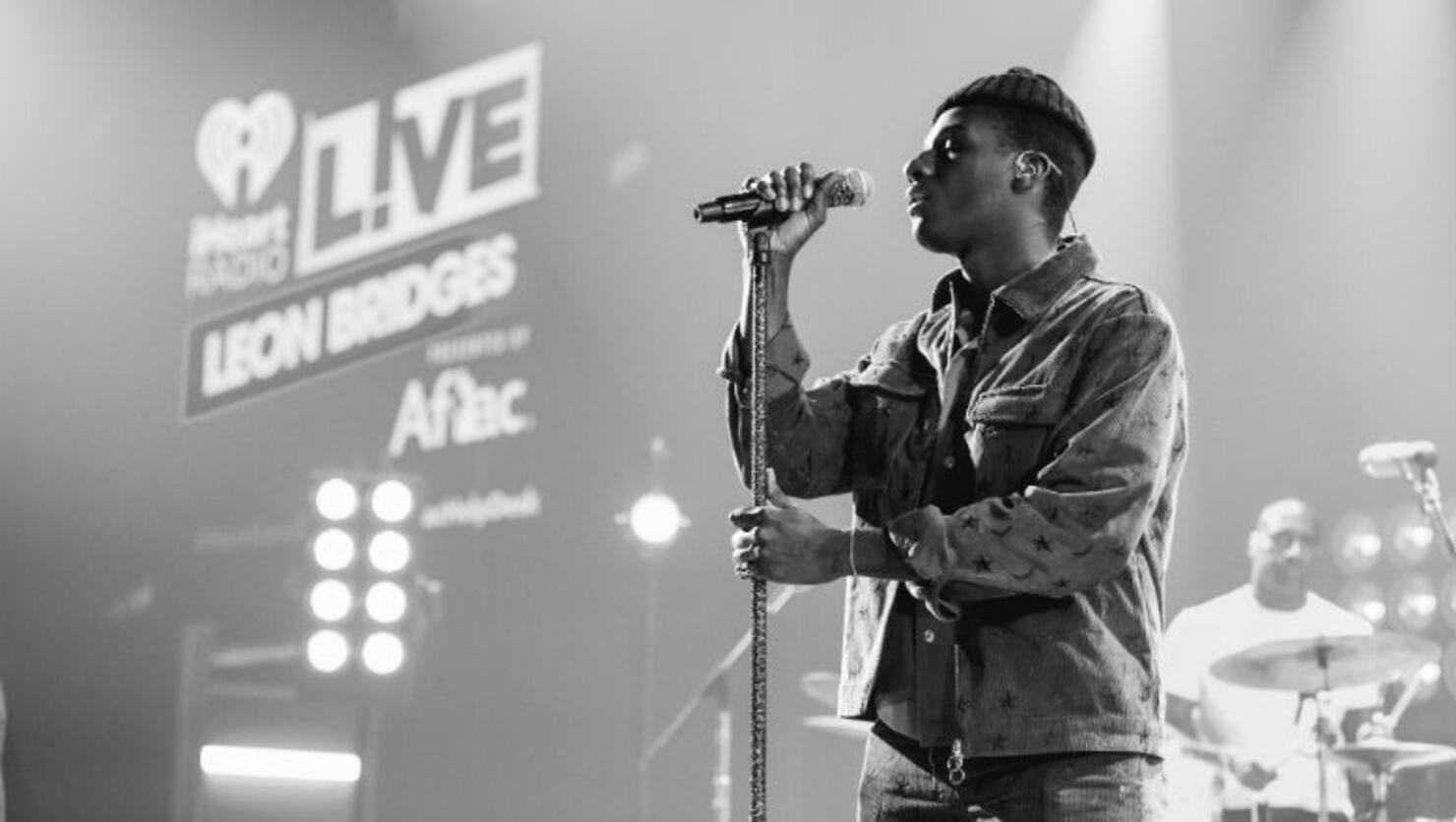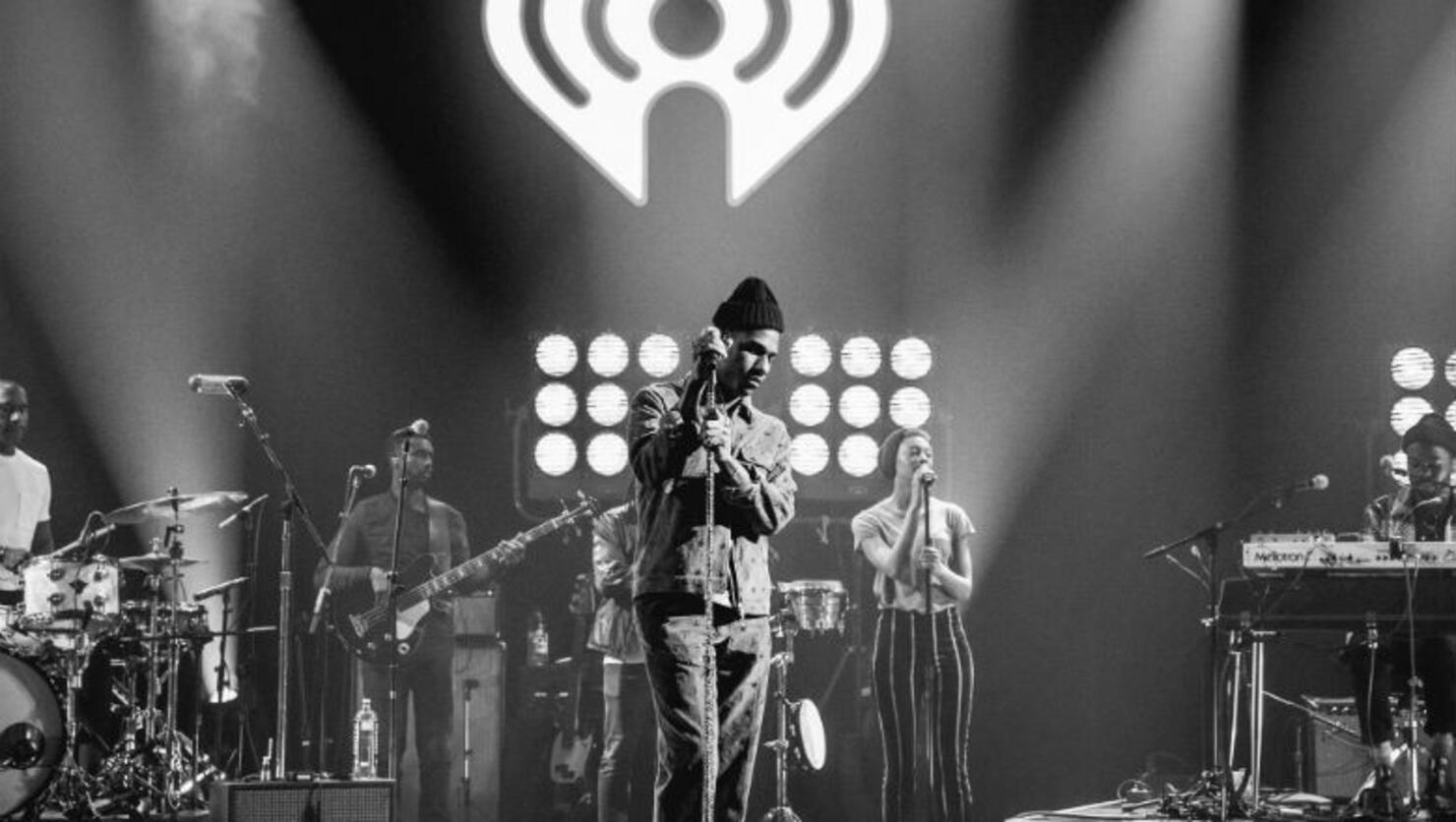 Photo: Wes and Alex for iHeartRadio