20 Celebs Who Have Tried A Rainbow of Wild Hair Colors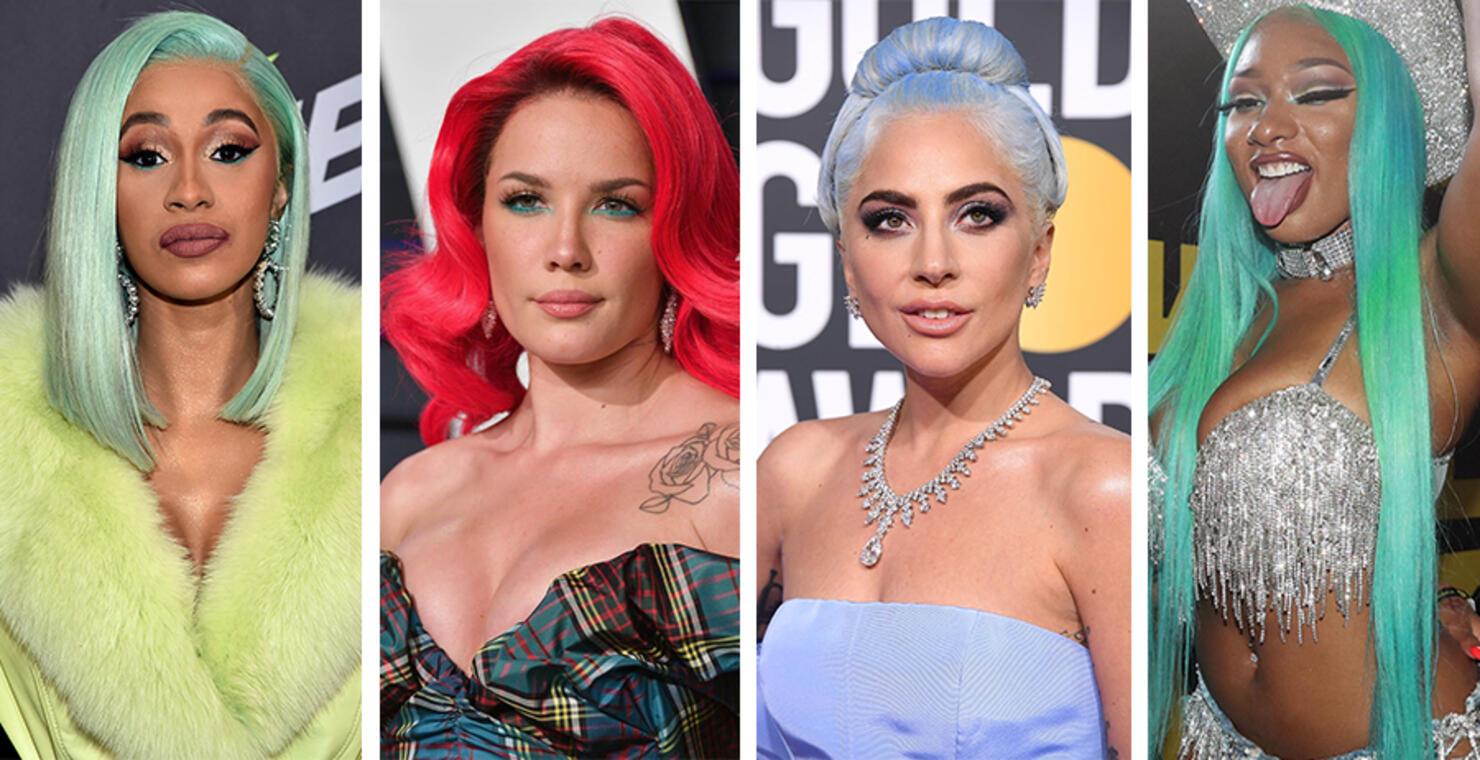 Celebrities have the luxury of being able to switch up their looks all the time. Oftentimes, they have to change up their looks in order to stay new and relevant. With that in mind, there are a number of celebrities who have tried out some crazy colored hair. We've rounded up some of our favorite stars from Halsey, to Dua Lipa, to Megan Thee Stallion, who have tried a spectrum of wild hair colors. Believe us, the side by side rainbow photos are so satisfying.
Scroll through to see the different colored hair your favorite celebrities have tried through the years!
1. Halsey