Eli Young Band Reflects on Nearly 2 Decades Together & Greatest Hits Album
By Nicole Mastrogiannis
March 27, 2019
After almost two decades together, Eli Young Band is releasing something special for fans: an album featuring all of their greatest hits called This Is Eli Young Band.
This Is Eli Young Band includes 14 songs in total, twelve of which are many EYB fan favorites from over the course of their career, like "Guinevere" and "Skin & Bones," plus two newer songs not included on any previous albums, "Love Ain't" and "Where Were You."
Eli Young Band's Mike Eli tells iHeartRadio of what it as like to go back through their catalogue of music and put this album together, "Going back through the through the music, it was a little tough to try to pick your favorites, but I think this was more about picking the fan favorites of those few songs that we were able to add to the record outside of the obvious hits and those songs. But it came down to, really, the songs being pretty obvious; songs like 'Guinevere' and those songs that the fans have latched onto outside of what the hits were. But, it was neat to revisit a little bit of some of the recordings that, honestly, I hadn't gone back and listened to some of the older records in quite a long time, and hearing how they sounded up against the newer stuff."
Putting out a greatest hits album is a milestone itself, and the band has experienced many more like this throughout their career, which include tours and performing for troops overseas. Bassist Jon Jones tells us, "It's weird putting out a record that makes us take stock in how long we've been together because it's gone by so quickly. It feels weird to talk about, going on 20 years now coming up real soon. And in a lot of ways, it feels like we're just getting started. Like we're still just in the thick of making really great music. But there's been a lot of steps to get where we're at right now. We've been on a lot of great tours, just getting out of Texas and getting a record deal, and getting on the radio for the first time, getting to tour the whole country and beyond. You know, things like getting to go overseas and play for our troops. There's been a lot of really great moments."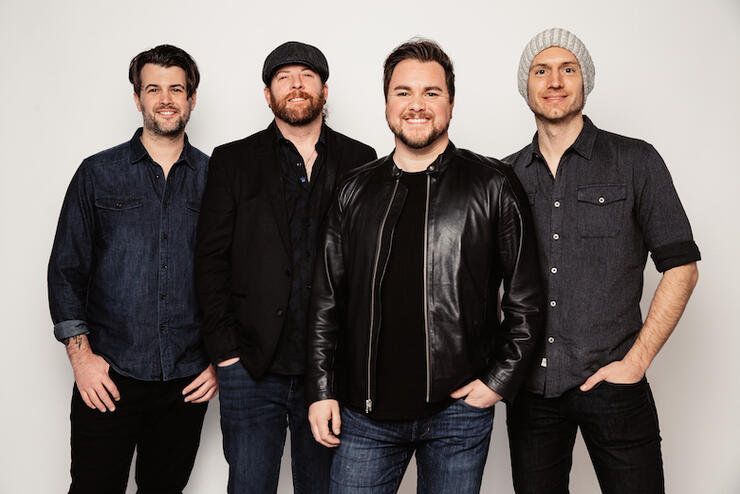 This Is Eli Young Band contains many fan favorites, and some of the guys' favorites too. Eli tells us, "I think for me, three of my favorite songs I've ever been a part of writing are on the record; 'Guinevere,' 'Skin and Bones' and 'Highways and Broken Hearts.' Those songs that me, personally, as a song writer, I'm extremely proud of. I was really glad that those three made the record."
Drummer Chris Thompson added, "It's fun to give those songs like a rebirth too. 'Cause I mean they're old songs for us, and it's nice to package them in a way where our new fans that are just kinda coming on board with Eli Young Band for songs like 'Love Ain't,' they can find those old songs and we can put them back in our set lists and have that be a part of our community again."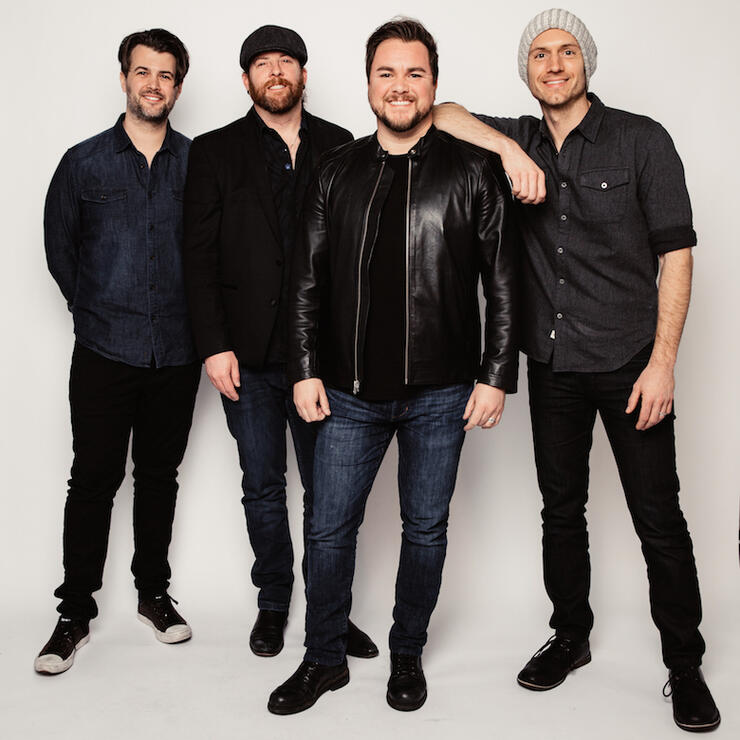 Speaking of new songs, "Love Ain't" is one of them, and although "Love Ain't" is the track's title, the song is all about what love is — as perfectly told by the story of the touching music video. The moving visual for "Love Ain't" follows the story of a couple, one half of which is a soldier who is now a quadruple amputee, and that the band was introduced to through the Wounded Warrior Project. Eli says of the story, "For those that don't know, Taylor and Danielle Morris are the stars of the music video. Taylor Morris was serving his country, came home a quadruple amputee, and this is kinda their love story and all their home footage from the day they met, to the day they got married, and everything that they went through in between. So, being a part of that with Wounded Warrior Project made this song even more special to us and our fans."
Jones adds of the video, "We've never seen that kind of love story just told so well in such a way that we decided to not even be part of the music video anymore. Just let that speak for itself with the music in the background. And, I don't think we could have found a more powerful way to do it."
Eli continued, "It was always one of those things that we always wanted; 'Love Ain't' and the the video to be this feel good epitome of what love is and what love can be. When we've talked about the music video and we've talked about Taylor and Danielle, it's always one of those things that we say 'Look, this is not something that's going to make you feel bad about life. This is something that's gonna make you feel good. It's gonna make you want to feel like you need to be a better person, a better partner, just a better father, better everything.' I think that their love story is the pinnacle of what we can all achieve I think as people and as humans."
Chat About Eli Young Band Reflects on Nearly 2 Decades Together & Greatest Hits Album