Garth Brooks Announces Summer Stadium Show In Denver
By Hayden Brooks
March 27, 2019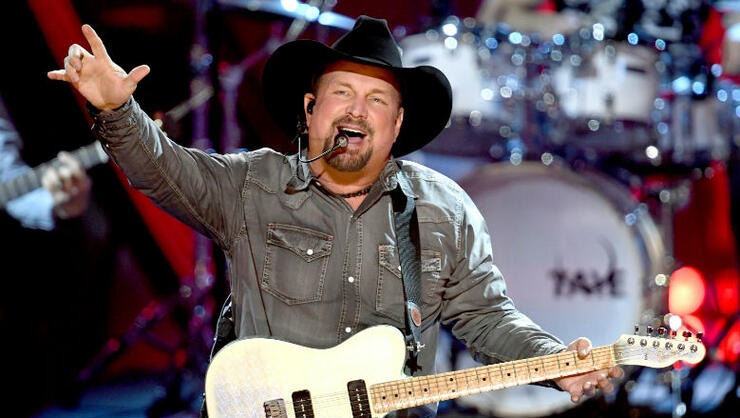 Garth Brooks has announced a new date for his summer trek in Denver on June 8 at the Broncos Stadium.
Word of the new addition arrived on Wednesday (March 27), with the Friday on-sale date (April 5) at 10 AM MDT. Tickets for the in-the-round staging set can be purchased via Ticketmaster for about $94 each. Brooks' new date is part of the upcoming trek, which is set on showcasing the country titan in a football-centric environment. He unofficially kicked off the venture with a show at Notre Dame Stadium in October 2018. The set was aired as part of a TV special on CBS.
Just last month, Brooks was honored for his 30 years in the game with the first-ever Artist of the Decade honor at our 2019 iHeartRadio Music Awards and the title was presented by superfan Chris Pratt. During the presentation, the titan also performed a medley of his classic hits like "Asking Me How I Know" and "Friends In Low Places." "I had the time of my life in the '90s, went home to raise my kids. Anybody that's ever had children, it's the greatest time of your life. And then, to get to come back and to be like this, the only way possible is up to three things, man: the people, the music, and God himself," Brooks said of the accolade on-stage of our event. "Thank you very, very much."
Chat About Garth Brooks Announces Summer Stadium Show In Denver