Is Jhené Aiko Planning To Expose Her Ex Big Sean On Her New Album?
By Peyton Blakemore
March 27, 2019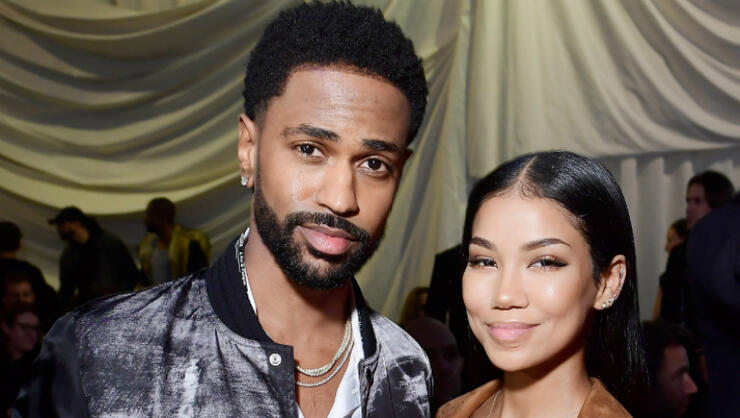 Big Sean and Jhené Aiko are friendly exes.
While the former couple may not be making a Twenty88 (the name of their group and self-titled album) follow-up anytime soon, don't expect Jhené to diss or, in the words of a fan, "snitch" on her ex.
After the "Sativa" singer shared a video her in the studio working on her forthcoming project, one fan seemed to believe it would be filled with shots thrown at her ex. "Big Sean... she finna snitch," the fan wrote in response to The Shade Room's Instagram Story post of Jhené in the studio cooking up new music. In the post, the 31-year-old singer said had finished working on "3 new freestyles" that featured her "speaking truth only." She additionally wrote, "you can not control me."
Despite the assumed shade, the 31-year-old singer stepped into The Shade Room to clarify her comments, replying directly to the fan's comment about her "snitching" on her rapper ex. "me and Sean are good," she wrote. "i've got tons of love for him. my next album is all freestyles where i touch on many subjects and relationships... past, present and future."
"i know you all love the drama and would like to think everything i do or say is about him, but i've been though plenty of other things and situations that I pull inspiration from when i sit down to create a song," Jhené added. "have a good day."
In the fan's defense, the timing of Jhené's post was quite coincidental. That same day that she announced she was in the studio working on new music, Sean reemerged on social media to discuss his social media absence — he revealed his battle with depression and anxiety — and said he too is also working on new music.
As fans know, Sean and Jhené dated for nearly three years, from 2016 to 2019. While the couple never officially announced their split, break-up rumors began to circulate at the beginning of the year.
Photo: Getty Images
Chat About Is Jhené Aiko Planning To Expose Her Ex Big Sean On Her New Album?