Ozzy Osbourne's Scene In 'The Dirt' Got Unimaginably Grosser In Real Life
By Andrew Magnotta @AndrewMagnotta
March 27, 2019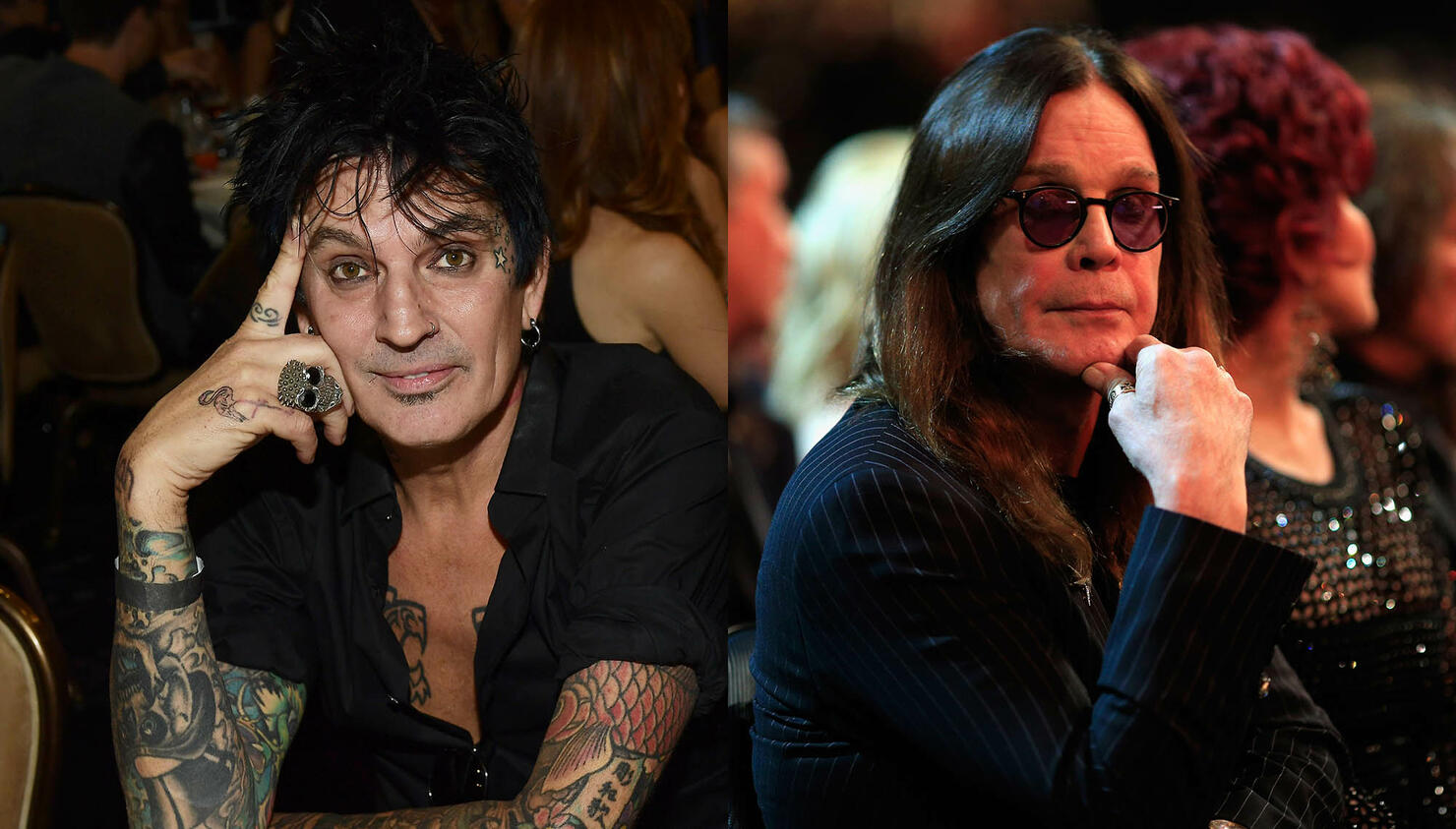 One of the most unsettling/funniest (if you're into that kind of thing) scenes in Mötley Crüe's band biopic, The Dirt, got far more unbelievable in real life.
A scene in the film in which Crüe bassist Nikki Sixx holds an impromptu gross-out contest of sorts with The Prince of Darkness Ozzy Osbourne at a hotel swimming pool was one of few in the unflinching film that could have gone much further if the band had the time (or stomach) to do so.
*Spoilers ahead*(Although if you're a big fan of Ozzy or Mötley Crüe, you've heard some of this story before.)
The pool scene occurs early in the movie when Mötley Crüe is on one of its first major tours supporting Ozzy in 1984.
The "Bark At The Moon" tour is one of rock's most infamous for the amount of sex, drugs and destruction enjoyed by the two acts. Ozzy himself was at arguably the lowest point of his drug and alcohol addiction spiral, and Mötley Crüe had a lot to prove, both on and off stage. The two parties brought out the worst in one another.
The scene in The Dirt depicts the four members of Crüe lounging poolside at a hotel one afternoon when Ozzy (played by Tony Cavalero) arrives. After exposing himself to some hotel guests, Ozzy sidles up to Crüe asking for cocaine. This was apparently one of the few times, no one in Mötley Crüe was holding, so Ozzy demanded a straw instead.
Sixx (played by Douglas Booth) hands over a straw, and Ozzy kneels down and snorts a line of ants to the band's astonishment. He then stands up and urinates on the pool deck before getting back down on his hands and knees licking it up. In the film, Sixx adds some of his own urine to Ozzy's puddle and Ozzy gets down and laps up the fluid yet again. Sixx concedes that Ozzy is the biggest animal of them all and the scene ends.
But the literal pissing contest depicted in the film understandably cuts short of covering the abject horror of what happened later when Ozzy's exhausted tour manager put Crüe drummer Tommy Lee in charge of Ozzy.
"So after [the incident], snorting ants — all the s--t — I'm like, 'Ozzy, let's go to bed. Time to go night night,'" Lee recalled in a recent interview with Eddie Trunk. "He's like, 'All right, mate!' So we get into the elevator, and he pulls his pants down and starts to take a s--t in the f---ing elevator! I'm like, 'No, dude! No! There's people in here!'
"And he's like, 'Okay, mate!' He pulls his f---ing pants up, we get to the floor and I'm like, 'Okay, here's your room, buddy!' I opened the door, pushed him into his and room and Ozzy's like, 'No, you're not going anywhere, mate!'"
"I was like, 'What?' Then he just pulls his pants down again, s--ts on the floor, taking it and making art on the f---ing walls."
Lee said he rushed out of the room and never looked back.
To no one's surprise, Ozzy insists he does not remember a thing from that day.
Photos: Getty Images