Ariana Grande Wishes 'Queen' Mariah Carey A Happy Birthday: She Responds
By Paris Close
March 28, 2019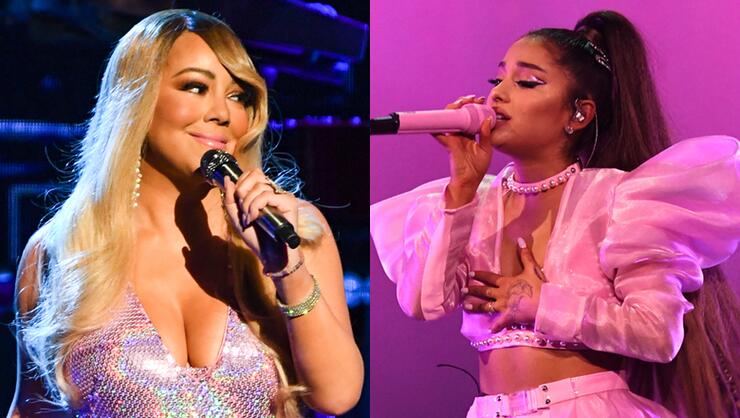 Ariana Grande had the sweetest things to say about Mariah Carey on her birthday.
The legendary musician turned 49 on Wednesday (March 27), and among her biggest supporters to wish her a happy "anniversary" — as Carey has been famously known to call her birthdays — was the "7 Rings" singer.
Grande praised the Elusive Chanteuse with a memorable black-and-white photograph on her Instagram Stories showing a young Mariah. "Happiest anniversary queen of everything. Loved u then, love u now, love u tomorrow," the 25-year-old captioned the throwback image, tagging Carey in the post.
In response, the "We Belong Together" artist re-posted Grande's shout-out on her own Stories, writing back, "Thank you dahhhhling!!"
As expected, Twitter was LIVING for this legendary moment between the pop princess and her majesty — who were rumored to have tension once upon a time. "@ArianaGrande wishing @MariahCarey a Happy Anniversary and Mariah Carey finally acknowledging her. Ugh," tweeted one user, with another adding, "Omg, Mariah acknowledging Ariana.. My life almost complete.. #MariahCarey."
Carey prefers to celebrate her birthdays as anniversaries as a way of marking the number of years of past instead of her actual birth. As told in her own words: "I don't count years but I definitely rebuke them… I have anniversaries, not birthdays, because I celebrate life, darling."
See the exchange below.