Ringo Starr Is Giving Fans Chance To Come To His Birthday Bash
By Andrew Magnotta @AndrewMagnotta
March 28, 2019
Ringo Starr is offering his fans the chance to come celebrate his birthday party with him on July 7 in Los Angeles.
Starr is continuing his tradition of using his birthday to benefit one of his favorite charities, The David Lynch Foundation.
With this, the 11th annual Peace & Love Birthday Celebration, Ringo is asking fans to donate to the David Lynch Foundation via Omaze.com/Ringo. A donation of $10 or more will enter fans to win a trip to the party!
"Every year at noon, as you know, on my birthday, I invite everyone on the planet to say or think, 'Peace and Love,'" Ringo said in a video message announcing the party. "This year, I want you to be there with me on stage when we do our countdown to peace and love."
The winner will be flown to L.A., put up in a 4-star hotel, given a photo op and the opportunity to sing "Happy Birthday" to Ringo on stage with his friends and family.
You can watch Ringo's message above.
The David Lynch Foundation is out to teach transcendental meditation to at-risk people all over the world to help them deal with the stresses of daily life.
Ringo was reportedly busy all winter working on his 20th solo album. He has tour dates with his All Starr Band announced into September, including a celebration of the 50th anniversary of Woodstock at the original festival site in Bethel Woods, New York.
Get all Ringo's tour dates here.
Photo: Getty Images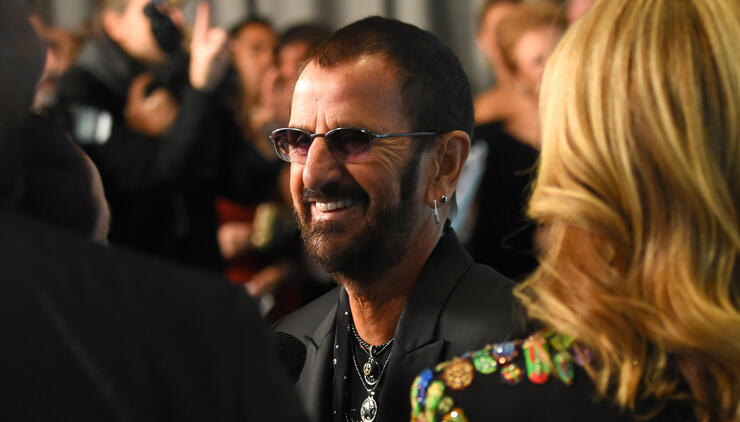 Chat About Ringo Starr Is Giving Fans Chance To Come To His Birthday Bash