Blake Shelton Debuts New Single "God's Country"
By Taylor Fields
March 29, 2019
Blake Shelton is readying his brand new album and is sharing the first taste of the record with his new single, "God's Country."
"God's Country" was written by Devin Dawson, Jordan Schmidt, and country newcomer Hardy, and in a statement, Shelton explains of the song, "'God's Country' is a song that has a strong and deep meaningful lyrics, but at the same time, it leaves it up to the listeners interpretation. But, no matter where you are from or where you're standing, it is my belief that you're standing in God's Country. It's really about a state of mind. Wherever you're from and how you feel about that place. For me it's about being from Oklahoma — where I was born, raised and still live today."
In the chorus, Shelton sings, "I saw the light in the sunrise/ Sittin' back in a 40 in a muddy riverside/ Gettin' baptized in holy water and 'shine/ With the dogs running/ Saved by the sound of the been found/ Mixin' whistle in the wind, that'll get you Heaven bound/ The devil went down to Georgia but he didn't stick around/ This is God's country."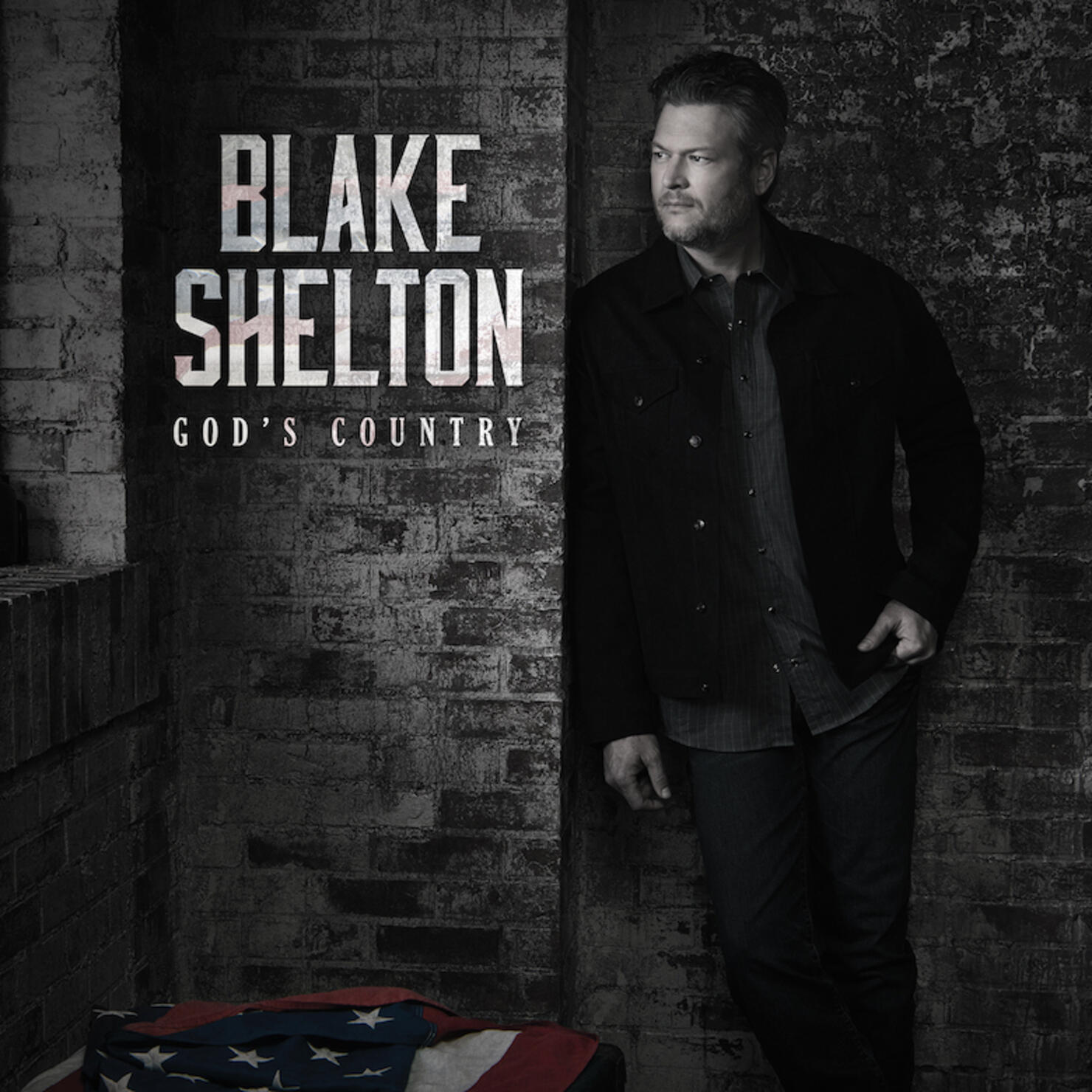 No word yet on the details of Blake's forthcoming new album, but the LP will follow 2017's Texoma Shore. Back in February, Shelton told CMT's Cody Alan that he's been working on new music for quite some time. "You always feel the clock ticking," he explained.
The Oklahoma native added that The Voice has helped influence his music. He said, "I pull stuff that I have learned from The Voice. You can't help it. After 16 seasons of doing that show, and hearing so much different music, and meeting so many different artists and seeing how they do it, of course that eventually manifests itself what I do."
Shelton recently wrapped up his "Friends & Heroes 2019" Tour, which took to many major cities across God's Country. The country star was joined on the trek by special guest Lauren Alaina, along with appearances from the Bellamy Brothers, John Anderson and Trace Adkins.
Listen to Blake Shelton's new single "God's Country" above.