Jake Owen Talks 'Greetings From... Jake,' Kid Rock Collaboration & More
By Taylor Fields
March 29, 2019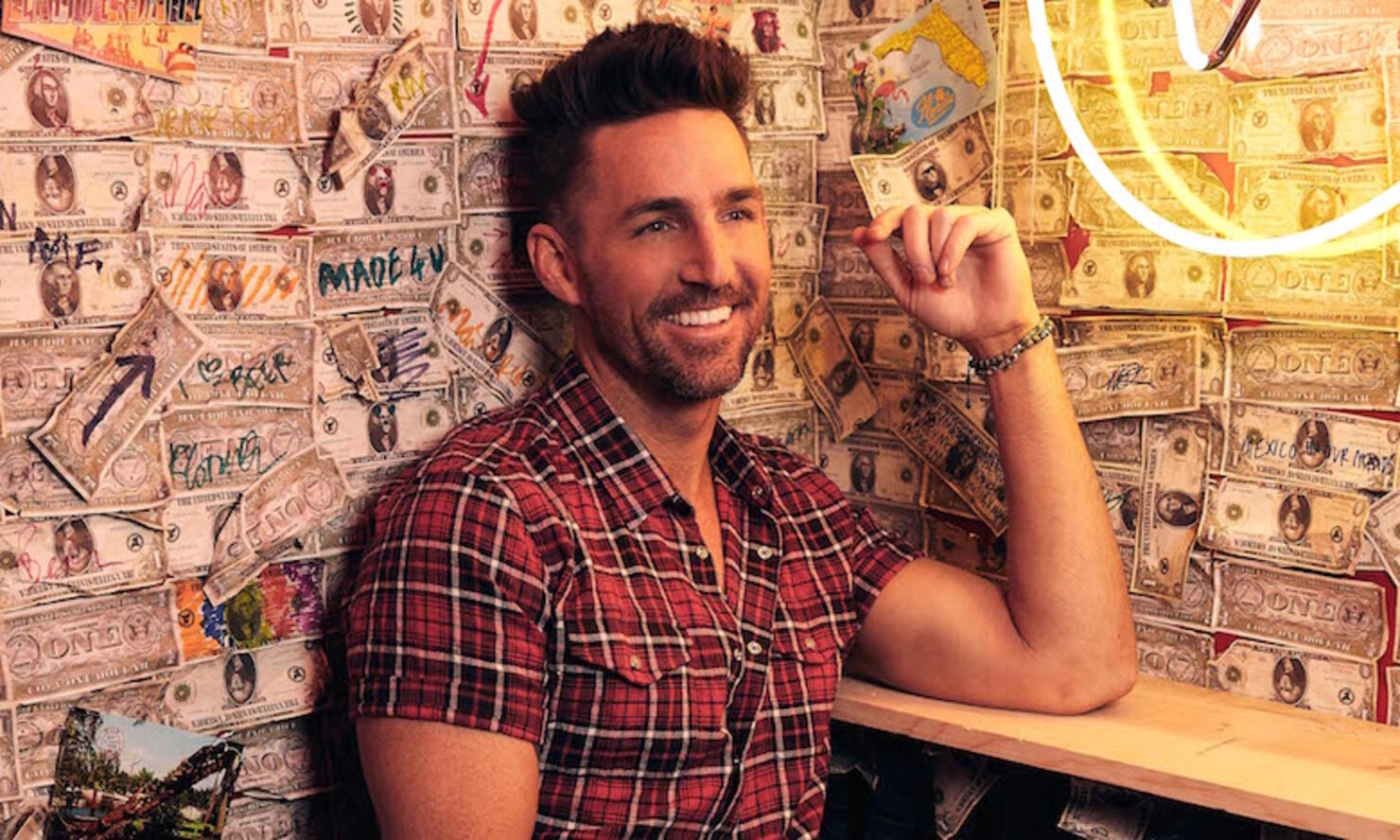 Jake Owen is sending fans his greetings as he has finally released his brand new album, Greetings From... Jake.
Greetings From... Jake is the Florida native's sixth full-length studio album and follows 2016's American Love. The new record showcases 14 new songs including the previously-released "I Was Jack (You Were Diane)," "Down to the Honkytonk," "Drink All Day," "Catch A Cold One," "That's On Me," and "Made For You." The album also features collaborations with Kid Rock ("Grass Is Always Greener") and Lele Pons ("Señorita").
While making Greetings From... Jake, the country singer/songwriter teamed back up with producer Joey Moi who he has worked with on previous albums like Barefoot Blue Jean Night. He tells iHeartRadio of the making of his new LP, "Making this new album was great because I got to reacquaint with Joey Moi. We've had great success in the past together with my Barefoot Blue Jean Night album, Days of Gold album, and now Greetings from... Jake. So, it was just weird grinding every day to find the best songs we could. Even though I was writing as many songs as I could, I only wrote one song on this album, it's called 'Damn' and that song I wrote 11 years ago. So, it goes to show you that songs do, you know, last, and they don't go away when you write them, it's just a matter of finding a home for them. I'm just proud of this album and everything we put into it, and I'm excited for everybody out there to get a little taste of it."
The cover art and title of Jake's new album is inspired by his Florida roots. He explains, "I grew up down in South Florida, home of like the greatest citrus that's available in the world, and there's a lot of fruit stands down there. And at every fruit stand, for all the tourists, there would be postcards, and it would always say, 'Greetings from Vero Beach' or 'Greetings from Florida.' So, there's just this thing that was ingrained in my mind as a kid growing up. I've been on this journey throughout life, and this is my way of connecting for my fans and everybody out there. It's my 'Greetings from Jake' with where I am in my life's journey, and with a bunch of songs that kind of explain that sentiment."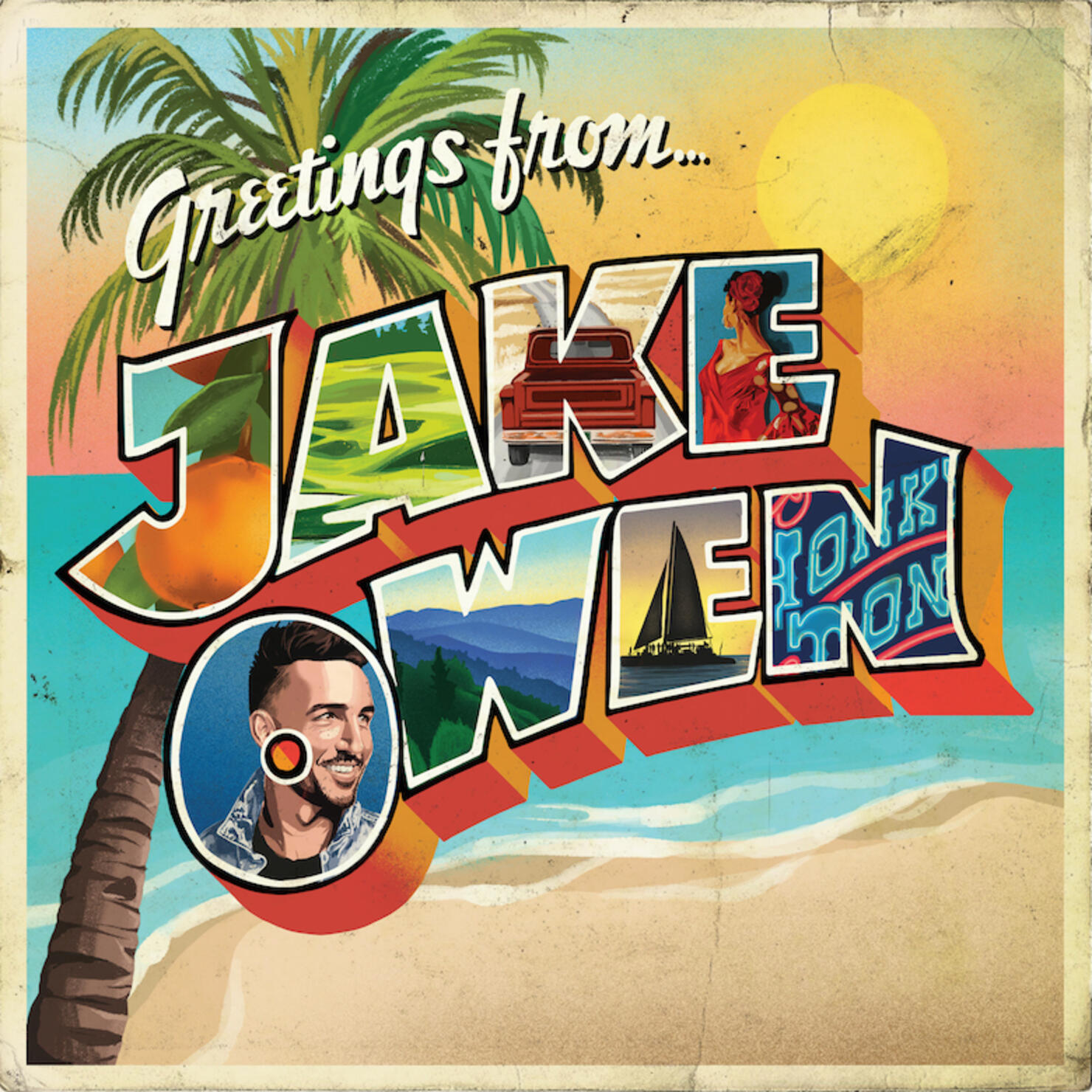 Jake tells us that one of his favorite songs on Greetings From... Jake is a track called "In It." He explains, "I love a classic beautiful country song that's simple and well written; 'If you got memories, I just hope that I'm a piece of 'em,' and that's what this song is about. And it's laced with steel guitar, which I'm a huge fan of steel guitar, and I just feel like it's a great country song. So I would say 'In It' is probably my favorite song on this record."
Greetings From... Jake also includes a collaboration with Kid Rock called "Grass Is Always Greener." Owen tells us of the song, "I had the opportunity of doing a song on this record with Kid Rock, who is the ultimate rock star, and when he came to the studio, he amped it up to a whole other level. I expected him, being the rock star, to come in and just do his thing or whatever, but he was firing all of us up. He was saying like, 'Let's go. You know, this is a big deal. Like, we're not just making music here, we're making history.' So, thanks, Kid, for adding a spark to this album. You definitely brought a light to it that is forever grateful for, and the song, 'The Grass is Always Greener,' is probably my second, if not my favorite song on the album."