Billie Eilish Recalls Justin Bieber DMing Her, Teases Potential Collab
By Paris Close
March 30, 2019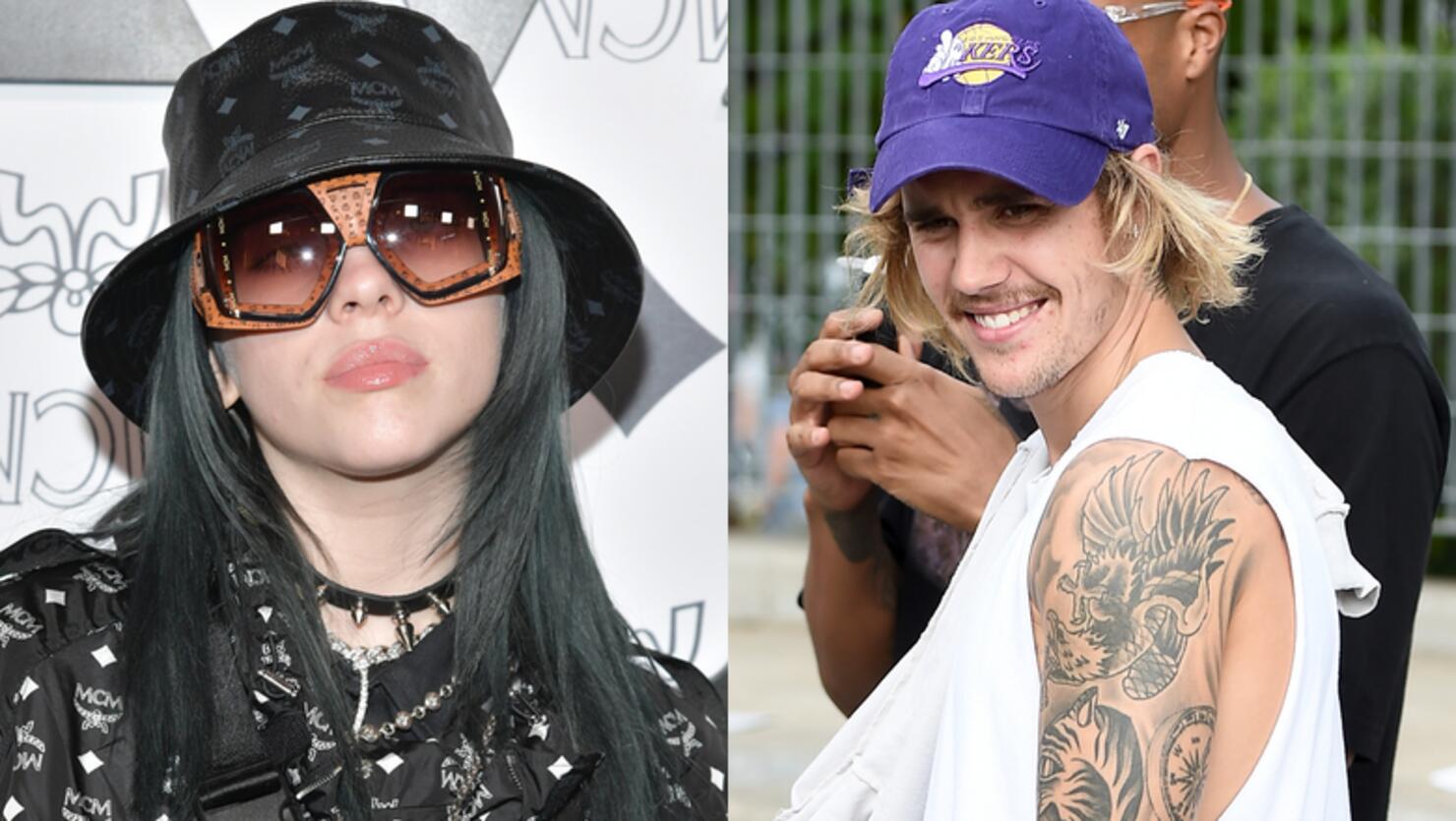 Billie Eilish is dishing all about her hilarious exchange with Justin Bieber.
On Friday (March 29), the rising noir pop star unveiled her long-awaited and highly anticipated debut album, When We All Fall Asleep, Where Do We Go? While reminiscing of her LP at an event in Los Angeles, Eilish chatted it up with Billboard about earning a nod of approval from the Biebs, who recently followed the "Wish You Were Gay" singer on Instagram and surprised her with a DM.
"We talked about making some stuff, you know! It was crazy, though. The first thing he DM'ed me was a screenshot of, I guess he scrolled up and saw a message I had sent in 2014," said the musician, referring to a message she left the "Sorry" crooner before she became a pop star herself.
Eilish said she dropped a note in Bieber's inbox at the time which read: "Hey Justin, I just wanted to talk. How are you? Please answer." Little did the "Bad Guy" songbird know, her fave would answer her back — albeit half a decade later — with a screenshot of her original DM, writing back, "LOL."
While not the most promising interaction, Eilish hinted the brief exchange may have opened doors for a potential team-up. When asked whether her followers could anticipate a duet with Bieber, the vocalist suggestively replied, "You'll see."
Until then, fans can expect to see the 17-year-old play Coachella and on her sold-out tour, starting next month.