Diddy Says He 'Wasn't Ready' To Marry Kim Porter, But He's 'Ready Now'
By Peyton Blakemore
March 31, 2019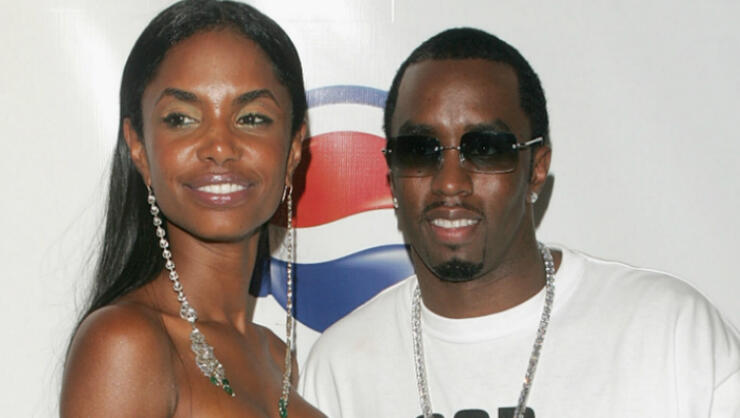 Diddy has some major regrets when it comes to his relationship with his late ex, Kim Porter.
On Saturday (March 30), the business mogul shared a throwback photo of him and the 47-year-old model/actress, recalling how she was always there for him.
"I remember Kim flying to see me on the set of can't nobody hold me down," he captioned the photo on Instagram. "She took like a 12 hour flight to LA and 3 hour ride to the desert. With no complaints. Was always ride or die. From day 1! I called her BONNIE AND I WAS CLYDE! This picture will go down in history as the first time I said she was MINE!!!! AND THE FIRST TIME I TOLD HER I LOVE HER, little did I know I was hers."
"Miss you BONNIE ❤️ and will forever," he added. "Maaaaan life is beautiful to have had these experiences. Love you baby. @ladykp 🖤."
Shortly after Diddy posted the photo, his comment section lit up with "fans" offering their unsolicited judgments of his and Kim's relationship, which ultimately led to Diddy copping to his past mistakes.
"But you ended up messing with J Lo at the time," a fan alleged in the comments. Diddy wasted no time addressing the rumor, responding, "yes I did." A second fan also came for his past actions, calling him out for never settling down with Kim when he had the chance. "and You Never Married her Whyyyyyy???? Yes I said..... you fake.... My opinion," they wrote. Diddy later responded, "never fake. I wasn't ready and that's it. I'm ready now but it's to late. Don't be like me."
A third fan also wrote, "Definitely should have made her wifey!!!" and Diddy replied, "facts."
This isn't the first time Diddy has expressed regret over not marrying his late ex. Last month, the business mogul shared a throwback picture of Kim embracing him, which he captioned with a broken heart emoji. Shortly after Diddy shared the heartbreaking photo, a "fan" commented, "When she was alive you didn't wanna marry her. Confused ne*ro. GTFOH." Seemingly filled with guilt about their lack of commitment, Diddy responded, "I know. Played myself smh."
As previously reported, Kim, who shares three biological children with Diddy (he was also hands-on in raising her son Quincy from a previous relationship), was found dead at her Los Angeles area home on November 15. In January, the Los Angeles County Coroner's office revealed that she died from lobar pneumonia, which is the "inflammation of an entire lobe of the lungs."
Photo: Getty
Chat About Diddy Says He 'Wasn't Ready' To Marry Kim Porter, But He's 'Ready Now'