Lil Pump Scares Fans With Apparent Suicidal Instagram Posts
By Paris Close
March 31, 2019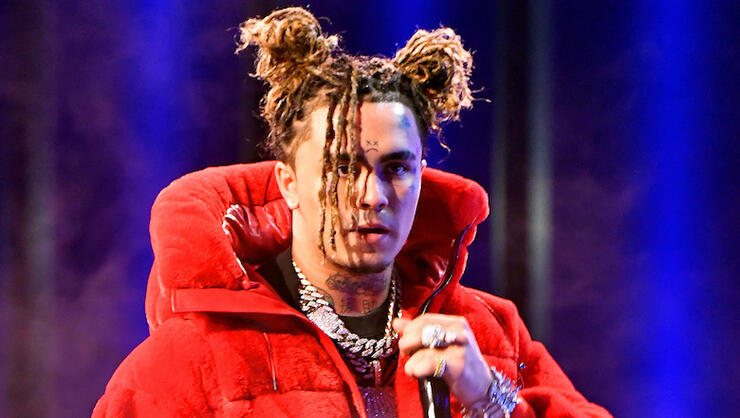 Lil Pump's recent Instagram activity made fans worried for his well-being.
The "Be Like Me" rapper woke up feeling apprehensive Saturday morning (March 30), and looked to social media as an outlet by sharing a series of unsettling, seemingly suicidal posts on his Instagram Stories. "Not feeling good rn idk if I wanna keep doing any of dis," the star wrote in one post. "I feel like Ima die soon & all dis will be over," Pump followed in another, this time adding the peace sign emoji, causing fans to respond with messages of concern.
"Depression is real. Money and fame certainly does not guarantee happiness. Praying for you @lilpump," one follower tweeted. Another added: "Y'all pray for @lilpump, there are too many people crying out for help in this past decade and I used to be insensitive cus for some of us, it's like no matter what, we try n push forward n never receive help wen needed but I know we're strong to help our fellow humans."
Pump did not explicitly reveal what was making him feel this way. However, his prior social media activity seemed to be equally disturbing, as the 18-year-old was caught on video jamming to YNW Melly's "Murder On My Mind" the day before.
As of late, though, it looks like the "Gucci Gang" star is back to his old self again. In a set of new Stories, the musician is shown flossing his grills and enjoying the lavish life he's created for himself like usual.
Nevertheless, we hope Pump is taking care of himself.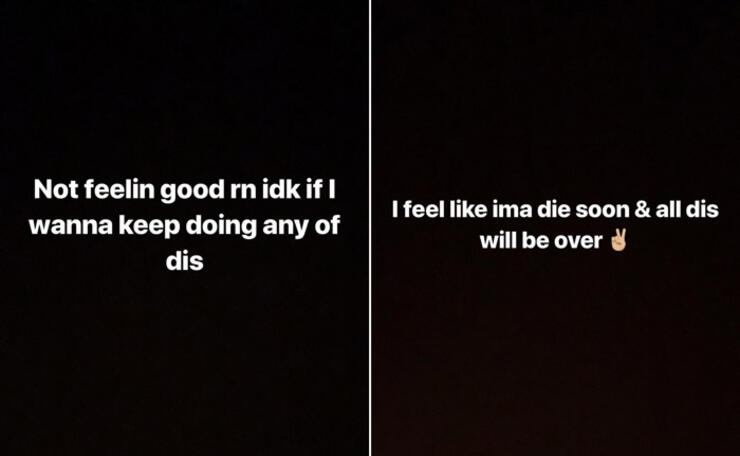 Chat About Lil Pump Scares Fans With Apparent Suicidal Instagram Posts