The Cure Want To Release 'Dark,' 'Incredibly Intense' Album On Halloween
By Katrina Nattress
March 31, 2019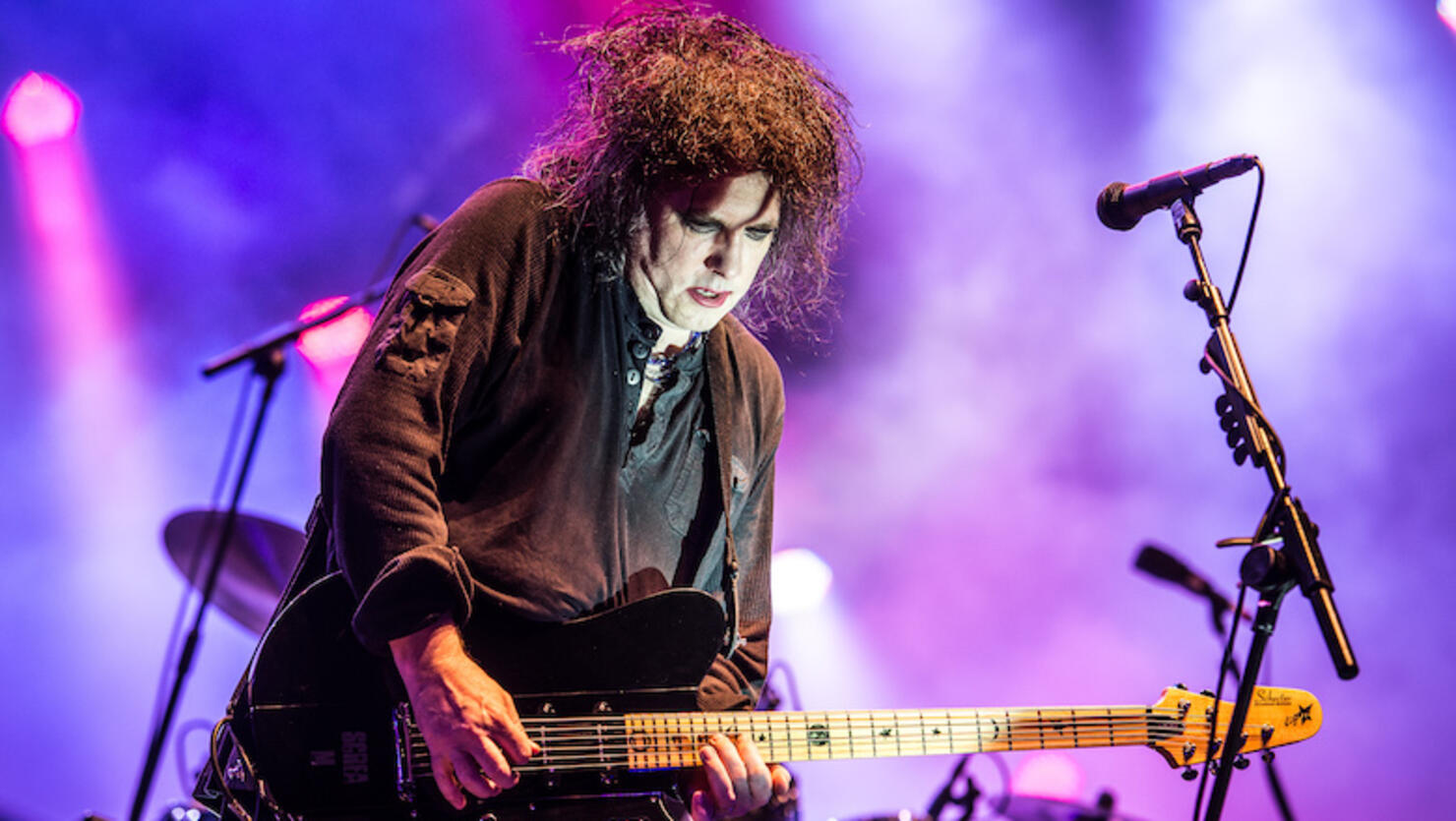 On Friday (March 29), The Cure got inducted into the Rock & Roll Hall of Fame and played a rousing five-song set for the ceremony crowd. The band is also celebrating its 40th anniversary (a milestone that makes Robert Smith feel "f***ing old") and the 30th anniversary of its iconic album Disintegration; however, the new wave pioneers are also looking toward the future. Late last year, Smith teased new music. Now, he's giving us an idea of when we can expect the album.
"We'll finish it before we start in the summer, and it'll be mixed through the summer," he explained to Rolling Stone. "And then so release date, I don't know, October? Halloween! Come on!"
As for what we can expect? That signature Goth rock we know and love. "It's so dark. It's incredibly intense. And I've waited 10 years to do something that means something. It's going to work really well," he gushed. "I'm not sure how much of it we'll play this summer at festivals. It's not really festival music. The songs are like 10 minutes, 12 minutes long. We recorded 19 songs. So I have no idea what to do now. The others are saying, 'Triple album!' I'm saying, no let's not. I'll pick six or maybe eight songs and do like a single album. But I think it will delight our hardcore fans. And probably really, really infuriate everyone else. At my age, I'm still doom and gloom."
Photo: Getty Images