Ariana Grande & Victoria Monet Drop Celebratory Video For 'Monopoly'
By Hayden Brooks
April 1, 2019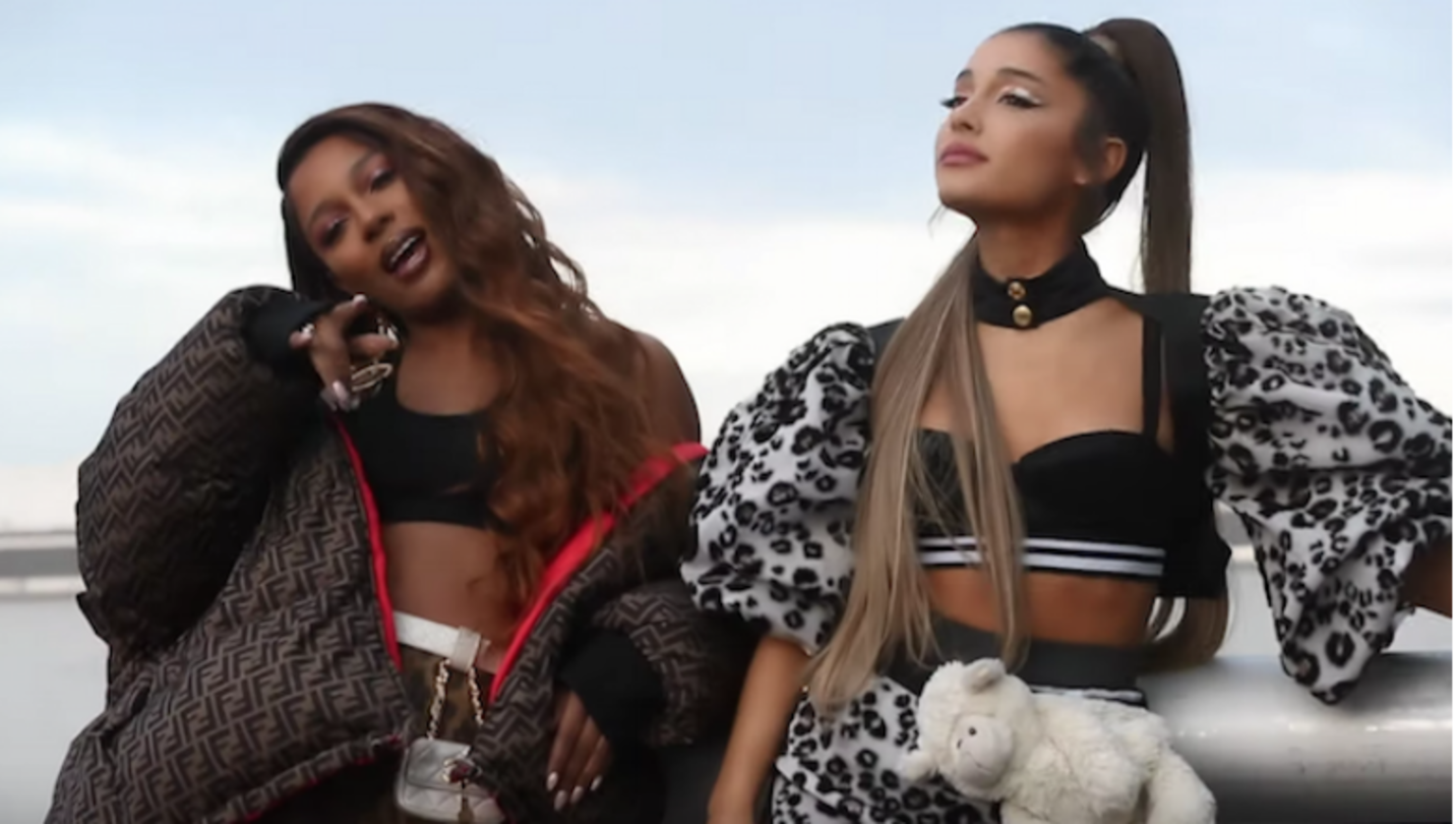 After offering a "Sweetener World Tour" audience with the first-ever performance of "She Got Her Own", her new duet with Victoria Monét, Ariana Grande and her singing bestie have unveiled another new collab called "Monopoly" and its accompanying music video.
On Monday (April 1), the pop stars released the home video-esque clip, which sees the pair goofing off on a rooftop with all the emojis and clip art that you can ask for. In a twist of events, the video was directed by Ari's go-to creative Alfredo Flores, as well as her ex-boyfriend Ricky Alvarez. Meanwhile, the track itself was produced by Social House and Tim Suby, and full of references. "Bad vibes, get off of me/ Outta here with that f**kery/ Treat my goals like property Collect them like Monopoly/ I probably won't come if there's not a fee/ And if they try come stoppin' me/ I swerve both ways, dichotomy," Monét croons lightly on the hook. More notably, Monét, who came out as bisexual in 2018, sings "I like woman and men (yeah)," to which Ari repeats later on in the track.
After its release, Grande took to Twitter to share her gratitude over the track. "MONOPOLY out now. 🖤 everywhere. a celebration and a 'thank u' for everything! Love, me & @victoriamonet," she tweeted alongside the single artwork. Grande and Monét previously released "Better Days," a 2016 tribute track dedicated to the victims of gun violence, shortly after authorities shot Philando Castile and about one month after the Pulse nightclub massacre.
Photo: YouTube/Ariana Grande