Pearl Jam Has 'A Bunch Of Songs Ready To Go' For New Album
By Katrina Nattress
April 1, 2019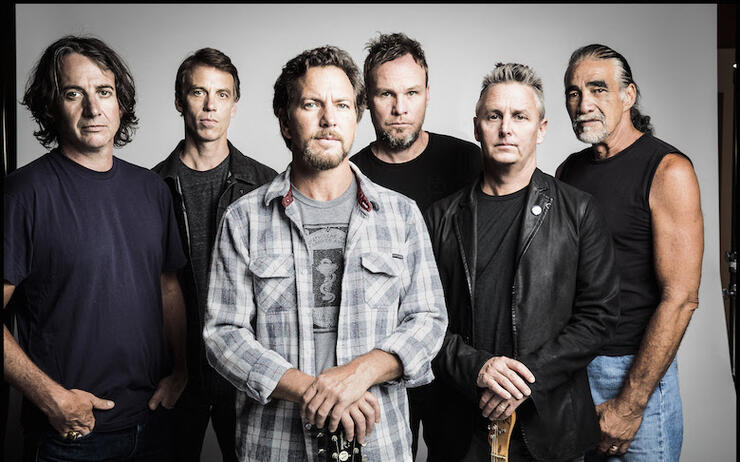 It's been nearly six years since Pearl Jam released their 10th album Lightning Bolt, but it sounds like fans may not have to wait too much longer to hear its followup. During a recent radio interview (via PearlJamOnline), guitarist Mike McCready gave an update on the new album's status.
"We did a huge tour last year like we were talking about, so we're all still recovering from that," he explained. "We're writing songs for a new record. We did our last record about five years ago. Hopefully we're going to get that thing done soon. It's been a bit, it's been a little while… It's the longest I think we've had between records. We've got a bunch of songs ready to go, and I think we're going to get something cool this year. Hopefully it will be out, I don't have a date on anything yet, though."
McCready may have mentioned a recovery period for the band, but they're not having a slow year at all. On April 13, they will act as ambassador for Record Store Day 2019, and McCready recently announced he's curating his own music festival in Big Sky, Montana this summer that will include performances from some of his rockstar friends.
Chat About Pearl Jam Has 'A Bunch Of Songs Ready To Go' For New Album