Selena Gomez Reacts To The Zombie Invasion In 'The Dead Don't Die' Trailer
By Hayden Brooks
April 1, 2019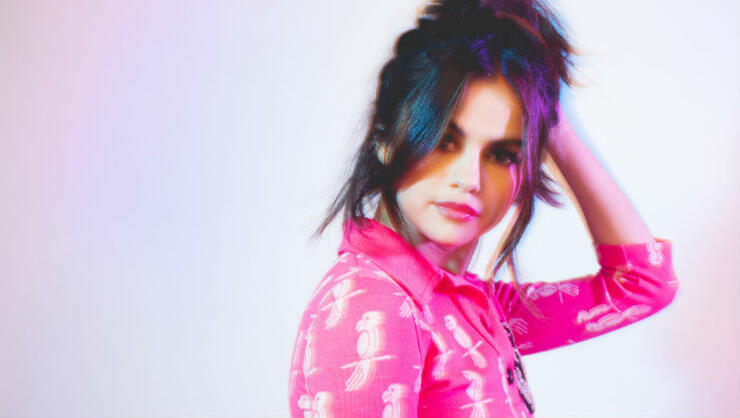 Selena Gomez is set to take on the zombie apocalypse for her return to the big screen in The Dead Don't Die, which just unveiled its first trailer on Monday (April 1).
In the upcoming comedy, which hits theaters on June 14, the 26-year-old chart-topper joins Austin Butler, Luka Sabbat, Bill Murray, Adam Driver, Tilda Swinton, and Chloë Sevigny in their quest to deal with the zombie infiltration over a peaceful town called Centerville. The film was directed by Jim Jarmusch and filmed last summer in upstate New York. "A new film from Jim Jarmusch. June 14th -can't wait," she captioned a clip of the official trailer with the hasgtag #TheDeadDontDie.
Despite her low profile, Gomez's name was thrust back in the headlines last week after Justin Bieber hit back at a fan, who accused the pop titan of getting with wife, Hailey Baldwin, as a revenge plot against his former flame. "I absolutely loved and love Selena she will always hold a place in my heart, but I am head over heels in love with my wife and she is absolutely the BEST THING that has ever happened to me period," he said in a lengthy clapback via Instagram comments section. "This is a reply to all immature sick people who send Hailey hurtful messages like ' he always goes back to Selena' or 'Selena is better for him' YOU HAVE NO IDEA MY LIFE AND WHATs good for me. Hailey is my Bride period if you don't like that or support that that means you don't support me and if you don't support me your not a fan nor a good person."
In related news, iHeartRadio recently took a trip down memory lane to rank all of Gomez's collaborations under her belt. While the ranking excludes her work alongside her former band, The Scene, as they were a collective act for three LPs, it features everything released during her Disney days up until her recent 2019 duet with Julia Michaels. Click here to see how Gomez's collabs sized up against one another!
Photo: Katherine Tyler for iHeartRadio
Chat About Selena Gomez Reacts To The Zombie Invasion In 'The Dead Don't Die' Trailer