Kim Kardashian Had The Best Answer When North Asked Why She's Famous
By Emily Lee
April 2, 2019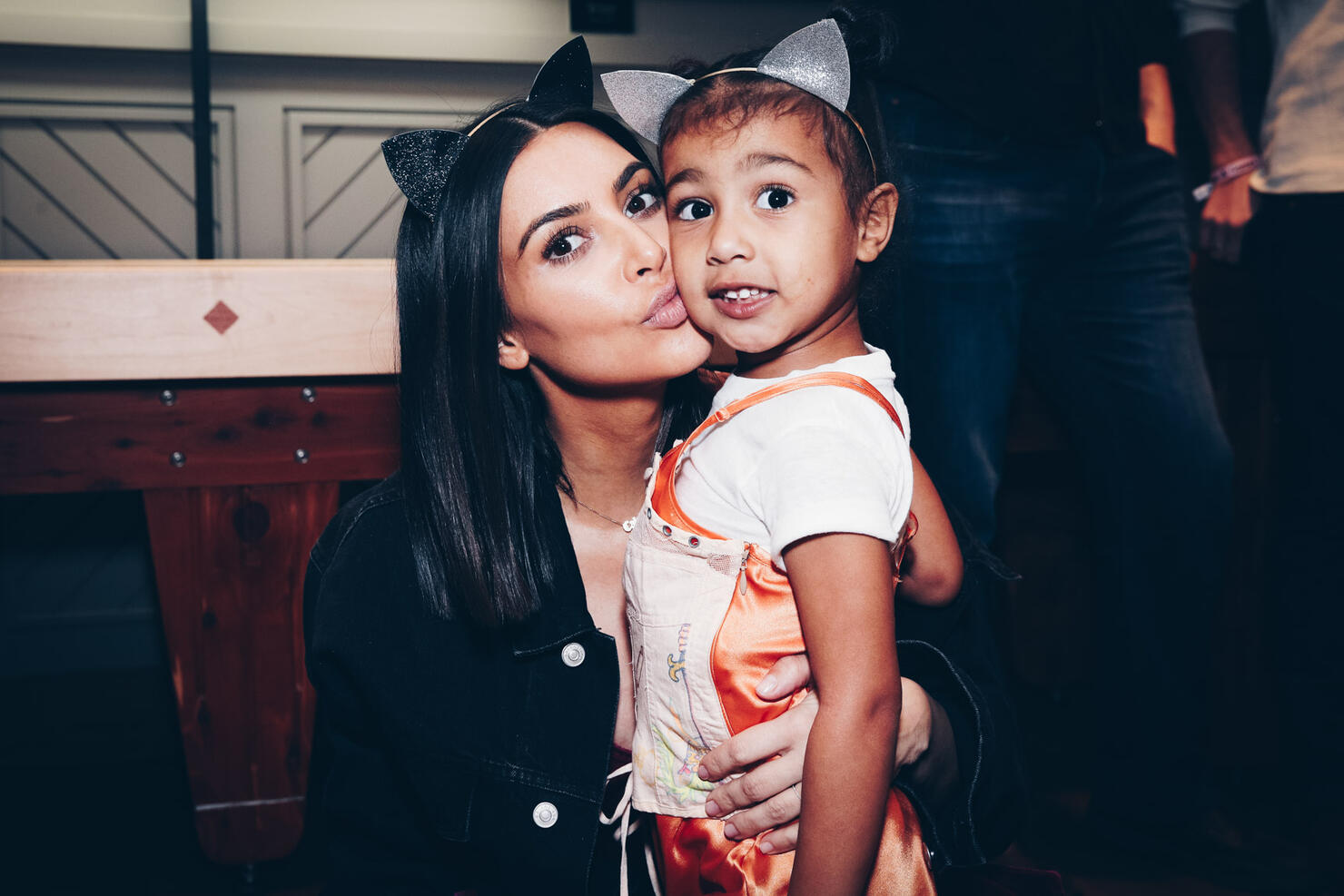 Now that Kim Kardashian and Kanye West's oldest daughter, North West, is almost 6-years-old, she's starting to get curious about why her family is so famous. In the latest episode of Keeping Up With The Kardashians, North asked her mom why people are always following them and taking their photo and Kim had a hilarious response.
"To get very technical—my name is Kim Kardashian. And Daddy is Kanye West. And Daddy is a singer, performer, artiste. Mommy has so many talents I can't even begin to name them," she told North. Everything was captured on camera, of course, so we can watch this mother-daughter moment go down. Maybe one day North will look back and understand Kim's reference to the frequently used criticism that the Kardashians have no talent.
During an appearance on Jimmy Kimmel Live with Kourtney Kardashian and Khloe Kardashian, Kim explained that she wasn't being totally serious with North in the clip. "I was obviously a little bit joking." She added, "As they get older, we'll continue to have that conversation and just explain to them." Kim and Kourtney even revealed they've started talking with their older kids about just how famous the family really is.
Like any 5-year-old, North likes to pull pranks on her parents. Now that she's starting to understand who her parents are, she uses that knowledge to joke around with them. "The other day I took North to a wedding and she was rolling down the window and going, 'Kim Kardashian's in here!' like, screaming to all the drivers, saying: 'Hi! I'm North West! Kanye West is my dad!'" Kim recalled on Kimmel. "And I was just like, 'Oh my gosh,' rolling up the window and putting on the child lock."
LOL! Well, it sure looks like Kim and Kanye have their hands full, especially with their fourth baby on the way. Don't worry, though, all the craziness will definitely be documented on Keeping Up With The Kardashians.
Photo: Getty