David Gilmour Explains Why He Loves Fender Guitars
By Andrew Magnotta @AndrewMagnotta
April 3, 2019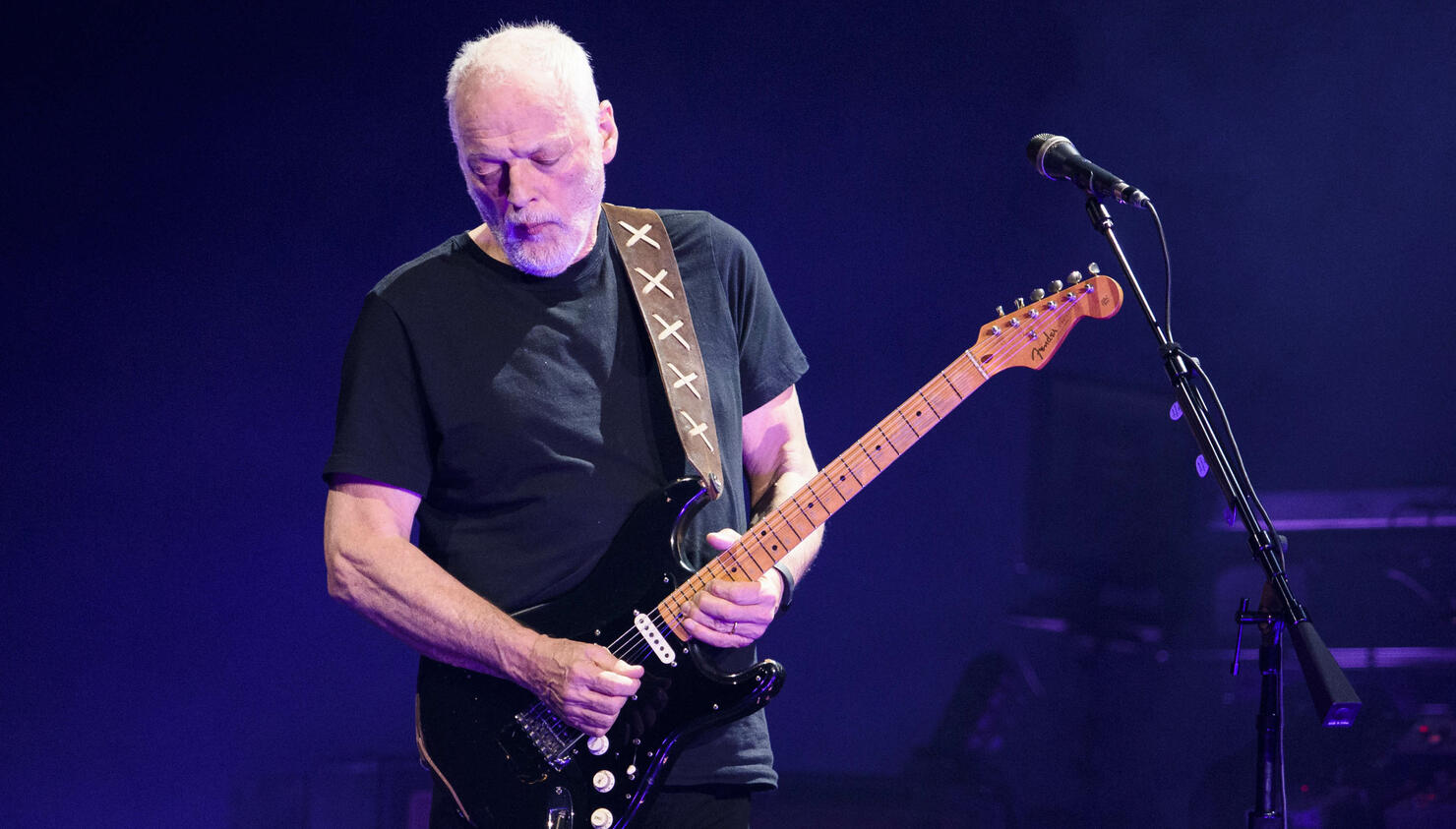 While David Gilmour has owned over a hundred guitars in his Pink Floyd career, he is most closely associated with one guitar in particular: his modified black Fender Stratocaster.
But as Gilmour has explained along with news of the impending auction of the legendary black Strat, and more than 100 other guitars from his collection, his allegiance lies less so with the black Strat as it does with the idea of the guitar.
"The Stratocaster tends to enhance the personality of the person playing it," he told Guitar Magazine in a recent interview. "People playing Fenders are more recognizably themselves than people playing some of the other well-known guitars."
Indeed, generations of musicians have been fascinated by the endless possibilities of Fender guitars, due to their simple construction and mostly interchangeable parts. It seems anyone with a screwdriver, a soldering iron and an imagination can Frankenstein together their dream partscaster.
Gilmour bought his black Strat at a shop in New York City while on tour with Pink Floyd in 1970. Over the years, he says he modified the guitar dozens of times, changing just about everything on it but the paint.
Despite his affinity for Fenders, not all of Gilmour's signature moments can be attributed to the black Strat. His iconic solo on "Another Brick in the Wall (Part 2)" was performed on a '55 Les Paul gold top, which he says was simply plugged into the recording console with no amplifier.
You can get details on each guitar that's being sold here.
When the sale is done, Gilmour plans to keep about 20 guitars. He acknowledges that he had a good thing going with his signature Stratocaster — the one he used on Pink Floyd classics like "Money," "Comfortably Numb" and "Shine On You Crazy Diamond" — but he maintains he won't be overly sad to see it go, because the sale of it will do a lot of good in the world.
Proceeds from the auction of the guitars will go to a slew of charities with which Gilmour has worked over the years, including Amnesty International, Battersea Dogs and Cats Home, Cancer Research, Great Ormond Street Hospital Children's Charity, Oxfam, Women for Refugee Women and many others.
He pointed out in a January interview with Rolling Stone that if he winds up with a new case of gear acquisition syndrome after the auction, the Fender Custom Shop makes a replica of his black Strat that's almost indistinguishable from the original, even in his own hands. And if he wants something else, he'll "go out and buy another one."
The auction will take place at Christie's this June 14 - 19.
Photo: Getty Images