The Killers Play 'Land Of The Free' Live For The First Time: Watch
By Katrina Nattress
April 3, 2019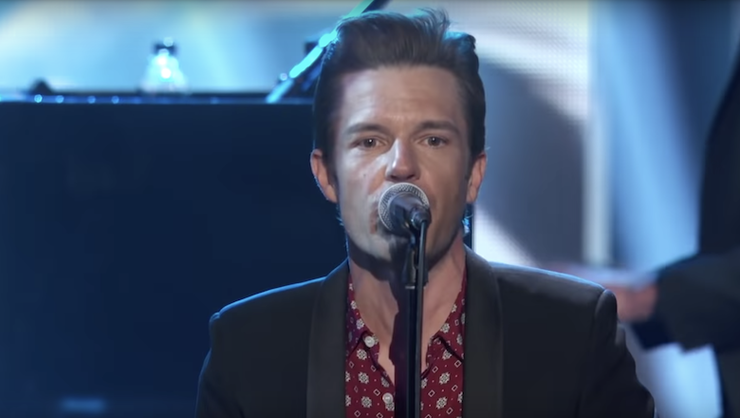 Jimmy Kimmel Live! is filming in Las Vegas this week, which just so happens to be The Killers' hometown, so it was a no-brainer on who to ask to fill the first musical guest spot on Monday (April 1). The alt-rockers took the opportunity to give their politically charged new single "Land of the Free" its live debut. Though the song's lyrics get the point across in a straightforward way, the band chose to project the song's Spike Lee-directed music video behind them, and enlisted the help of a diverse youth choir to really send a message about freedom in America.
In addition to the new song, The Killers also dusted off a Hot Fuss track, "All These Things That I've Done." Watch them perform both below.
As if one Killers performance wasn't a treat enough for the Las Vegas audience, the band ended up coming back on Tuesday (April 2) to fill in for James Taylor, who was forced to cancel due to illness. They paid tribute to the iconic singer-songwriter by covering his 1968 hit "Carolina in My Mind." Watch that performance below.
Chat About The Killers Play 'Land Of The Free' Live For The First Time: Watch