Blackpink Unveil Cinematic 'Kill This Love' Music Video
By James Dinh
April 4, 2019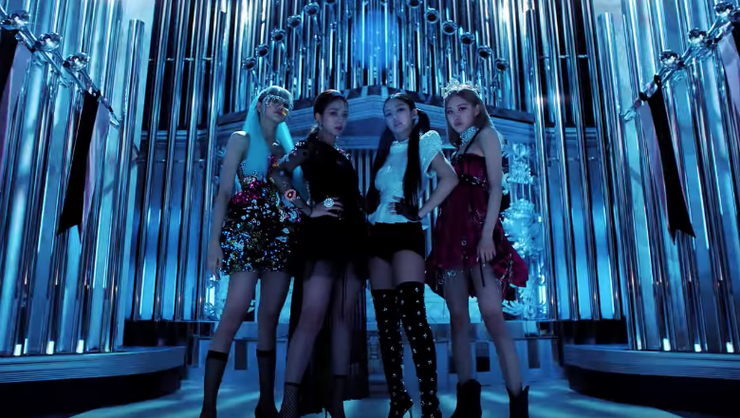 To coincide with the upcoming release of their new EP, Kill This Love, BLACKPINK unveiled their cinematic video for the set's title track on Thursday (April 4), further intensifying the buzz for the K-pop sensation.
In the three-minute clip, Lisa, Jennie, Rosé, and Jisoo offer viewers a number of glossy set-ups, including grocery stores, Greek ruins and even castles as backdrops. As they usually do, the four-piece amp up the flash with some top-notch fashion and choreography, all while doing so to a killer horn section backing them up on the electro-pop track. Considering that a 22-second teaser amassed over 13 million views this week, the girl group can expect for the clip to reach the masses. After all, the video for "Ddu-Du Ddu-Du" is currently the most-watched music video by a K-pop group on YouTube. Kill This Love marks the band's sophomore EP after last year's Square Up. Among the other tracks on the set include "Don't Know What to Do," "Kick It," "Hope Not" and a remix to their smash, "Ddu-Du Ddu-Du."
In addition to the release, the group also released their first merchandise collection in celebration of the EP and music video. The limited-edition three-piece capsule is available on their official website. Prices range from $5.99 - $65.
If you like what you hear, the K-pop quartet is set to bring their concert set to North America for their 2019 "In Your Area World Tour," which will include major markets like Los Angeles, Chicago, Newark, Atlanta and Forth Worth. It all begins with weekend one of Coachella next Friday, where they'll become the first female K-pop group to perform at the annual Indio festival.
Chat About Blackpink Unveil Cinematic 'Kill This Love' Music Video