Britney Spears' Circle Shows Support After She Enters Wellness Facility
By James Dinh
April 4, 2019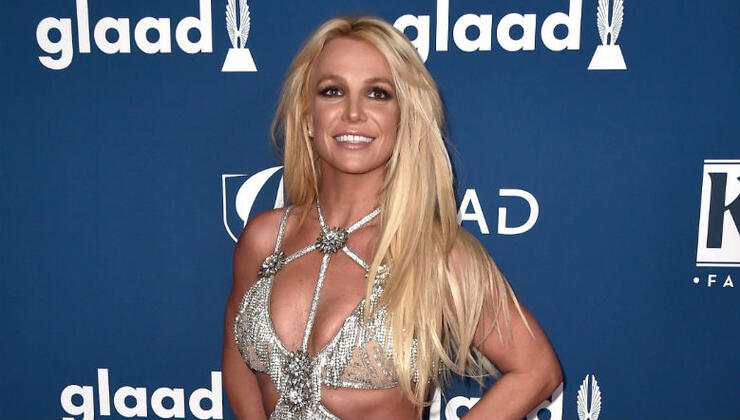 Britney Spears is getting the support and reassurance from her family and boyfriend in her time of need.
Word spread on Wednesday afternoon (April 3) that the 37-year-old star voluntarily checked into a wellness center due to her distraught emotional state over her father Jamie's near-death illness. The decision prompted the superstar's sister, Jamie Lynn, and boyfriend, Sam Asghari, to hit social media with some supportive posts in honor of their loved one. On the former Nickelodeon actress' account, the famed sibling shared a throwback photo of the two when they were just young girls. "Yup, she rode the bus home with me after my first day of school, cuz she's the fn best #WCW," she wrote in the caption alongside the twinning and pink hearts emojis.
Over on Asghari's account, the fitness trainer praised the entertainer for taking care of herself by reposting Britney's self-care meme and shed some insight about her brave move. "It isn't weakness, It's a sign of absolute strength, people should only be inspired by this, at least I am," he wrote in his caption alongside a heart emoji and the hashtag #stronger.
Spears' former husband, Kevin Federline, has also commended the singer's decision, as per a statement from his attorney, Mark Vincent Kaplan. "Kevin commends Britney for recognizing that she needs to take a step back and that she is taking the reasonable steps to deal with her situation in a responsible way," Kaplan told The Blast.
As you know, Spears pulled the plug on her 2019 Las Vegas "Domination" residency, citing her father's condition as the reason for the business cancellation. According to reports, Jamie has had two surgeries to correct issues with his intestines and colon, and the latter of the procedures has caused some complications. Over at Variety, insiders near the situation revealed that the pop titan was admitted over a week ago and is expected to remain in treatment for a month.
Chat About Britney Spears' Circle Shows Support After She Enters Wellness Facility