Julián Castro On The Breakfast Club: Immigration Reform, Reparations & More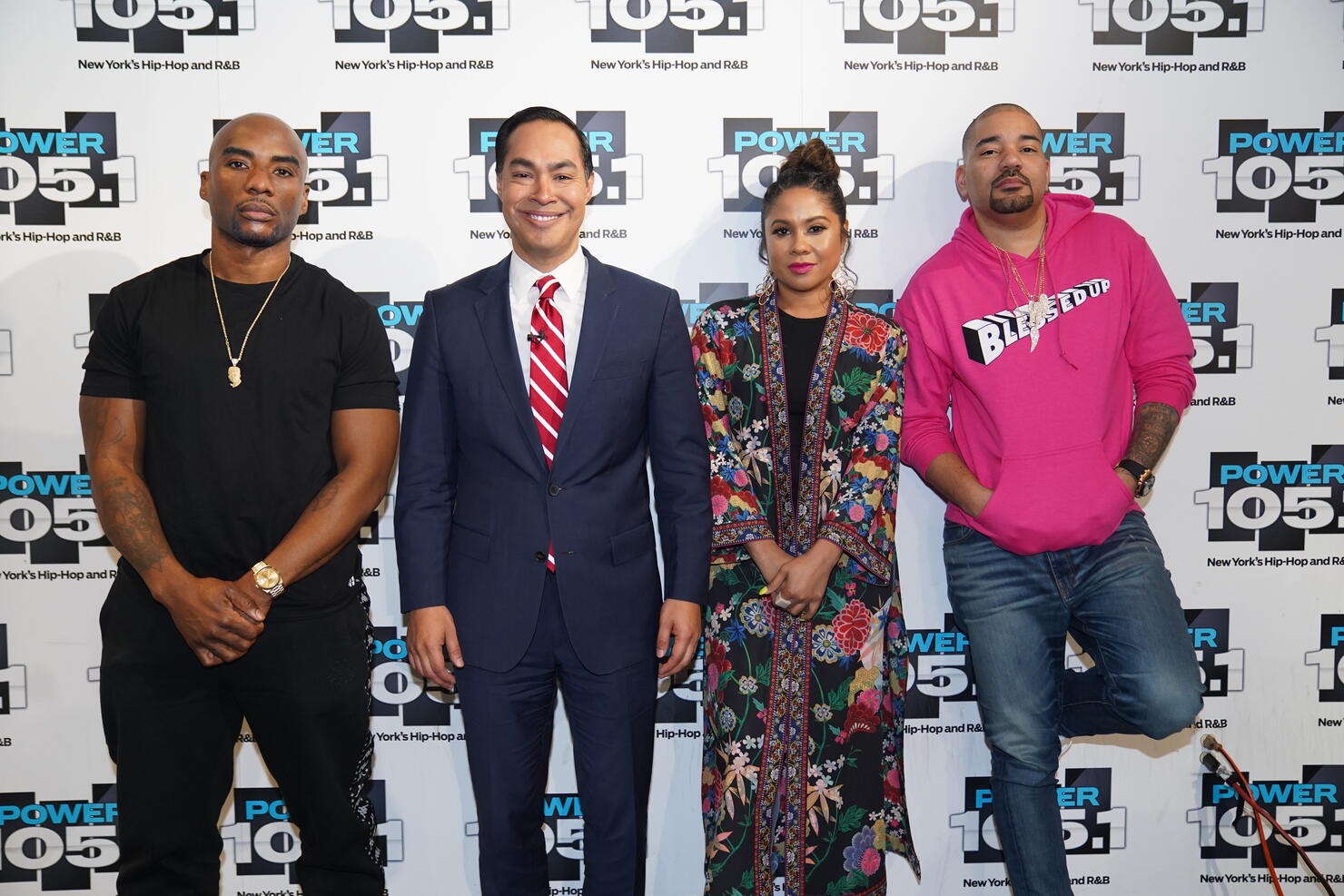 Presidential hopeful Julián Castro dropped by The Breakfast Club on Friday (April 5) to discuss his platform for the 2020 campaign. His resume includes a three year stint in the Obama White House as Secretary of Urban Housing and Development (HUD) and Mayor of his native San Antonio.
From his days in the Obama administration, Castro is most proud of Affirmatively Furthering Fair Housing (AFFH), which called for "the communities receiving federal tax payer dollars through HUD had to get more serious about how you're going to create equal housing opportunity in your jurisdiction." Castro says that the Trump administration believes "if you're poor, there's something wrong with you."
President Obama had a goal to end Veteran homelessness. While he was in office, between 2010 and 2016, Veteran homelessness went down 47%. Castro cites this as an example of government working the way it should. Since Trump took office, Veteran homelessness has risen again and, if elected, he hopes to combat this issue once again.
A cornerstone of Castro's campaign is his immigration reform policy. He sums it up like this: "the plan is not to treat people seeking asylum like they're criminals." He also says that Trump's "cruelty has failed" and he wants the United States to "choose compassion."
Castro points out that our border is "more secure than it ever has been," as well. Anybody who says his policy is "open borders" is simply pushing a republican talking point. "We're going to maintain that security," Castro says, but he's going to prioritize the people.
The former Mayor of San Antonio also wants to see America rejoin the Paris Accords and become a leader on climate change prevention. Castro wants the United States to switch to a Healthcare for All system, as well. He also spoke about his belief in reparations for descendants of slaves. "Under our Constitution, we compensate somebody if we take their property. So, why wouldn't you compensate somebody who was property?"
"I want this country to be better than it ever has been before. I want to restore integrity, honesty, and dignity to the Oval Office," Castro said of his hopes for obtaining the presidency.
Watch Julián Castro's full interview on The Breakfast Club:
Catch up on The Breakfast Club's interviews with other 2020 hopefuls: