See Dierks Bentley + Daughter Evie Dominate DIY Shelves
By Lauryn Snapp
April 4, 2019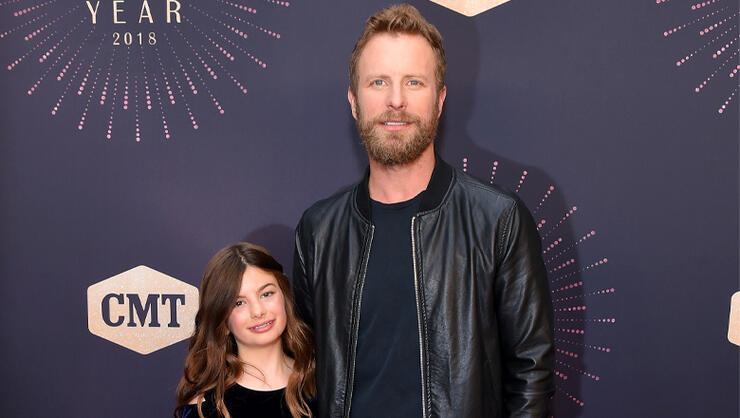 Pinterest is no match for Dierks Bentley and his daughter, Evie. The daddy-daughter duo recently caught the DIY bug and what they built together is impressive!
The "Burning Man" singer shared a series of photos on Instagram of new garage shelves that he and his 10-year-old daughter Evie built. "In between three shows this weekend, I was able to build these garage shelves. That I'm posting pics shows my abnormal amount of pride in the project ha," beamed Dierks in his caption.
Dierks who has been busy on his headlining tour decided to take a break and document the process starting with the Home Depot parking lot and wrapping with sturdy shelves.
Dierks credits his little helper for a job well done saying, "Will never look at shelves the same way again," Bentley concluded in his caption. "thanks #evieoninstagram for the help."
RELATED: Dierks Bentley's 'Greatest Character Builders' Are His Kids.
Dierks is nominated for four ACM awards on Sunday, April 7th. Watch the televised award show broadcasting live from Las Vegas at 8 PM EST on CBS.
Photo Credit: Getty Images.
Chat About See Dierks Bentley + Daughter Evie Dominate DIY Shelves