Dan Reynolds Wants To Raise Awareness About 'Hidden' Auto-Immune Disease
By Katrina Nattress
April 5, 2019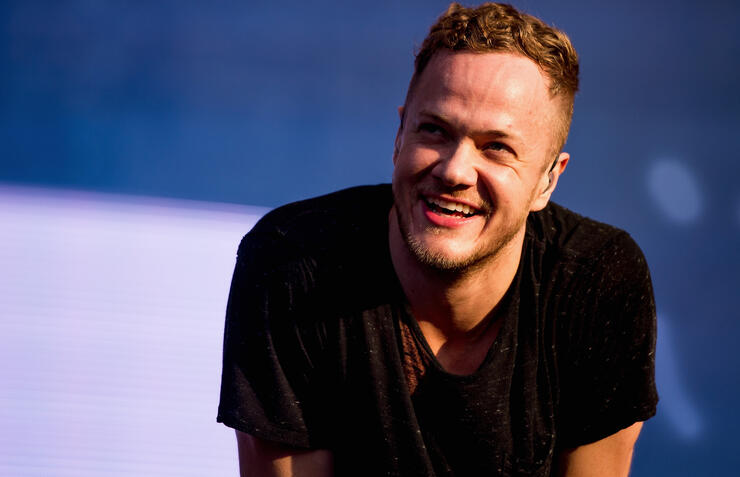 Dan Reynolds has always been pretty open about his ankylosing spondylitis (AS) diagnosis. Earlier this year, the Imagine Dragons frontman had an in-depth conversation with Men's Health about living with the rare autoimmune disease, which is an inflammation of the spine that can cause pain in other parts of the body. During a recent interview with Fox News, the 31-year-old went into more detail about the disease, which he was diagnosed with in 2012.
"It's debilitating," he confessed. "It's a really scary thing when you're meeting with doctors and they don't exactly know what it is, or they think they know what it is and argue with the other doctor that you saw. So you're continually being kind of ping-ponged between a bunch of different doctors."
Now, Reynolds is using his platform to help raise awareness for what he called a "hidden" disease by launching a campaign called Monster Pain in the AS. The website is designed to help those with chronic back pain decipher if they may be suffering from AS through a short, three-minute long quiz, as well as provide information on how to manage the disease.
"It's frustrating," he said. "You feel like, 'What's wrong with me, and why am I different than everyone else?' And that's [what] this campaign is — to raise awareness. People start to say, 'Ok, we know what this is, we've heard about it, maybe that's something that I have.' The goal is to mainstream AS."
Chat About Dan Reynolds Wants To Raise Awareness About 'Hidden' Auto-Immune Disease