Mick Jagger's Heart Valve Replacement A Success
By Andrew Magnotta @AndrewMagnotta
April 5, 2019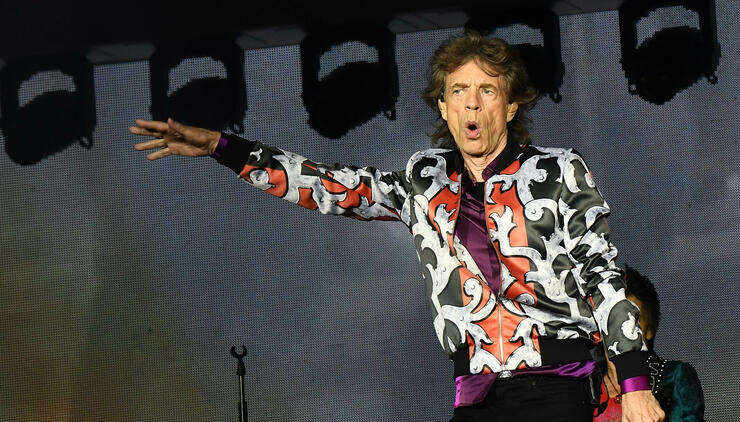 Rolling Stones front man Mick Jagger's heart valve replacement procedure this week was a success.
The surgery was described as "minimally invasive," and the Rock and Roll Hall of Famer is recovering at a New York City-area hospital.
Jagger was outfitted with a transcatheter aortic valve replacement (TAVR), reports Billboard. The procedure allowed doctors to repair the singer's heart valve without opening his chest.
Absent any post-surgery complications, Jagger could be sent home from the hospital in a matter of days.
"Thank you everyone for all your messages of support, I'm feeling much better now and on the mend — and also a huge thank you to all the hospital staff for doing a superb job," Jagger wrote in a Tweet Friday afternoon.
Late last week, the Rolling Stones announced that they were postponing the start of their "No Filter" North American tour in order to give Jagger time to recover from surgery. The original start date of the tour was April 30. The band has yet to announce the rescheduled dates, but they are presumed to be starting in July.
More details are expected "in the coming weeks."
"We apologize for any inconvenience this causes those who have tickets to shows but wish to reassure fans to hold onto these existing tickets, as they will be valid for the rescheduled dates, which will be announced shortly," said the band.
Jagger, who is known to be extraordinarily health conscious, apologized to fans for the delay.
"I really hate letting you down like this," he said in a statement. "I'm devastated for having to postpone the tour but I will be working very hard to be back on the road as soon as I can."
Photo: Getty Images
Chat About Mick Jagger's Heart Valve Replacement A Success