Nipsey Hussle's Brother, Who Found Him Dying, Recounts His Final Moments
By Lauren Crawford
April 5, 2019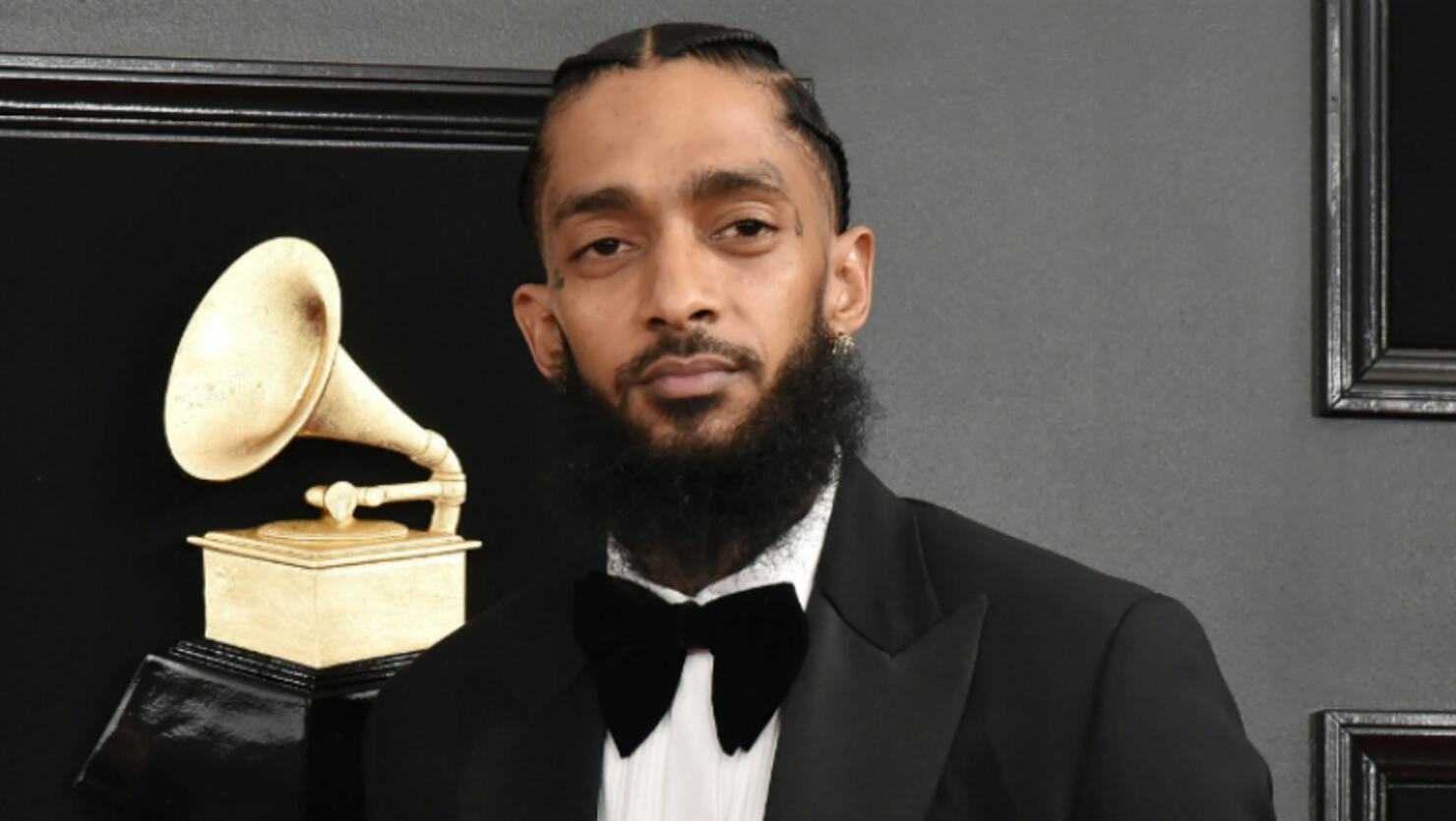 Nipsey Hussle's older brother, Samiel Asghedom, did everything he could to save his life.
In a heartbreaking interview with the Los Angeles Times, Blacc Sam — Samiel's nickname —detailed Nipsey's final moments, describing how he walked up to his baby brother's blood-soaked body, how he performed CPR while waiting for an ambulance to arrive, and how he ultimately got the news of Nip's passing.
"1, 2, 3, 4," he recalled saying as he pushed on his brother's chest to keep him breathing. Paramedics arrived shortly after and placed Nip on a stretcher, which is when, for the first time, Sam spotted the fatal gunshot wound to the back of his head — that's when Sam said he started praying.
The ambulance beat him to the hospital, so when he arrived, Sam tried finding a doctor to speak to. However, he felt they were avoiding him, so he found the ambulance that brought Nip in, and approached a paramedic, who gave him the earth-shattering news. "'I know who he is,'" Samiel recalled the man saying. "'I'm a fan. I respect what he was doing in the community. We tried our hardest.'"
Since then, Sam has tried to come to terms with his brother's murder, noting that Nipsey didn't have any weapons on him at the time of the shooting to protect himself. "If somebody would've been there — if I would've been there — I would've shot back," he said. "I just wish I would've been there."
Sam added that not only was Nipsey defenseless, so were the people around him as he explained that most of the workers at Nipsey's store, where he was shot, are felons who can't carry weapons. "Because of that, the man was able to shoot my brother, start running, realize nobody out there had a gun, stop, turn back around, walk up, shoot my brother two more times, start to run, realize nobody had a gun, nobody was responding, ran back up and shot my brother three more times, shoot him in the head and kicked him in the head and then ran off," he explained, adding that his brother's death feels like an "execution."
Sam also admitted that he wonders if it was a hit job or jealousy, given that Nipsey's alleged killer, Eric Holder, was a familiar face in South L.A. and had spoken and shook hands with Nipsey moments before he shot him. "It doesn't make sense that somebody from the area, that just snuck up, and just talked to him and shook his hand minutes before," Samiel said. "It's mind-boggling."
While Sam is still grappling with Nip's murder, he is also focusing on preserving his brother's legacy. "He made something work in an area that was run-down, that people were scared to come to, and he turned it into a landmark," he shared. "All races. Different states. Many countries. They all come to Crenshaw and Slauson. He was truly the people's champ."
Photo: Getty Images