The Lumineers Return with New Song "Gloria," Announce New Album 'III'
By Taylor Fields
April 5, 2019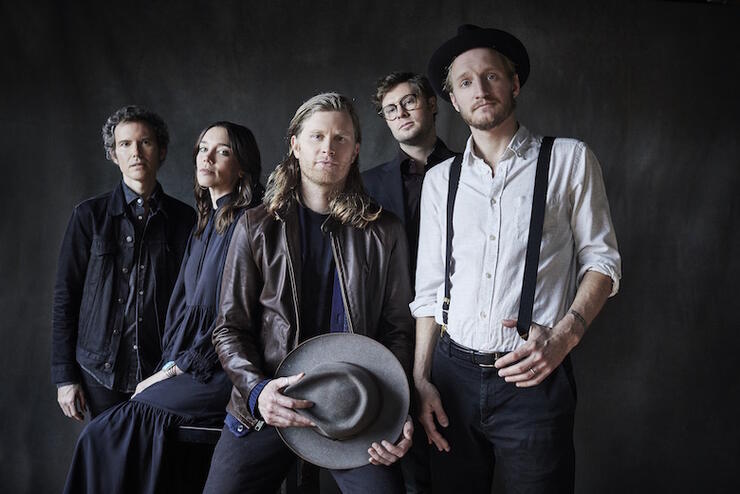 The Lumineers have returned with brand new music. While their band prepares to release their third full-length studio album, appropriately titled III, the group has given fans the first taste of the the forthcoming record in the form of its first single, "Gloria."
Lead vocalist of The Lumineers, Wesley Schultz, says that their new song "is about love between an addict and her family," and it seems that the name of this person is Gloria Sparks (as noted on Twitter). In the first verse of the song, he sings, "Gloria, I smell it on your breath/ Gloria, booze and peppermint/ Gloria, no one said enough is enough/ Gloria, they found you on the floor/ Gloria, my hand was tied to yours/ And, Gloria, did you finally see that enough is enough?"
The Lumineers' new album, III, is set to be released on September 13th and follows the band's 2016 Cleopatra LP and 2018 single "Walls." The group began teasing their new album via social media earlier this week and after sharing "Gloria," the band shared the full track list for the forthcoming release. III showcases 13 new songs, which includes three bonus tracks, one of which is a Leonard Cohen cover ("Democracy").
From the track listing, fans are getting a taste of some of the subjects about the albums' songs. "Gloria" is about Gloria Sparks, and there is another song called "Jimmy Sparks." In teasing their album on social media, the band began using the hashtag #whoarethesparks. Guess we'll find out. See the full III track list below.
III Track Listing:
1. "Donna"
2. "Life In The City"
3. "Gloria"
4. "It Wasn't Easy To Be Happy For You"
5. "Leader of The Landslide"
6. "Left For Denver"
7. "My Cell"
8. "Jimmy Sparks"
9. "April"
10. "Salt And The Sea"
11. "Democracy" (Bonus Track)
12. "Old Lady" (Bonus Track)
13. "Soundtrack Song" (Bonus Track)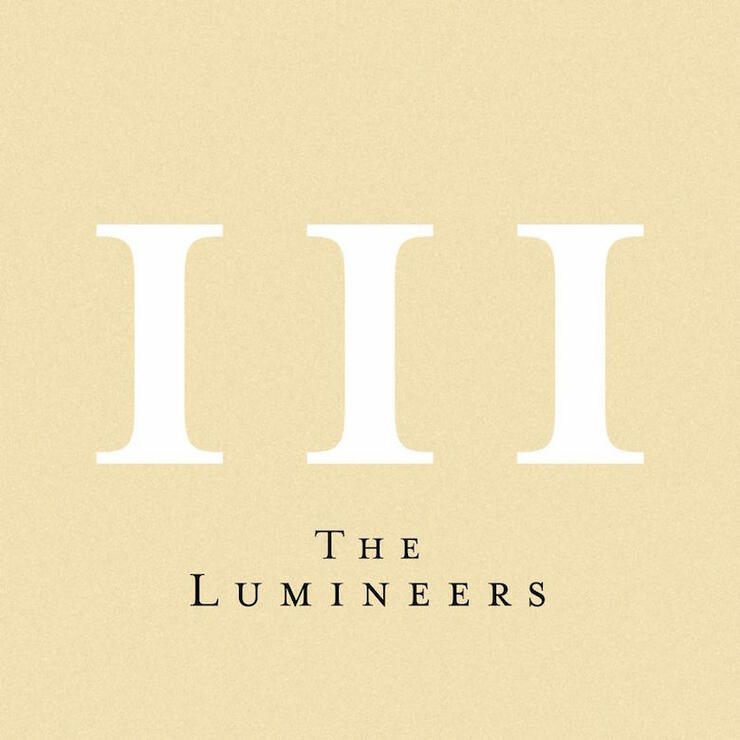 The Lumineers also shared some upcoming tour dates for the fall, as the band will be making their way throughout the UK and Europe this coming November. See the tour dates below.
We're coming back to the UK & Europe on tour this November! Tickets go on sale next Friday April 12th. Pre-order our new album III at this link before midday on Tuesday April 9th for your chance to get early access to tickets ➡️https://t.co/ZkHX0EeOZN pic.twitter.com/WjXqsLlcNJ

— The Lumineers (@thelumineers) April 5, 2019
Chat About The Lumineers Return with New Song "Gloria," Announce New Album 'III'