Billie Joe Armstrong Contemplates Gender-Swapping Roles In 'American Idiot'
By Katrina Nattress
April 8, 2019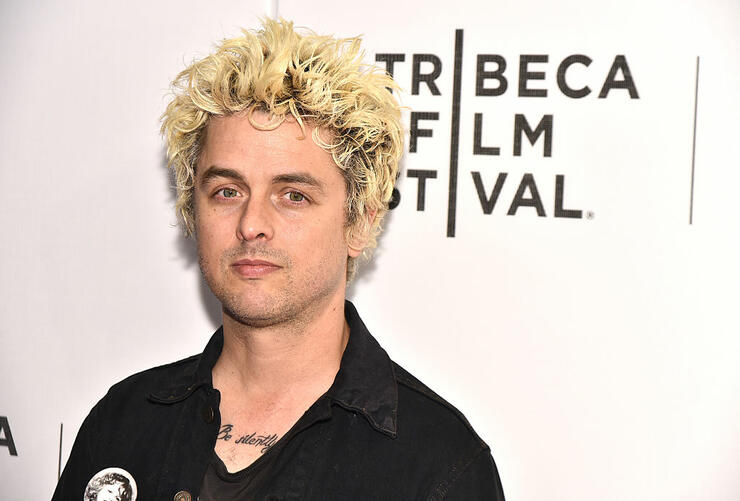 Over the weekend, Billie Joe Armstrong visited Chapman University in Orange County, California to watch the college's performance of American Idiot, and the show got him to thinking about the future of his musical.
On Sunday (April 7), the Green Day frontman took to Instagram to congratulate the cast and present another way the story could be told in future presentations.
"So stoked for@cadebecker1and the cast of American Idiot performing at Chapman college!!" he wrote alongside a photo from the show. "Congrats to all of you.. (on a side note I was wondering what it would be like if someone did a production where the men and women switched roles. Johnny be played by a woman? Whatsername be Whatshisface? I like it 🤔)"
His followers seemed to be onboard, praising the idea. "Switching roles like that should be done more often. Makes people think about stereotypes still so deeply rooted in societies," one person wrote in the comments, while others let him know that their performances of the musical actually did use gender-swapped roles.
Check out Armstrong's thought-provoking post below.
Chat About Billie Joe Armstrong Contemplates Gender-Swapping Roles In 'American Idiot'