G-Eazy & MGK End Their Feud After Eminem Gets Involved
By Peyton Blakemore
April 8, 2019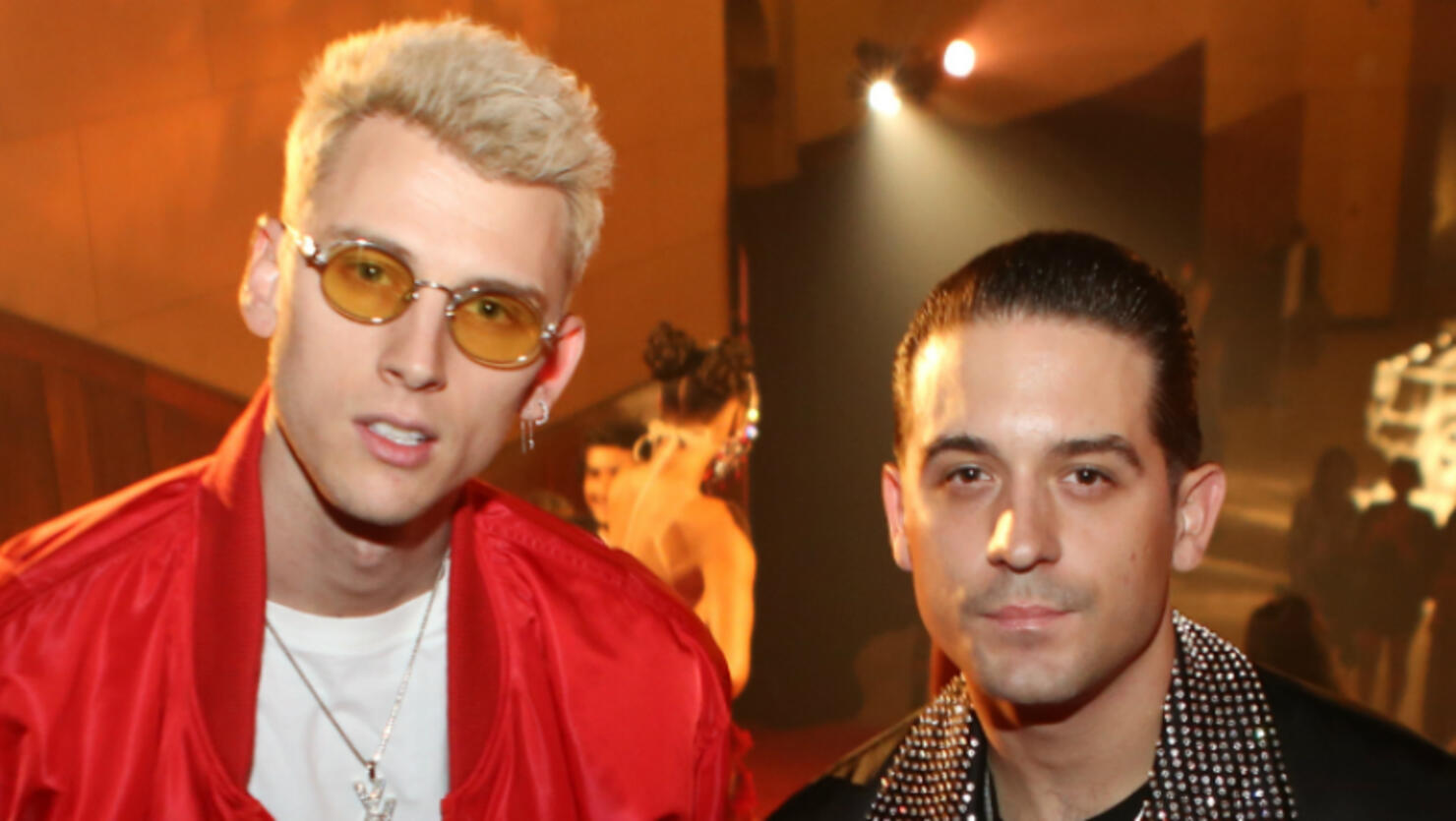 Machine Gun Kelly and G-Eazy are all good!
The rappers came together at Palms Resort and Casino's new nightclub KAOS on Saturday (April 6), ending their seven-month-long public feud, all reportedly thanks to Eminem.
G-Eazy, who launched his KAOS residency during the nightclub's opening weekend, brought MGK to the stage where the Cleveland rapper performed his track "LOCO." Solidifying their on-again friendship, the two even dapped it up before and after their side-by-side performance.
According to Hollywood Life, Eminem was the cause of the two's truce. "G-Eazy and Machine Gun Kelly officially have called a truce and it all went down in Las Vegas before they performed [Saturday night]," a source told the entertainment news site. "Eminem, who is a friend of both Kelly and G-Eazy, got involved and told them their beef should be squashed and was the mastermind behind the make-up."
"It was their first time talking face to face since feuding," added the source. "G-Eazy then asked MGK to join him on stage to let the world know they made up as they performed 'Loco.'"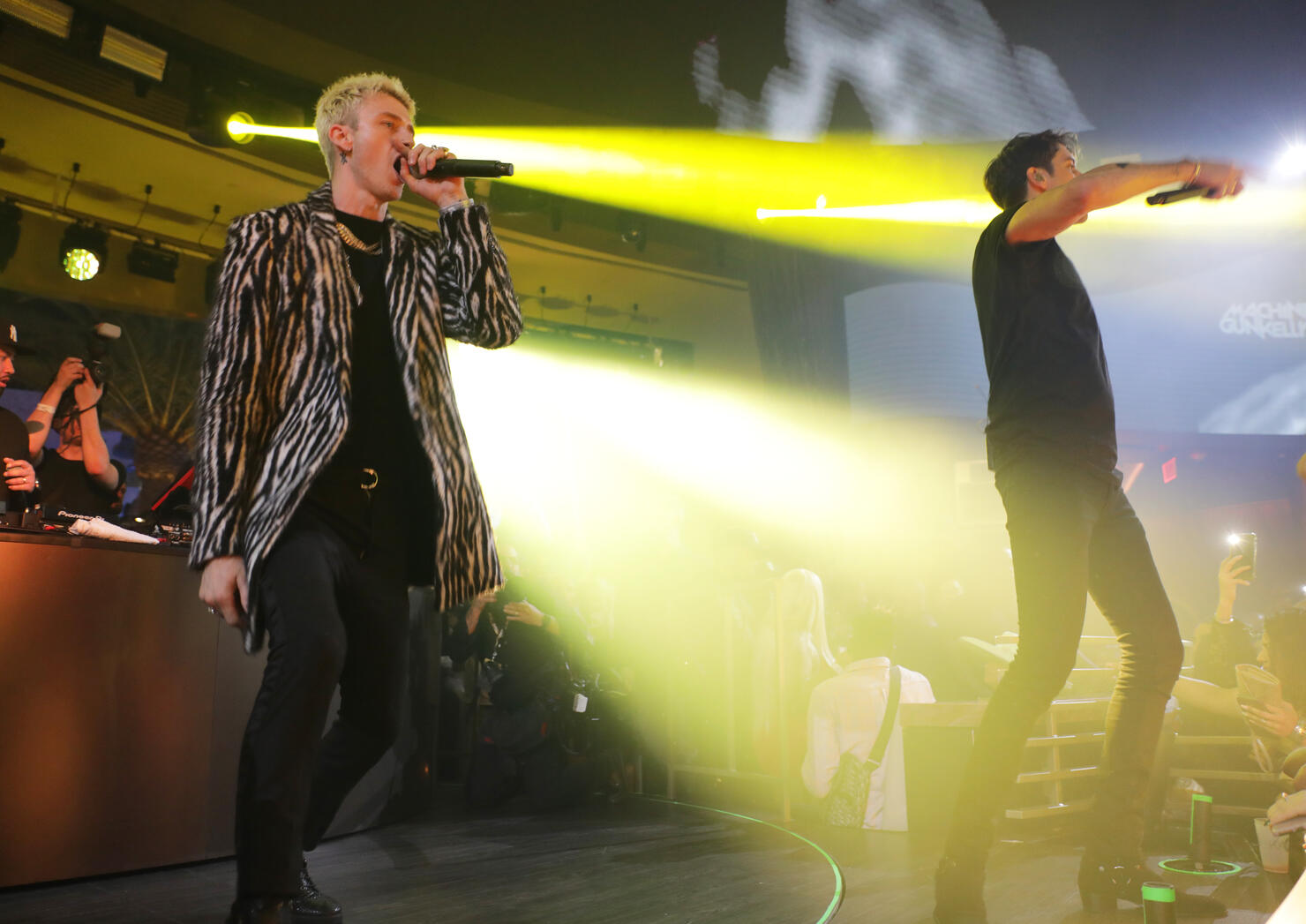 Their surprise collab marked the end of their very public feud, which included several diss tracks and a reported love triangle with Halsey.
As fans know, their drama seemed to all begin with MGK's beef with Eminem. After MGK called the legendary rapper's teenage daughter "hot as f**k," Eminem called MGK out on his diss track "Not Alike," which led to MGK's diss track "RAP DEVIL." G-Eazy seemed to insert himself into the when when he posted a photo with Eminem amid MGK and Eminem's feud. MGK then called G-Eazy out in a freestyle that led to G-Eazy releasing an entire diss track about MGK called "Bad Boy."
However, all three rappers seemed to have squashed all of their previous beef.
Photos: Getty Images/Palms Casino Resort