Halsey Recalls Contemplating Having Sex For Money While Homeless
By Paris Close
April 8, 2019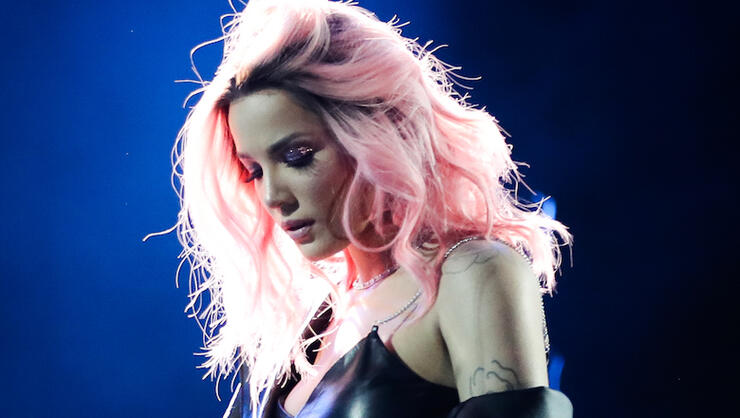 Halsey shared the heartbreaking account of how her life nearly took a turn down a dark path on hard times.
The "Colors" singer touched hearts with an anecdote of her life as a homeless youth at My Friend's Place's Ending Youth Homelessness: A Benefit for My Friend's Place event in Los Angeles on Saturday (April 6). "When I was living in New York, I was a teenager," the musician addressed the crowd. "My friends were picking out decorations for their dorms, and I was debating on whether or not I should let a stranger inside of me so I could pay for my next meal."
"It wasn't because I did something bad. It wasn't because something was wrong with me, and it wasn't because my parents didn't love me—because they did very much," the 24-year-old continued. "But a series of unfortunate circumstances lead me to be in that position, and it can happen to absolutely anyone."
The "Without Me" star detailed her time as a transient teen in a 2016 interview with The Rolling Stone. Halsey told the publication that she was kicked out of her parents' home after quitting school. "They just didn't agree with a lot of things about me," she said at the time, remembering having less than 10 bucks to her name when she was living on the streets before eventually going to reside with her grandmother.
"While it's very exciting that I am a record-selling, show-playing pop star, when I tell people that story, they go, 'Oh my gosh, you went from being homeless to being a pop star? That's amazing,'" she said in closing her speech. "We should help these people because we don't know what they could become."
To learn more about My Friend's Place, visit here.
Chat About Halsey Recalls Contemplating Having Sex For Money While Homeless