Chris Hemsworth's Kid Nearly Died When He Ignored Ride's Height Requirement
By Dave Basner
April 9, 2019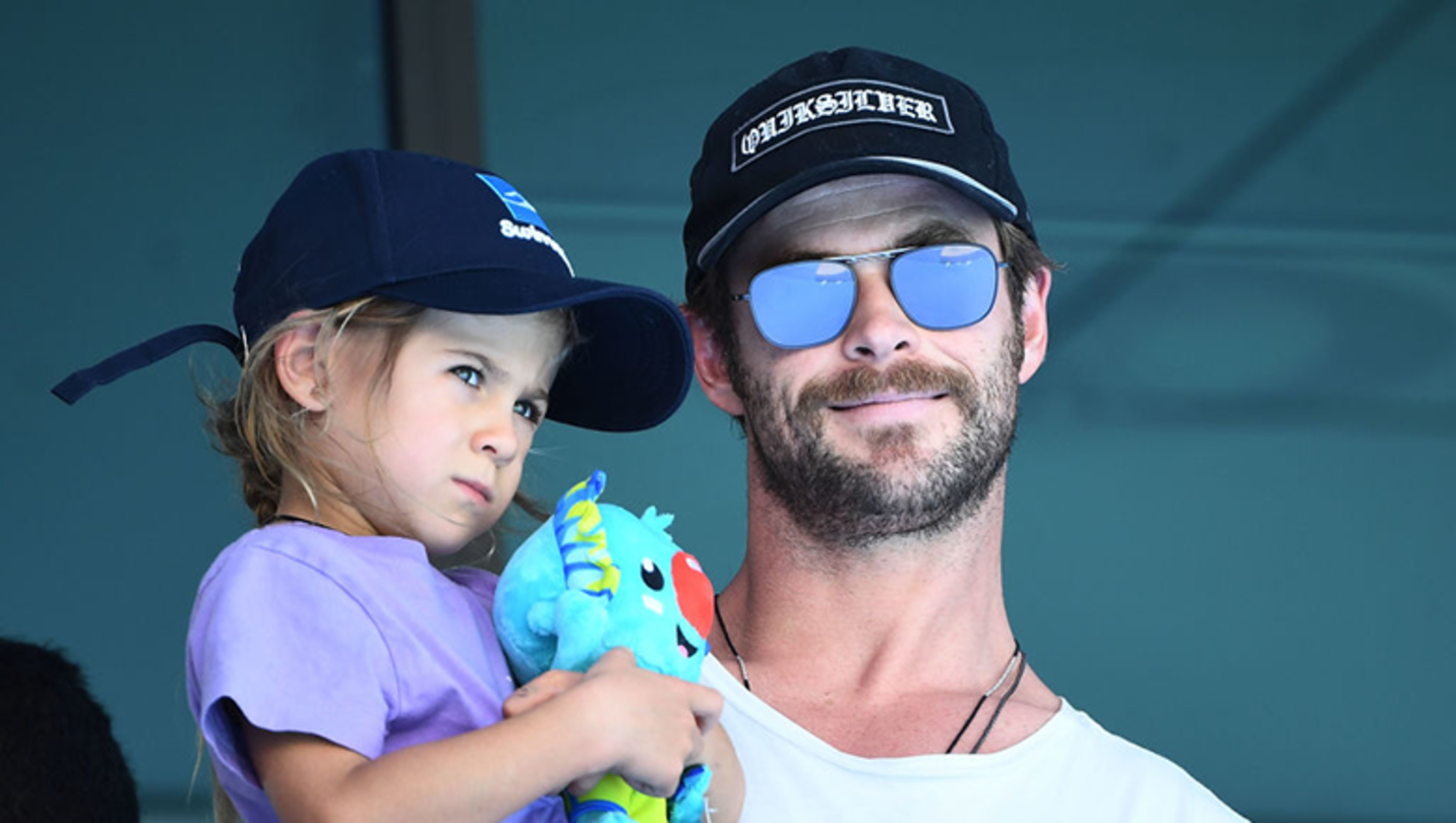 Chris Hemsworth is not only an actor, but a father as well. The "Thor" portrayer and his wife, film producer Elsa Pataky, have a six-year-old daughter named India and five-year-old twin boys named Sasha and Tristan. During a recent appearance on Jimmy Kimmel Live with his Avengers co-stars Robert Downey Jr., Scarlett Johansson and Paul Rudd, Chris told a scary story about taking his daughter to Disneyland a couple years ago. He explained that they tried to go on the Tower of Terror ride, which featured a 130 foot drop, but little India was too short to meet the height requirements. She was devastated so Chris took matters into his own hands, getting a couple of Snickers bars and attaching them to her shoes so she'd appear taller. They managed to get on and were excited to have beaten the system... until the ride started. As the pair plummeted, India started coming out of her seat and Chris had to grab her and spend the duration of the drop holding on tightly to her to keep her from getting seriously injured.
The actor ended the story saying, "So don't do that. She's fine, she's well. I'm her hero." He also noted, "Maybe there's a reason that there's a height size," much to the shock of Robert Downey, Jr.
Hopefully a lesson has been learned by Chris and all his fans to always pay attention to height requirements.
Photo: Getty Images