Halsey To Be Honored At Songwriters Hall Of Fame Induction Dinner
By James Dinh
April 9, 2019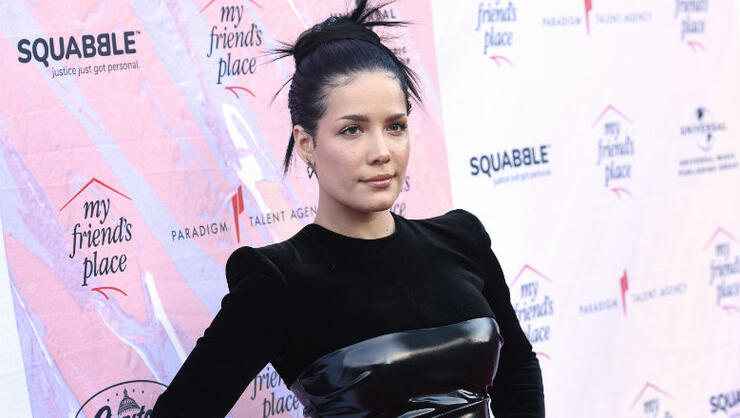 Halsey's string of hits have impacted the pop scene and the 24-year-old chart-topper is going to be honored for those songwriting narratives.
On Tuesday (April 9), it was announced that the singer would receive the Hal David Starlight award at the 50th annual Songwriters Hall of Fame Induction and Awards Dinner in New York City on June 13. She joins a ranking of pop heavyweights like Taylor Swift, Ed Sheeran, Nick Jonas and Sara Bareilles for the honor. Chairman and legendary producer Nile Rodgers released a statement in tangent with the announcement, emphasizing that the title is bestowed to a talented young songwriter who has made a significant impact on the industry. "I've watched Halsey grow over the last five years and every record seems to be better than the last one. I'm delighted that she's being recognized in this much deserved way," he continued.
Meanwhile, Songwriters Hall of Fame president and CEO Linda Moran put Halsey's emotional complexities for songwriting at the forefront, saying, "Halsey bares her soul with heart-wrenching, rebellious and complex lyrics that come from a place of creativity and strength where not many songwriters are comfortable going. She is more than worthy to join the roster of the young songwriters who have received the coveted Hal David Starlight Award."
Among this year's of inductees include Dallas Austin, Missy Elliott, Tom T. Hall, John Prine, Jack Tempchin & Cat Stevens. While songwriter Carole Bayer Sager will receive the Johnny Mercer Award, music publisher Martin Bandier will receive the Visionary Leadership Award. Click here for more information on the upcoming ceremony!
Chat About Halsey To Be Honored At Songwriters Hall Of Fame Induction Dinner