Lori Loughlin Facing Much More Jail Time Than Felicity Huffman
By Emily Lee
April 9, 2019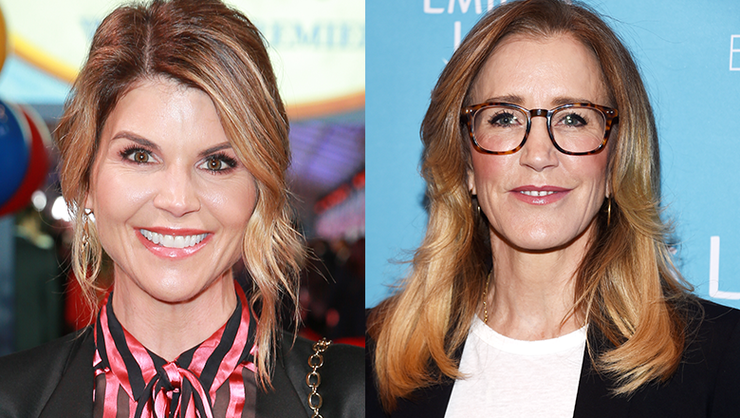 Felicity Huffman pled guilty to spending $15,000 in bribes in order to boost her daughter's SAT score. In her first statement since her involvement in the college admissions scam became public, the actress said she feels "deep regret and shame." She also went on to say that she accepts "full responsibility for my actions and will accept the consequences … my daughter knew absolutely nothing… and in my misguided and profoundly wrong way, I have betrayed her." Huffman is currently waiting to find out if she will face anytime jail after after entering her guilty plea. As part of her plea agreement, Huffman faces just four months of potential jail time.
Lori Loughlin is also facing jail time for her involvement in the scandal, however, she's facing much more time behind bars. Loughlin is accused of paying bribes worth $500,000 in order to secure her two daughters spots at USC. The Fuller House actress has yet to cooperate with prosecutors and some experts believe her delay will ultimately hurt her cause. "Felicity Huffman pleading guilty and giving such a perfect statement of remorse and contrition is a very bad sign for Lori Loughlin … If you go forward and fight this case you really could wind up with a sentence that is a lot of time in prison," Rikki Klieman, a legal analyst for CBS News, explained to the outlet. "By having all these guilty pleas at one time … it's to send a message out there to the remaining defendants that you better get in here and you better get in here quick."
Since Loughlin, along with her husband, paid nearly half a million dollars in bribes, they will face more jail time than Huffman. Loughlin's minimum recommended sentence will likely be two years to two and a half years if she pleads guilty. If Loughlin and her husband do not accept the plea deal, or delay accepting the plea deal, they could face even more time behind bars.
Photo: Getty
Chat About Lori Loughlin Facing Much More Jail Time Than Felicity Huffman