Nighttime Tumble 'Dislodged' Metal Rods In Ozzy Osbourne's Back
By Andrew Magnotta @AndrewMagnotta
April 9, 2019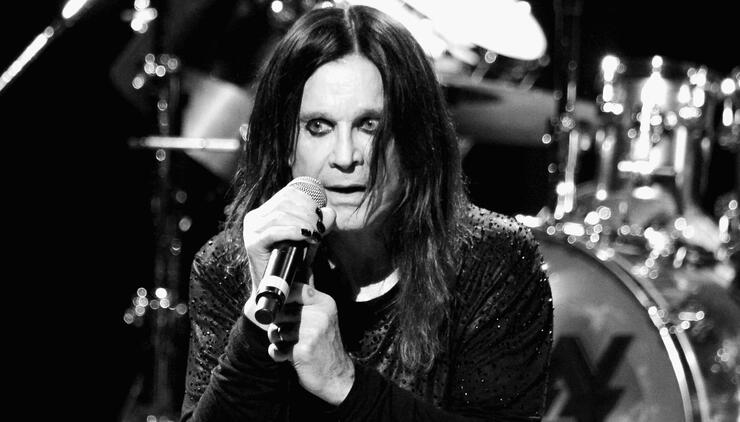 Ozzy Osbourne has heavy metal in his bones in every sense.
The figurative metal has made him a beloved rock and roll icon and kept him on stage for some 50 years. The literal metal is part of the reason his 'No More Tours 2' farewell tour will have to wait until 2020 to resume.
Last week, Ozzy announced that he would have to reschedule all of his 2019 performances. After battling severe flu and pneumonia nearly all winter, Ozzy fell at home, aggravating a 16-year-old back injury which required surgery.
Sharon Osbourne recently explained on her daytime show, The Talk, that after a 2003 ATV accident that nearly killed her husband, Ozzy had metal rods inserted into his back to help stabilize it. But his recent fall was so bad, it caused the rods to become loose, forcing him back into surgery.
"He, at the beginning of the year, had a bad flu that went to bronchitis that went to pneumonia," Sharon said Monday. "He came out of the hospital and he had a bad accident at home ... he fell in the middle of the night. And years ago, previously, had a motorbike accident, where he was in a coma for days. And what he'd done was he re-injured his back and neck and shoulders. And all of the metal rods and everything that were put in his body were dislodged. So we had to cancel this year's events."
With rehab on the horizon, Sharon noted that Ozzy is "fine" in a physical sense, but devastated emotionally.
"He just feels terrible. He says it's the only thing he's ever done right in his life, his performing, and he just feels terrible."
Ozzy has yet to announced when he plans to make up the postponed concerts.
Photo: Getty Images
Chat About Nighttime Tumble 'Dislodged' Metal Rods In Ozzy Osbourne's Back