Push Baby's Jake Roche on Band Name Change, Setting Himself on Fire & More
By Nicole Mastrogiannis
April 10, 2019
Meet Push Baby ... or you may already know them as Rixton, but now the group has a new outlook and a new name to go along with it.
It's been about four years since the band has released music, and according to Push Baby's Jake Roche, the band, who is signed to Scooter Braun's SB Projects, has evolved both personally and as artists, which is what prompted the name change. "We changed the name just because we changed as people, I guess. There's the quick and simple answer. We all just evolved as artists and the music changed, we changed, and everything around us changed. And it just felt like a different kinda universe for us. So we just rocked with Push Baby," he explains to iHeartRadio.
As for how the band came up with their new name ... well, they're not quite sure themselves. Roche tells us, "It wasn't a conscious thing of like, 'We should be called this.' Like previously with band names we'd write stuff down and try and like make it look symmetrical and phonetically sound nice. And Push Baby just kinda came from our personality, I think."
As they start fresh, Push Baby is giving fans a new everything. With a new vision, new perspective, and new music, Jake explains, "We're gonna be incredibly forward thinking. I know we'll kinda blur the lines between top 40 radio and art, really. I think they can just expect transparency. And honestly, I think last time, you know, it was like ... I would've been here with like three makeup artists and people telling me what to say, and now it's just me on my own, and my lovely manager and we're just kinda telling the truth really."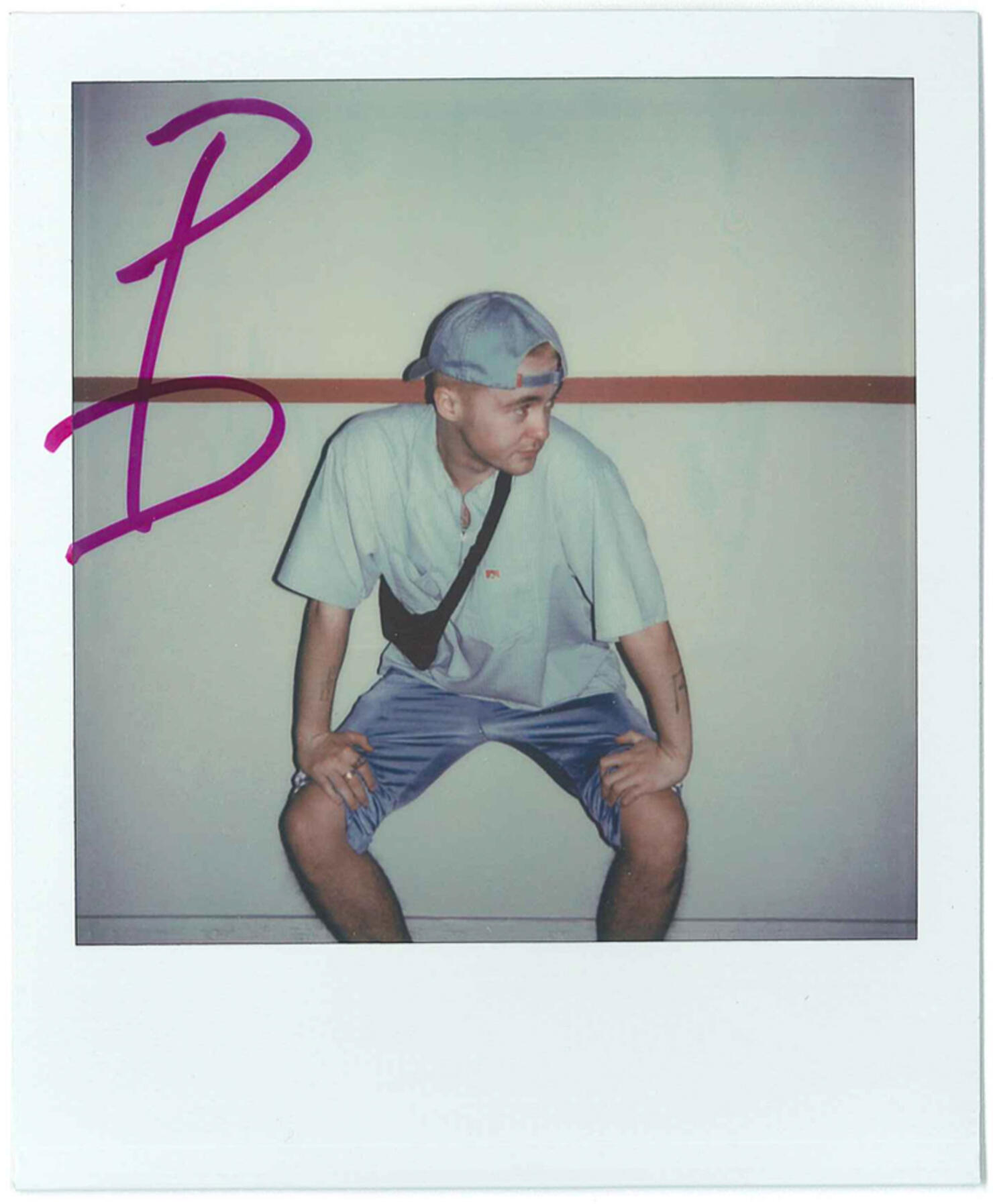 Speaking of art, the band announced their new direction and new band name in a really artistic way: Jake set himself on fire and jumped off of a high platform in a video posted to the band's YouTube channel — it was called "The Running Jump." Roche explains, "'The running jump was an art piece and a stunt where I set myself on fire, and I jumped off a diving board. It was high. It was kinda just to symbolize change, and I jumped in front of a huge projector with kind of imagery on, and it was me. We did it in three goes, and I had a stunt coordinator. But yeah it was all me. Just to announce the name change."
He added that he wanted to announce the new name of the band with something more than "just putting a tweet out, or like a hand written letter to be like, 'We changed the name. Head over to Facebook to see why.'"
Jake also described what it was like to set himself on fire. He tells us, "It was a bit of a sensory overload. I don't really remember it. Because I had to stand there, and the stunt coordinator was there, and I had these triggers on my ankles. And they had to press a button and these explosives, like they do in the films, would go off. Then I had all this [flames], and then it started rising, rising, rising, rising. And then my stunt coordinator would say, 'You're on fire Jake.' And I'm like, 'Well, I know.' And they'd say, 'Run, run, run, run.' And then I'd have to run. So, I only had two moves. It was just literally run and jump. So yeah, I didn't really log it as a memory. I just, in my sleep, hear 'You're on fire Jake.' Which I am."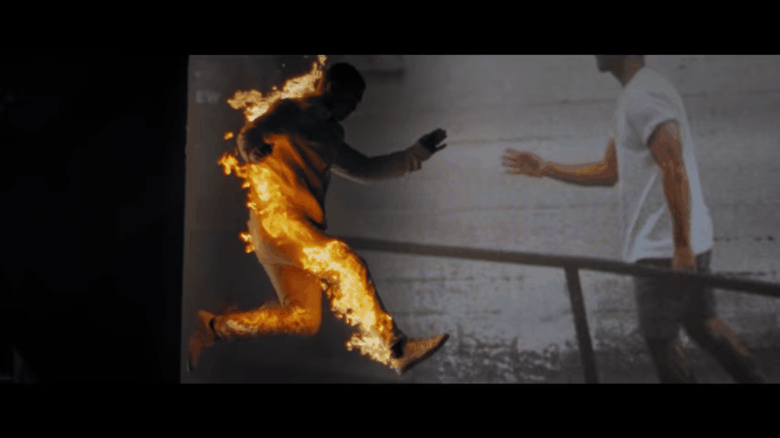 Push Baby has been working on a new album, which Jake tells us is complete, and the first offering from the project is its lead single "mama's house." The song is extremely transparent and vulnerable and is inspired by Roche moving back in with his mother (where he still currently resides). He explains:
"'mama's house' is about a time where off the back end of our previous band, you know, we had a bit of commercial success. And then I went home and everyone just thought I just had money, and cars, and women. And I had nothing. I moved back in with my mom. And I'm still living there now. Like I based Push Baby on transparency and authenticity, and I'd be lying if I sat here pretending to be someone I'm not with this big gold chain. In a year I'll have a massive gold chain and like, s*** even like, 'Don't talk to me.' But now, I'm still living at home with my mom. And that's kinda what the song's about. It was about the battle between self worth and ego. But, I mean, that's thinking too deep. It's just a pop song."
No word on when fans will be able to hear the rest of Push Baby's new album (their first as Push Baby), but they had prepared the project before they signed their new deal with Scooter Braun. Jake tells us, "The new album is done. We wrote and produced it even before we signed the new deal. I just wanted to go to Scooter and our label with a finished body of work, and just be like, 'Here it is. You don't have to do anything.' So it's all self-produced by Danny [Wilkin] and the band. It's all written by us, and I'm just incredibly proud of it. It's very rare that you kinda get full creative control. And we have, and we're just taking it and running with it, and setting ourselves on fire."