Here's Why Fans Think Ella Mai Dissed Jacquees: Read Her Tweet
By James Dinh
April 10, 2019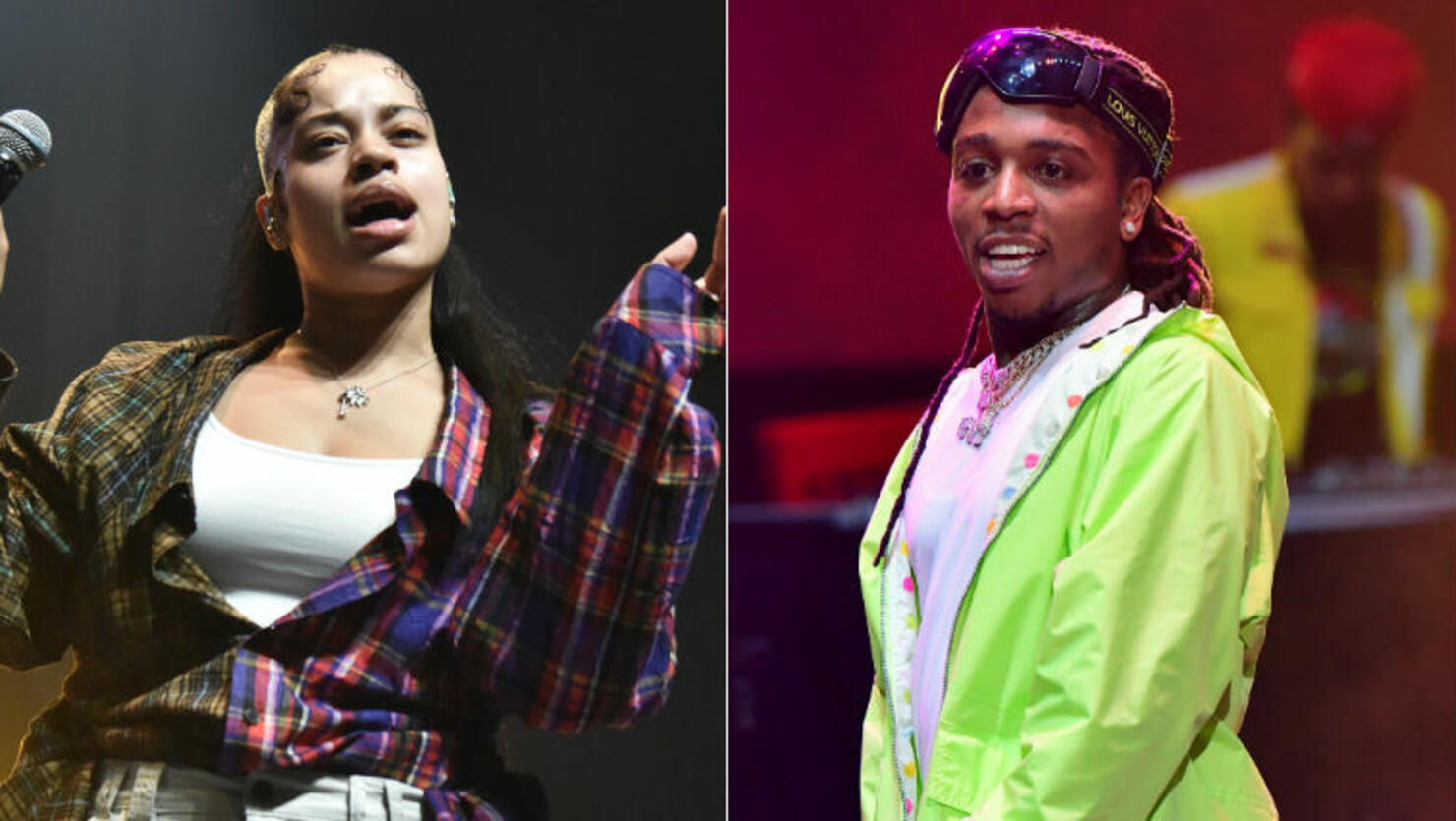 Seems like the drama surrounding Ella Mai's "Trip" is still going strong.
On Tuesday (April 9), the British R&B singer took to Twitter to share a subtle message seemingly directed at Jacquees. "I'd be so embarrassed if someone brung me on stage and the only thing I could sing was someone elses song because nobody knew my actual music," she wrote, adding, "Poor thing." Mai didn't drop any names but it comes at a rather suspicious timing because the self-proclaimed "King of R&B" recently made a surprise appearance during Tory Lanez' opening set at Drake's recent "Assassination Vacation Tour" stop at London's O2 Arena and performed his remix of Mai's "Trip."
As you know, the pair have been involved with plenty of controversy after Jacquees' remix of the song gained momentum but was removed from YouTube and Soundcloud due to a copyright claim from Ella's label 10 Summers. DJ Mustard, who owns the label and produced the hit, called out the singer in September 2018, writing, ""When you monetize content you don't own you are stealing and no one steals from 10 Summers. Ella had no say in the matter and any platform reporting any differently is spreading falsities."
After Mai's tweet took off, Jacquees hopped on Instagram and admitted he and Mustard had already cleared the air on the debacle. "Me and @djmustard already cleared this up we plan on working we on the next page. I'm doing what I do. Much success to ya Ella Mai." Scroll on below to see the many reactions to Mai's diss!
i'd be so embarrassed if someone brung me on stage and the only thing i could sing was someone elses song because nobody knew my actual music. poor thing.

— Ella Mai (@ellamai) April 9, 2019
why is everyone coming at ella mai for shading jacquees?? how would you feel if someone got paid for something you created?? personally i'd fight everybody 😭😭

— nikita 🌩 (@nikitalawal) April 9, 2019
ella mai said what she said, that little eEEeee monster, jacquees, needs to start singing his own songs

— nunya (@invtble) April 9, 2019
Ella Mai said what she had to say.
She ain't wrong about it.

— Briannaaa💋 (@brianna_colvin) April 9, 2019
People are really out here missing the whole point. You can like jacquees version all you want but it's HER song. She can be mad if she wants #EllaMai

— girl inna di tight up shorts 🇬🇩 (@LouLouBell37) April 9, 2019
I'm big Ella Mai fan and yes Jacquees remix bangs but look how much songs he's got? He could've performed his own song. That song does not belong to him, cheeky.

— YT: Shelly Belly (@shellybelly_x) April 9, 2019
I actually kinda feel where Ella Mai is coming from.. Jacquees' is mediocre and version is overhyped.

— synsei (@syntipps) April 9, 2019